This post was most recently updated on January 18th, 2023
How Ad Fraud is impacting your auctions?
When monetized impressions on online piracy sites were the main topic of discussion in AdTech, nobody had to worry about ad fraud and invalid traffic. (ad fraud genesis).
The problem with invalid traffic (IVT) is that it can have drastic effects on programmatic auctions, the worst part being that it is difficult, if not impossible, to identify the level of exposure to IVT.
The first thing to understand is that when you are a publisher, advertisers are paying for access to your audience. If you are providing them with invalid traffic (aka ad fraud), they will stop bidding on your ad inventory since they aren't getting any good returns from it.
No advertiser wants to burn their ad spend on bot views. So, what's the outcome of this situation?
In any case, the advertiser doesn't get a good ROI, so they hold back on bidding or halt bidding for a while on the publisher's ad space. As a result, the publisher's conversion rates and fill rates are lower.
Neither party is achieving the desired result, while both pivot and optimize based off invalid traffic. Invalid traffic burns ad spend money, ad revenue and wastes time. Nobody wants that!
The various unwanted consequences related to IVT are:
-Clawbacks
-Permanent bans
-relationship damage (between publisher, ad network, media buyer)
-reputational hits.
Ad fraud detection and prevention are definitely worthwhile for programmatic stakeholders. The simple answer is to mitigate ad fraud is trying out ad fraud mitigation tools and sticking to them.
Ad Fraud and your reputation
The best and easiest way to degrade KPIs is invalid traffic. Given the fact that invalid traffic degrades KPIs, it is in the best interests of buyers not only to steer clear of IVT but to lower bids on placements that are commonly buzzin' with IVT.
As a publisher, you might be thinking to yourself that a decade ago, such problems never occurred and this will probably stoop ad revenue earnings.
Advertisers are always going to be adjusting their bids to best align with their media buying plans. As a result, either your average clearing price or your bid density will decrease.
This grade of streamlining makes disputing issues easier than manually doing so on a regular basis. Identifying and eliminating any IVT sources from your ad inventory is the best defense mechanism for the same. Post that, your ad placements look better to the advertisers, and credibility is established back again.
With your bot-free ad space, you're also presenting them the best possible chance of achieving their campaign goals when they partner with you. By maintaining a clean supply, you can establish a strong reputation as a trustworthy supplier whom advertisers rely on.
IVT wrecks Publishers' Wallets Hard
Publishers who ensure the safe placement of ads are preferred by advertisers. Purchasing bot traffic is always a bad idea since it unlocks ad fraud in the long term.
When a huge percentage of the digital ad revenue is wasted on fraudulent impressions, a portion of the revenue cake shrinks, leaving publishers with less to earn. In order to retrieve the lost ad revenue and hit on your brand safety, you need to pick the right ad fraud-busting tool like Traffic Cop.
TERMINATE BOTS FOR GOOD WITH TRAFFIC COP
Traffic Cop is MonetizeMore's proprietary bot-traffic detection tool for mitigating the ever-evolving ad fraud. The goal is to give publishers an idea of the quality of traffic they're getting.
For ads served via MonetizeMore's codes, if we detect suspicious traffic, we will suppress ad serving and a CAPTCHA will popup. The users need to solve it first before they can use the site and for us to serve ads.
How does Traffic Cop work?
Obvious information (e.g. bad user agents)
User's past behavior that turns out to be invalid traffic
Current user's behavior on the page.
Traffic Cop also helps in boosting yield for publishers as it provides insights and tools to optimize your ad inventory. In that way, you eliminate impressions' waste and maximize your ad revenue potential.

Why do you need Traffic Cop?
77% of all internet exposures are carried out by bots and $100 Billion in ad revenue is expected to be lost in 2023 to Ad Fraud.
Ad Fraud issues that publishers face on a day to day basis:
Ad Injections: When shady SQL queries "inject" ads on sites, that malware is unknowingly installed. This kind of ad fraud is super common these days.
Authorized Sources. Some publishers acquire traffic from unauthorized sources to meet traffic demand, which unravels another platform for fraudsters.
Traffic cop solves the problem here as it pivots on real-time ad-fraud detection.
Domain Spoofing. Domain Spoofing is when fraudsters mimic a known brand's URL (For instance: walmart.com vs wallmart.com).
Domain Spoofing negatively affects publishers laters without them even knowing about it. You can avoid this with ads.txt integration.
Pixel Stuffing. On a web page, multiple ads are served into a single pixel & users can't see the ads behind the main ad. However, advertisers still have to pay for the views (OUCH!)

How CuteStat's CPMs are rollin' after testing out Traffic Cop
Traffic Cop Start Date: 11/22/2021
| | | | | | |
| --- | --- | --- | --- | --- | --- |
| | Aug 21 | Sep 21 | Oct 21 | Nov 21 | Dec 21 |
| Avg. Ad eCPM | $1.17 | $1.4 | $1.54 | $2.54 | $2.2 |
CuteStat started Traffic Cop around late November 2021. The below stats speak for themselves on how powerful Traffic Cop is when it comes to boosting yield for publishers:
Traffic Cop Benefits:
Ad Fraud Detection
Ad Fraud Prevention
IVT Analysis and Scoring
Reduced Clawback
More average ad eCPM
Machine Learning Optimization

What about the Revenue Clawback?
With these AI bots getting more sophisticated these days, combatting IVT without Traffic Cop will be like walking on eggshells. Don't wait until your account gets restricted or banned until you act. To be on Google's top 10 list, you need to take steps to curtail IVT, that way the algorithm knows you're taking these issues seriously.
Traffic Cop detects & suppresses invalid activities and IVT like abnormal mouse movements, browsing behavior, etc & radically diminishes your chances of getting revenue clawbacks.
As you can see below, the revenue clawback went from 79 dollars in November 21′ since its integration to only 19 dollars in December 21′:
Hard to believe? Check out the Invalid Traffic (IVT) Drop Stats below:
Every site has invalid traffic, some sites are more susceptible to having higher levels of IVT than others. It can be hard for publishers like CuteStat with limited resources to deal with this invalid traffic, but Traffic Cop has made it easier than ever for them to bust ad fraud. They can detect and block their site's IVT from seeing ads, reduce their revenue clawbacks and keep their advertising partners happy. 

The point is…
Traffic Cop is the world's best invalid traffic protection for your website. With machine learning optimization and ad fraud detection, you'll never have to worry about protecting yourself from ad fraud again! Why settle for less when you can get the best protection for your site at an affordable price.
Interested in learning more? Contact MonetizeMore today for a personalized demo.
Don't miss out on our 7 day free trial offer. Get Started today!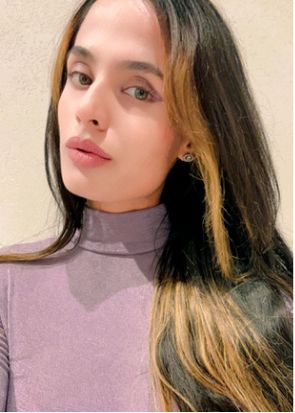 With over seven years at the forefront of programmatic advertising, Aleesha is a renowned Ad-Tech expert, blending innovative strategies with cutting-edge technology. Her insights have reshaped programmatic advertising, leading to groundbreaking campaigns and 10X ROI increases for publishers and global brands. She believes in setting new standards in dynamic ad targeting and optimization.