This post was most recently updated on November 7th, 2022
Recently, we've been covering some interesting topics regarding invalid traffic, such as AdSense invalid traffic deductions, how to do invalid traffic analysis, looking at invalid traffic reports in AdSense, and more! If you haven't already, be sure to check out those blog posts.
In this article, we'd like to tackle the question of how much invalid traffic is okay for AdSense. What you need to keep in mind is that Google has internal spam scores for publishers. This score shows the percentage of clicks identified as spam or invalid compared to normal clicks on ads.
If your spam score does not meet the minimum requirements, you stand the chance of losing your AdSense account. Google remains very secretive about the spam score, and you won't see it in your AdSense dashboard.
Knowing that how much invalid traffic is okay? It's hard to say, but less is better. Many AdSense publishers don't lose their accounts even though they receive invalid traffic. They might get much higher revenue clawbacks, which isn't a good thing either. However, eventually, their spam scores might go over the limit, and they could get banned from AdSense.
The reality is, some invalid traffic seems okay. AdSense will filter it out, and you might get some revenue deductions at the end of the month. However, the real question you should ask is not how much invalid traffic is okay but how can you protect your business from it? What if you do nothing to stop it besides the obvious, which includes not putting ads too close to the content, using risky traffic sources, or promoting accidental clicks, and one day you get an influx of invalid traffic?
Then it might be too late.
With invalid traffic, you need to take a defensive approach. Don't wait for it to get out of hand. You need something that automatically detects and protects your websites from invalid traffic. Traffic Cop from MonetizeMore is what you need! Traffic Cop uses machine learning and fingerprinting algorithms to detect and prevent invalid traffic from seeing and clicking on your ads.
We created the tool for publishers just like you experiencing invalid traffic problems without knowing what to do about it. We even won the Google innovation award for Traffic Cop in 2020.
Are you ready to rest assured that invalid traffic won't kill your AdSense account? Sign up to Traffic Cop today!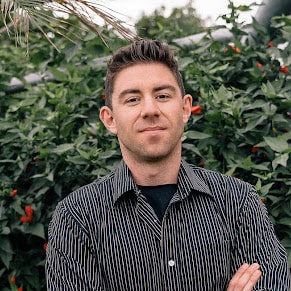 Kean Graham is the CEO and founder of MonetizeMore & a pioneer in the Adtech Industry. He is the resident expert in Ad Optimization, covering areas like Adsense Optimization,GAM Management, and third-party ad network partnerships. Kean believes in the supremacy of direct publisher deals and holistic optimization as keys to effective and consistent ad revenue increases.