This post was most recently updated on January 18th, 2023
Google has just announced the winner of its 2022 Innovation Awards in the Google Certified Publisher Partner Summit.
MonetizeMore has done it again by hitting another significant milestone in ad tech innovation by winning the 2022 Google Innovation Award for Ad Setup Policy Violations. This prestigious award is given to ad tech companies with the most innovative solutions for publishers, and we're happy to be recognized alongside other top companies in the field.
We are thrilled to announce that MonetizeMore was chosen from multiple ad tech companies for Traffic Cop, our industry-standard IVT detection and blocking solution that helps publishers prevent and fix ad setup policy violations (ASPV). ASPV is the total number of policy violations found on your website.
This is not an easy market to break into, but with our vision of the future of the adtech industry and our dedication to providing real solutions that are easy to implement and deliver promised results, we made it happen.
We are proud to be the first adtech company to win the Google Innovation award not once but twice, a very impressive feat in such a competitive year. MonetizeMore initially won Google's Most Innovative Technology Award back in 2020 for the #1 ad fraud solution.
Traffic Cop is the industry's leading Invalid Traffic Detection & Blocking solution that leverages advanced AI with fingerprinting algorithms to identify and block invalid traffic, preventing both your site's revenue loss and your users' frustration with slow load times and frequent ad interruptions. Traffic Cop also provides granular insights to help publishers fix their ad setup policy violations, dig deeper into their site's incoming traffic, detect IVT by device, UTM source, sessions, and much more. Our reports have helped hundreds of publishers fix and block invalid traffic on their ad inventory keeping them safe from getting blacklisted by advertisers.
As a result, your ad inventory steers clear from revenue clawbacks, policy violations, and potential AdSense bans.
Thanks to Google for really showing how important it is to keep on track for policy violations. This is specifically under the realm of invalid traffic. What a lot of publishers and Google Certified Publisher Partners don't understand is that invalid traffic isn't just traffic quality, it's an ad setup policy violation.

This comes under ad stacking, hidden ad units, aggressive refreshes, and click spam. These come all under the portion of invalid traffic and we have created tools under Traffic Cop that creates notifications and provides granular reports so that publishers can actually detect these ad setup policy violations and go through them step by step to fix them so that their policy violations can be prevented, fixed and ultimately their businesses are safer from revenue clawbacks.

We've been able to decrease publishers' revenue clawbacks by over 10X. We're now able to offer Traffic Cop not only to publishers but also GCPPs via API and our reporting setup. To ultimately help the ecosystem and get rid of invalid traffic and ad setup policy violations!- Kean Graham, CEO of MonetizeMore.
It is crucial to us since Google is such an influential player in the adtech industry, which makes them a good litmus test for how we're doing overall. It's gratifying to know that our hard work is being recognized and we hope it will continue in the years to come.
This year, we have helped over 373 publishers with their ad setup policy violations and saved them hundreds of thousands of dollars in revenue clawbacks through Traffic Cop to optimize their overall ad setup and eliminate IVT.
We are honored to use this annual award to motivate us to continue providing cutting-edge technology solutions that help publishers save time and money.
You'll never have to worry about ad setup policy violations again because we've got your back! Get started here.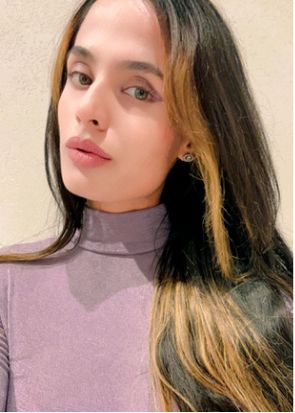 Meet Aleesha Jacob, the #1 B2B AdTech Content and SEO Marketer with over 7 years of experience in crafting data-driven content that fuels conversions for SAAS businesses. Having worked with SAAS companies and clients like BMW and Heineken, Aleesha brings a wealth of expertise. With her unmatched skills in creating compelling content, she helps businesses of all sizes drive more leads & maximize revenue.