This post was most recently updated on November 6th, 2023
Ad stacking is the process of stacking or layering multiple ad units on top of each other. Although only one ad unit gets viewed or clicked by the user, each advertiser pays for the impressions.
It's a common technique used by ad fraudsters. In this post, we'll show you a simple way to detect ad stacking on any site so that you can prevent it from ruining your business.
Step #1 – Download the PubGuru Ad Inspector Chrome Extension
If you haven't yet downloaded PubGuru Ad Inspector (PGAI), download it here. It's a free Google Chrome extension that we've developed to help publishers to troubleshoot any ad-related issues for any website.
Step #2 – Run PGAI on your website
After downloading PubGuru Ad Inspector, enable the extension and run it on your website. Here's an example ad stacking page we've created to demonstrate the process for you (see the screenshot below). There are tons of capabilities offered by PGAI, but first, focus on the image in the bottom left corner.
As you can see, it's highlighting the different ad units stacked on top of each other. This will be your first step in detecting that something is wrong with your ad setup.
Step #3 – Check your log data
Next, go to the "Logs" section and search for "stack" in the search bar. This will give you all the results for ads stacked on top of each other.
Take a look at the image above and the rows highlighted in red. You can also get more information on individual ad units, such as the ad unit name.
Step #4 – Share the results with your team and get it fixed
Now that you've discovered ad stacking issues and the ad units causing the issues, you need to fix them as soon as possible to avoid your site from being blacklisted by advertisers or banned from Google. You can also share the results of the report with your team by using our new share function!
Take a look at the screenshot below for an example.
All you have to do is click on the "Share" button. Next, we'll generate a sharable link for you. You can copy the link and share it with your team.
Conclusion
Whether intentional or unintentional, ad stacking is not something publishers should mess around with. The last thing you want is to get your domain blacklisted by advertisers or, even worse, lose your ad network accounts. It's difficult to recover from either.
Are you ready to stop ad stacking once and for all? Download PubGuru Ad Inspector and get started now!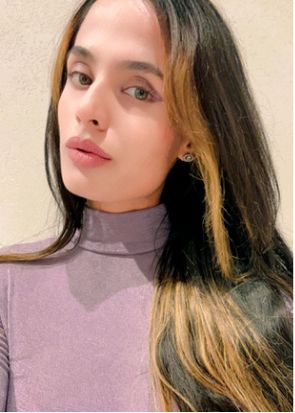 With over seven years at the forefront of programmatic advertising, Aleesha is a renowned Ad-Tech expert, blending innovative strategies with cutting-edge technology. Her insights have reshaped programmatic advertising, leading to groundbreaking campaigns and 10X ROI increases for publishers and global brands. She believes in setting new standards in dynamic ad targeting and optimization.