This post was most recently updated on May 26th, 2020
De acordo com o próprio Google, essa era uma ferramenta que te ajudava a encontrar o "equilíbrio" entre anúncios e conteúdo em seu site, para garantir uma boa experiência do usuário.
A intenção por trás desta ferramenta ou recurso era "exibir apenas os anúncios que geram mais dinheiro, é possível melhorar a experiência geral do visitante no site com uma redução mínima nos ganhos."
Se você não estava totalmente ciente desse recurso, ou talvez não se lembra se está usando em seu site, pode conferir mais informações aqui.
Essa semana o Google anunciou que está removendo o "Equilíbrio de anúncios", com base em feedbacks dos próprios publishers.
Foi dito que continuarão a desenvolver e testar ferramentas com esse mesmo propósito, mas que o "Equilíbrio de anúncios se aposenta em 20 de maio".
Estamos removendo o equilíbrio de anúncios das contas do AdSense em 20 de maio de 2020. Também removeremos a opção da experiência do equilíbrio de anúncios, nesta data.

Se você estiver usando o equilíbrio de anúncios ou executando experiências com equilíbrio de anúncios, enviaremos um e-mail com informações adicionais. Se você não estiver usando esses recursos, não precisará executar nenhuma ação.

Agradecemos sua paciência e compreensão enquanto continuamos a desenvolver nossos produtos.
Todas as experiências atuais de equilíbrio anúncios serão removidas em 20 de maio, bem como todas as opções para ajustar essas configurações.
Gostaria de receber dicas e notícias como essa, em primeira mão, diretamente no seu e-mail? Se inscreva na nossa Newsletter!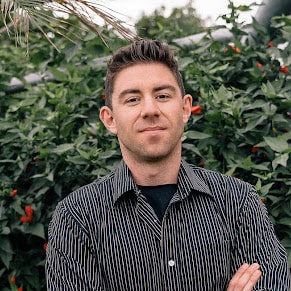 Kean Graham is the CEO and founder of MonetizeMore & a pioneer in the Adtech Industry. He is the resident expert in Ad Optimization, covering areas like Adsense Optimization,GAM Management, and third-party ad network partnerships. Kean believes in the supremacy of direct publisher deals and holistic optimization as keys to effective and consistent ad revenue increases.