This post was most recently updated on August 30th, 2019
Google Publisher Toolbar, Google's browser extension for Chrome that provides publishers with quick access to an overview of their account performances without leaving their sites, just received a significant upgrade. Google Publisher Toolbar also provides an in-site ad overlay that provides in-page reporting (such as displaying ad names) and instant revenue information — features which have gotten better and easier to use with this latest update.
Google Publisher Toolbar also gives ad details about a current impression, ad slot, buyer, advertiser, agency, and creative associated with the current view. It features context-sensitive blocking by creatives, URLs, or advertisers, and its support functions allow you to take action or request assistance on problem ads from your representative in Google support.
What does this mean for you, the publisher? It means that you can simply look at your page whenever you want to see a quick overview of how your ads are doing and what your ad revenue stream looks like. With Google Publisher Toolbar, you can "test click" on your ads (these test clicks are not counted towards ad spam.)
Toolbar update
You can now access detailed data in the "Ad details" window for creatives that are served from Ad Exchange or AdSense. When you click an ad overlay, then "Google Publisher Toolbar, the "Ad Details" window loads.
After the latest updates, it displays the following details:
The name or ID of the ad slot.
The ad type and size.
Performance metrics, such as clicks, eCPM, and estimated revenue.
Buyer name.
Deal ID (if you have a Preferred deal).
Agency name.
Advertiser name.
Display URL.
Destination URL
Preview of the ad
If a creative is served from DFP, no information is available.
The update also provides some important new functionality: you can block an ad, URL, advertiser or buyer by reporting a problem with an ad.
Report a problem ad
You can report an issue via the "Ad Details" window which is accessed through an ad overlay. All available reporting data at the time of the impression is sent to the appropriate Google team.
To report a problem ad, click the overlay of the ad you want to report. The "Google Publisher Toolbar – Ad Details" window will load. Below the ad preview, click the "Report a problem with this ad" drop-down to select from the following reasons:
Blank ads are showing
This ad is broken and is not rendering properly
This ad is not family-safe or is inappropriate
Ad or landing page provides a negative user experience
This ad or landing page is inaccurate or misleading
Ad or landing page is illegal or violates trademark or copyright
Advertised site is unsafe due to malware, phishing, spam, or security
Advertiser inappropriately collects personal or billing information
Ad display URL does not match landing page URL or incorrectly implies affiliation
10 This ad needs to be reviewed for other reasons
If you need to include extra information about the problem, use the additional comments field.
Click "Send to Google support". A confirmation email will be sent to you after you submit your report to Google support.
If you need help optimizing your ad revenue stream, contact MonetizeMore. We increase our clients' ad revenue by 25-50%.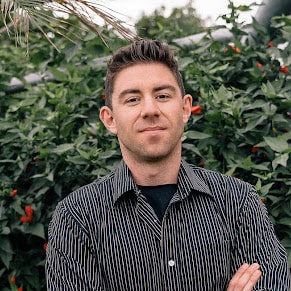 Kean Graham is the CEO and founder of MonetizeMore & a pioneer in the Adtech Industry. He is the resident expert in Ad Optimization, covering areas like Adsense Optimization,GAM Management, and third-party ad network partnerships. Kean believes in the supremacy of direct publisher deals and holistic optimization as keys to effective and consistent ad revenue increases.