This post was most recently updated on August 23rd, 2019
AppNexus, an advertising technology platform that serves the biggest buyers and sellers of online advertising, held their New York City summit on November 6, 2013. AppNexus specializes on real-time advertising — in fact, it builds, manages and optimizes the entire display advertising businesses for sophisticated companies — so this summit was a great opportunity for industry leaders to learn about the best practices of real-time advertising.
This New York City Summit, dubbed AppNexus Summit NYC, was attended by more than a 500 industry leaders and was the final AppNexus summit of the year. AppNexus's representatives and other attendees were able to discuss and learn about the latest ideas that will move digital advertising forward in the coming years and decades.
Things discussed at the AppNexus Summit
At this summit, AppNexus gave industry leaders an update on their latest mobile achievements:
AppNexus's mobile buying is now generally available to any users who want it.
There's been a roughly 2.5% increase in mobile impressions on a daily basis and is expected to grow continuously as the company broadens its mobile partnership
The Millennial Media Exchange (MMX), AppNexus's largest superior mobile ad exchange has expanded to Europe and will soon expand to Latin America and Asia.
All this mobile news is a very big deal to anyone who runs mobile ads, regardless of whether you use AppNexus's exchanges. That's because it's not difficult to read between the lines and see where mobile advertising's growth is: mobile. Every key area in which AppNexus is growing is in mobile.
It's all about mobile these days, and if your website doesn't have a comprehensive mobile strategy so that you can jump on this growth bandwagon, then your ad revenue is likely to stagnate.
So what else did the big players discuss at the AppNexus New York City summit?
Of course, the AppNexus guys boasted about their commitment to quality and said that they'd promote the highest quality standards in the digital advertising industry. While some of this might just be typical company PR, the most interesting point they made when discussing the quality of their advertising was that they would continuously combat void activities causing invalid traffic.
Ad exchanges everywhere are fighting against invalid traffic sources, because it inflates the cost of advertising for everyone, makes ad buyers nervous to buy ads, and wastes money. Besides, it's fraudulent. Since ad exchanges are cracking down on this, don't even think about trying to artificially inflate your traffic numbers. It's not worth it — and besides, it's kind of a scummy thing to do.
Finally, the AppNexus guys said that they would focus on combining offline interactions to programmatic buying. They gave attendees a sneak peek of Project Tango, which is their solution to the challenge of bringing offline relationships to programmatic ad buying.
Project Tango is a relationship-level solution that will help publishers capitalize on their offline relationships by bringing them into the AppNexus programmatic buying system.
All told, there was a lot of juicy information at this summit. Even if you don't use AppNexus, it's valuable to see where the wind is blowing in the world of digital advertising.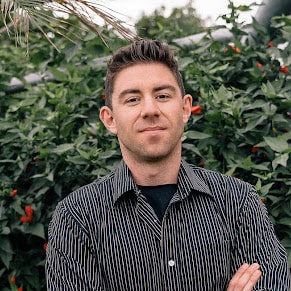 Kean Graham is the CEO and founder of MonetizeMore & a pioneer in the Adtech Industry. He is the resident expert in Ad Optimization, covering areas like Adsense Optimization,GAM Management, and third-party ad network partnerships. Kean believes in the supremacy of direct publisher deals and holistic optimization as keys to effective and consistent ad revenue increases.