MonetizeMore secures its position among America's Fastest Growing Companies for the second consecutive year, earning a prestigious spot on the Financial Times' list. This prestigious recognition is a testament to the company's commitment to empowering publishers through its AI-powered platform, PubGuru, expert AdOps support, and premium demand partnerships. With a team of over 300 highly skilled professionals across North America, Europe, Asia, and South America, we are dedicated to helping publishers maximize their ad revenues and achieve their business goals in the highly competitive advertising ecosystem.
The Financial Times and Statista, Inc. co-present the esteemed award which recognizes businesses that have made significant contributions to economic growth. The top 500 companies that have achieved the highest compound annual revenue growth rate (CAGR) between 2018 and 2021 are listed, and MonetizeMore secured the 190th spot on the coveted list. The complete list of fastest-growing companies is accessible on the Financial Times website.
"We are thrilled to be recognized as part of The Financial Times' list of America's Fastest-Growing Companies 2023," said Kean Graham, CEO of MonetizeMore. "Our growth is thanks to our publishing partners and team of over 300+ experts passionate about empowering publishers and helping them achieve their business goals and thrive in the highly competitive advertising ecosystem."
MonetizeMore's outstanding growth has been acknowledged by prominent organizations. The Globe and Mail, a renowned Canadian newspaper, recognized the company as one of Canada's top-growing companies for three consecutive years. Additionally, Google honored MonetizeMore at the GCPP Summit 2022 for its exceptional achievement in developing Traffic Cop. This cutting-edge tool safeguards ad inventory from invalid traffic (IVT) and safeguards publishers' revenue. This award-winning technology is a testament to MonetizeMore's commitment to providing innovative solutions that cater to the needs of their clients in the highly competitive programmatic advertising industry.
We've been providing the best solutions to help publishers monetize their content and maximize their ad revenues. With our AI-powered ad tech platform PubGuru, premium demand partnerships, and expert AdOps support, we empower publishers to optimize their ad inventory and improve their profitability. Additionally, publishers can access exclusive courses offered by PubGuru University to enhance their knowledge and skills as online publishers. Furthermore, we also offer a free site audit tool, AdOps Grader, to evaluate the ad monetization of a publisher's website and identify areas for improvement.
Don't miss out on the opportunity to maximize your ad revenue and grow your business with us. To take your ad monetization to the next level, sign up for a premium account at MonetizeMore today.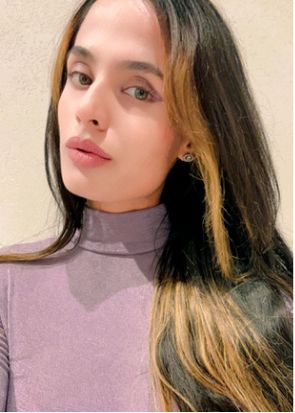 Meet Aleesha Jacob, the #1 B2B AdTech Content and SEO Marketer with over 7 years of experience in crafting data-driven content that fuels conversions for SAAS businesses. Having worked with SAAS companies and clients like BMW and Heineken, Aleesha brings a wealth of expertise. With her unmatched skills in creating compelling content, she helps businesses of all sizes drive more leads & maximize revenue.