This post was most recently updated on November 24th, 2020
Get updated when we publish the latest DFP Tutorial videos. Subscribe to our YouTube Channel.
Hi there, it's Megan here again! Today we're going to teach you the basics of how to target DFP line items in this Learn to Monetize More Video tutorial.
If you have been with us for our previous DFP videos, you already know some of the basic functions such as creating orders and ad units for existing campaigns. But the fun doesn't end there. You can also create line items.  By creating a line item you instruct DFP to serve ads at the ad slot or ad inventory level.  The order pertains to the specific advertiser, while a line item targets the particular ad slots the advertiser has specified.
Are you excited to figure this out? Allow us to teach you. Let's begin!
Targeting line items will give you full control of where to put your ads and who can view them. This will filter your user base using the given options such as geography, age, and even based on the OS they use to access your site. Though it sounds complicated, completing the targeting step of your DFP implementation is easy as pie.
1) Logon to DFP.
2) Go to the Delivery tab.
3) On the left-hand side menu, scroll down to reach the Line items section.
4)  click "My line items" or "All line items"
5) Now, click on the line item you wish to edit.
6)  Click the Settings tab. You'll see the Add targeting section when you scroll down to the bottom part of the page.
Inventory shows you the list of Ad Units or Placements you wish to target for the specific line item. You can target line items to either specific inventory (ad units and placements) or to all inventory units across your network, also known as Run-of-Network Targeting. By default, line items are set to 'run-of-network'. This is most useful for house ads and dynamic allocation line items.
7) Now, select a targeting criterion, such as Key-values, Geography, Devices, and Connection.
Key-values refer to system-defined criteria such as bandwidth, geography, or operating system.
Geography – covers countries, regions, US metro areas (DMA), UK TV regions, cities, and US ZIP codes or Canadian postal code prefixes.
Devices criteria target line items to a user's device type or the browser
Connection targeting refers to a user's bandwidth, mobile carrier, and user domain
Choose matches to include specific values in your targeting.
Choose does not match to exclude specific values in your targeting.
8 Select targeting values from the left box to add them to your line item.
9) Repeat these steps to select additional targeting criteria.
10) Click Save.
Conclusion
Want to take your ad revenue to the next level? MonetizeMore is a Google Certified Publisher Partner and our team of ad ops specialists are standing by, ready to optimize your ad inventory for maximum ad revenue. Sign up today!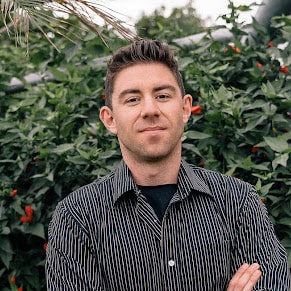 Kean Graham is the CEO and founder of MonetizeMore & a pioneer in the Adtech Industry. He is the resident expert in Ad Optimization, covering areas like Adsense Optimization,GAM Management, and third-party ad network partnerships. Kean believes in the supremacy of direct publisher deals and holistic optimization as keys to effective and consistent ad revenue increases.