This post was most recently updated on October 26th, 2020
Get updated when we publish the latest DFP Tutorial videos.
Subscribe to our YouTube Channel.
Hello! My name is Megan and I'll be walking you through this Learn to Monetize More Video tutorial.
Today, we are going to take some time to talk about line item priority types and how each type is implemented in DFP. There are variations amongst DFP line item priority types and it's important to understand the differences between each. We're now going to teach you those differences and how to expertly apply them depending on your optimization goals.
Let's begin!
DFP line item priority types determine the delivery of line items. You can locate these priority types by following these steps:
Log on to DFP.
Go to the Delivery section.
Click the New Order button.
Scroll down to Settings to see the various line item priority types, such as:
A. Sponsorship: These are the line items with the highest delivery priority as they deliver as fast as possible and override any line item of lower priority. They are mostly used for time-sensitive campaigns such as ad sponsorships and fixed placements.
Sponsorship line items allow you to set aside a specific percentage of your total impressions that your line item will fill and deliver until your end dates. They are the only delivery type that uses cost-per-day (CPD) pricing.
B. Standard: Standard line items is the default setting. They are used for directly-sold campaigns with a negotiated impression volume with an advertiser. Standard line items also have specific start and end dates, and a specific quantity of impressions to deliver. They can be set to Normal or High. Standard line items set to High will be fulfilled before competing for Normal line items.
C. Network: This is the line item type that is meant to traffic your ad networks. It can specify a percentage of your remaining impressions to deliver. This represents the remaining volume of impressions once all guaranteed line items (sponsorship and standard) have achieved their delivery goals. Note that network line items can be served even if the guaranteed line items haven't reached their total goals yet.
Network line items can run infinitely – meaning they have unlimited end dates but are not included in forecast results. For better optimization, compete for your network line items directly with Adsense and Ad Exchange.
D. Bulk: Bulk line items fill your site's unsold ad inventory as it allows you to specify a fixed quantity of impressions. It delivers evenly by default.
Bulk line items help you fulfill unsold inventory within your network, and can compete directly with Adsense or Ad Exchange. They are not included in forecast results.
E. Price Priority: This is the line item type that is most revenue-generating for your site's remnant ad inventory. It prioritizes the delivery of the highest paying line item available. It can be set to deliver unlimited impressions when you set an unlimited end date. It can specify daily or lifetime delivery caps. Mode of delivery is as fast as possible, by default.
Price priority line items are not part of forecast results. For best results, compete them directly with Adsense and Ad Exchange.
F. House: When you want to promote your own products or services, or those that you support, house line items are the most appropriate type. They are typically non-revenue generating because they have the lowest delivery priority. You can specify a percentage volume of remaining impressions. They're also not part of forecast results but can compete directly with Adsense.
G. Click-tracking only: These are line items that consist mostly of text or images that are hyperlinked. Click-tracking is used to track clicks on textual or image ads delivered by your own website content. The line items are not served by DFP and don't count impressions. They are set up using a click command that you generate.
However, to create a line item for a text ad that DFP will serve, use the Text ad system-defined template. More of this in the detailed lesson on How to use Click Tracking in DFP.
Conclusion
Need help setting up line items in Google Ad Manager, what about optimizing your ad inventory for maximum ad revenue? MonetizeMore is a Google Certified Publisher Partner, ready to take your ad revenue to the next level. Sign up today!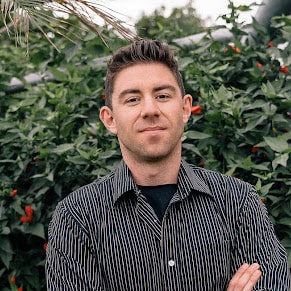 Kean Graham is the CEO and founder of MonetizeMore & a pioneer in the Adtech Industry. He is the resident expert in Ad Optimization, covering areas like Adsense Optimization,GAM Management, and third-party ad network partnerships. Kean believes in the supremacy of direct publisher deals and holistic optimization as keys to effective and consistent ad revenue increases.