This post was most recently updated on August 22nd, 2019
Get updated when we publish the latest DFP Tutorial videos.Subscribe to our YouTube Channel.
Happy Thursday! If you liked the previous video on how to create ad units in DFP, this time we will help you setup your DFP ad tags.
Let's begin!
Here are the steps in creating DFP ad tags:
1) Open a notepad or any text file program.
This is where you will copy and paste the codes that you will generate
2) Log-on to your DFP account.
3) Click the Inventory tab.
4) Click Generate tags on the left column.
5) Select ad units.
You can use the filter function to look for the desired ad units.
6) Click include to add the selected ad units.
You can add one or more units.
7) Once all the desired items are selected, click Generate tags found at the bottom.
8) The Generated Tags window will be opened.
The default tag type is Google Publisher Tag.
9) Under the Tag Options, the Enable single request and Enable sync request are checked by default.
By leaving the enable single request checked, it may allow for better page load performance in some cases. These kinds of tags call all of the ads on a page at once in the header of your HTML, rather than requesting each ad separately.
The downside of enabling single request is there may be reporting discrepancies
By checking the Enable Sync request, the ads would load synchronously with the site content.
Although site speed would slow down a bit, the advantage is better performance. Users get to see the ads along with the content. Whereas with asynchronous, site speed is faster but users sometimes turn to the next page without seeing the ads because they load independently.
We have seen a worse performance with asynchronous than synchronous so we highly suggest that the latter is left checked.
10) Below the Tag Options, is the Document Header and Document Body.
Copy-paste the header and body codes to your notepad and save it.
11) Copy-paste the codes in the HTML of the pages where you want to place the ads.
Remember to put the header code right before </head>.
That's it for today. We hope you enjoyed our video and learned how to create your own DFP ad tags.
To get the latest videos from our Learn2MonetizeMore series, subscribe to our YouTube channel.
Sign-up to Doubleclick Ad Exchange to increase your ad revenues.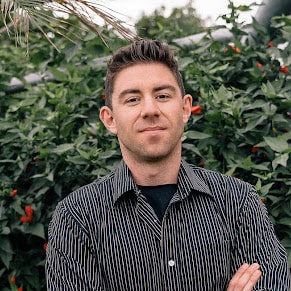 Kean Graham is the CEO and founder of MonetizeMore & a pioneer in the Adtech Industry. He is the resident expert in Ad Optimization, covering areas like Adsense Optimization,GAM Management, and third-party ad network partnerships. Kean believes in the supremacy of direct publisher deals and holistic optimization as keys to effective and consistent ad revenue increases.