¿Es nuevo en Google Ad Manager y está tratando de calcular el costo de usar el servidor de anuncios? Este blog post analizará los precios y el reparto de ingresos entre Google Ad Manager y los editores.
Comencemos por decir que no hay reparto de ingresos entre Google Ad Manager y los editores, al menos hasta que alcancen un límite de impresiones específico.
Google Ad Manager no es un proveedor de anuncios, una red publicitaria ni una plataforma de distribución. Es el servidor jefe de Google, que ofrece una amplia gama de recursos a los editores, incluida la gestión de rendimiento, herramientas de optimización, recursos de tráfico, recursos de informes y más.
Recientemente, fue nombrado socio principal de los editores en el mercado por AdExchanger. Los editores trafican sus anuncios a través de Google Ad Manager y se les paga a través de las redes publicitarias con las que se asocian para vender sus anuncios a los anunciantes.
Esto significa que usar y registrarse en Google Ad Manager generalmente es gratis hasta que alcanza el límite de 90 millones de impresiones. Después de eso, debe pagar tarifas específicas por impresiones de anuncios, servidas por redes de anuncios que no son de Google, ventas directas, etc.
Entramos en más detalles sobre los límites de impresión específicos de cada país y mostramos a los editores qué hacer cuando se acerca a los límites aquí: https://www.monetizemore.com/blog/what-do-reach-free-impression-limit -google- administrador de anuncios /
¿Qué pasa con Ad Exchange y Adsense?
Google no publica el reparto de ingresos de Ad Exchange, ya que varía según la cuenta y es confidencial. Si tiene un sitio web lo suficientemente grande con un administrador de cuenta dedicado, puede intentar contactar y negociar.
En cuanto a AdSense, Google señaló que los editores obtienen un 68% de participación en los ingresos de AdSense para contenido y un 51% de AdSense para búsqueda. Esto significa que Google generalmente obtiene un recorte del 32% en los ingresos publicitarios obtenidos por los editores a través de AdSense.
Encuentre más información sobre el reparto de ingresos de AdSense aquí: https://support.google.com/adsense/answer/180195?hl=es
Conclusión
Google Ad Manager es una herramienta fantástica para tener en su arsenal, pero puede ser un desafío dominarla. Puede terminar pasando incontables horas conociendo la plataforma y descubriendo cómo funciona, solo para ver aumentos mínimos en los ingresos por publicidad o, en algunos casos, incluso pérdidas. Dejar que un equipo de expertos en operaciones publicitarias lo gestione todo por usted, es la mejor decisión.
MonetizeMore es un socio editorial certificado de Google que ha ayudado a cientos de editores a optimizar su inventario y aumentar los ingresos por publicidad. ¿Quieres que hagamos lo mismo por su sitio? ¡Regístrese para empezar hoy mismo!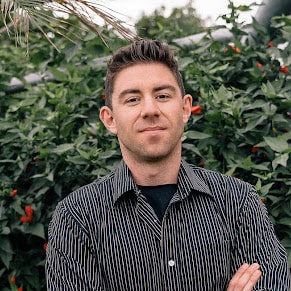 Kean Graham is the CEO and founder of MonetizeMore & a pioneer in the Adtech Industry. He is the resident expert in Ad Optimization, covering areas like Adsense Optimization,GAM Management, and third-party ad network partnerships. Kean believes in the supremacy of direct publisher deals and holistic optimization as keys to effective and consistent ad revenue increases.