This post was most recently updated on September 14th, 2021
What is the free impression limit? Isn't Ad Manager free?
Google Ad Manager is free to sign up and use, but only up to a certain point. After that point, you pay for impressions served by non-Google ad networks, direct sales, and all other demand sources.
How many impressions are free?
The current levels are defined in section 2 of the current Ad Manager terms and conditions. They are:
90 million impressions per month in the United States, Canada, Australia, and New Zealand
200 million impressions per month in the Russian Federation, Slovakia, Czech Republic, Greece, Slovenia, Lithuania, Romania, Poland, Ukraine, Hungary, Croatia, Bosnia and Herzegovina, Cyprus, Kenya, Morocco, Estonia, Latvia, Bulgaria, Turkey, Lebanon, Israel, United Arab Emirates, Saudi Arabia, Egypt, South Africa, Mexico, Argentina, Chile, Columbia, Guatemala, Uruguay, Peru, India, Taiwan, Malaysia, Korea, Hong Kong, Indonesia, Pakistan, Thailand, Philippines, China, Vietnam, Bangladesh, or Sri Lanka
150 million impressions in all other territories
AND
800 thousand video ad impressions per month in all territories.
What do I do if I'm approaching the limit?
The first way you'll probably become aware of the limit is that you will see a warning on your account asking you to update or enter your payment details in Ad Manager.
This usually happens when you're around halfway towards achieving the impression limit of your territory. You should (either straight away or at the end of the month) see the billing section appear in the left menu of your Google Ad Manager account:
Upon first entering the billing section, you will see the rates applicable to your region or country. Once you've reviewed and accepted the rates, you can enter your billing information (normally a credit or debit card).
After this is complete, after going into the billing section, you will see a section marked "Invoices." This shows you the billing dashboard, which will eventually show your payment details, previous invoices, and the current outstanding balance.
Selecting "Manage payment methods" under the "How you pay" section should give you the option to add another credit or debit card or delete old or invalid ones.
Once a payment method is added and validated, the warning on the home screen will disappear.
What if I can't or don't want to add a payment method?
As long as you remain under the threshold for free impressions as mentioned earlier, you won't need to (but you'll still get the warning). The downside of this is that if one of your pages starts to do really well, ad serving on it could be restricted if impressions get too high. That restriction can turn into a suspension, which would mean a total loss of ad revenue.
Is it better to stay under the free impression limit?
Once you get up to and beyond the free impression limit, you should have a pretty good idea of the costs of running your business. Once you know the rate applicable to your territory, factor this in as an extra cost of running your site, and see what difference it makes to the bottom line.
As for staying under the impression limit, you could potentially drop the least profitable line items to reduce the impressions served, and keep an eye on unfilled impressions. We'd also always recommend keeping abreast of other developments across the industry in this area for potentially more cost-effective solutions. At rates that can be under $0.02 per 1000 impressions, we have found that it still makes economic sense for most publishers to continue with Google's Ad Manager.
Conclusion
Not sure what to do next? As previously mentioned, you potentially have the option of staying under the free impression limit or paying for impressions over the limit. What about accessing additional GAM features through Google Ad Manager 360? Whatever your situation, MonetizeMore is here to help! We're a trusted Google Certified Publisher Partner and can help find the ideal solution for your situation, while at the same time, maximize your ad revenue. Sign up for a Professional account at MonetizeMore today!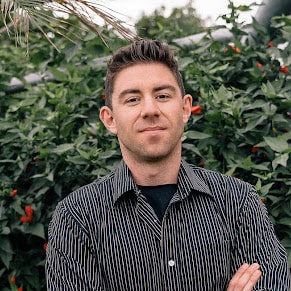 Kean Graham is the CEO and founder of MonetizeMore & a pioneer in the Adtech Industry. He is the resident expert in Ad Optimization, covering areas like Adsense Optimization,GAM Management, and third-party ad network partnerships. Kean believes in the supremacy of direct publisher deals and holistic optimization as keys to effective and consistent ad revenue increases.