Es posible que haya creado un nuevo sitio web y desee tener acceso a todas las funciones avanzadas de Google Ad Manager para optimizar sus ingresos publicitarios. ¿Cómo se agrega un nuevo dominio a una cuenta de Google Ad Manager (GAM) existente? ¿Es siquiera posible? ¿Cuáles son los requerimientos? En este artículo, responderemos todas sus preguntas y le mostraremos cómo.
GAM permite a los editores agregar varios dominios a sus cuentas y crear líneas de pedido a través del servidor. Sin embargo, al igual que con cualquier producto o servicio de Google, el editor debe cumplir con todas las políticas relacionadas con el contenido, los diseños y los anuncios definidos por Google Ad Manager.
Al ejecutar header bidding y redes publicitarias de terceros en un nuevo sitio web, el proceso es relativamente simple para comenzar. Después de agregar su dominio, deberá configurar bloques de anuncios, como en cualquier otro sitio en su cuenta de GAM, y podrá comenzar a ejecutar su inventario de anuncios.
¿Qué sucede si desea ejecutar AdSense en el nuevo dominio? Como se mencionó anteriormente, comenzar con las redes publicitarias de terceros y las ofertas de encabezado suele ser simple. Sin embargo, con AdSense, su primer dominio debe cumplir con todas las políticas del programa de AdSense y ser aceptado en la red publicitaria.
Suponiendo que ya tiene una cuenta de AdSense, puede seguir el proceso que se describe aquí para agregar un nuevo sitio a su lista de sitios.
Cómo agregar un nuevo dominio a Google Ad Manager paso a paso:
Agregar un nuevo dominio es mucho más fácil de lo que cree. Suponiendo que es el propietario del dominio y que es parte de su red de sitios, deberá hacer lo siguiente:
NOTA: La siguiente guía solo es aplicable si tiene una cuenta de Ad Exchange asignada con Google Ad Manager.
Haga clic en la pestaña En propiedad.
Haga clic en Añadir dominios propios.
Escribe, separados por comas, los dominios que quiera agregar.
Haga clic en Añadir.
Si no es el propietario del dominio y desea agregar dominios de editor secundario:
Haga clic en la pestaña Representado.
Haga clic en Agregar dominios representados.
Ingrese los dominios deseados, separados por comas.
Seleccione el socio a través del menú desplegable.
Debe haber agregado los editores secundarios antes de realizar este proceso y este editor secundario debe haber enviado un formulario de registro.
Para obtener más información, consulte este artículo de ayuda: https://support.google.com/admanager/answer/2462144?hl=es
Conclusión
Ampliar sus operaciones de anuncios es genial, pero sin duda dará como resultado más trabajo y tiempo invertido en la optimización de anuncios. ¿Por qué no dejar que los expertos en operaciones anuncios administren todo por usted, para que pueda concentrarse en el área de su negocio que más necesita su experiencia?
MonetizeMore es un socio editorial certificado de Google en la región de América del Norte y ya ha ayudado a cientos de editores a maximizar sus ingresos publicitarios. ¡Podemos hacer lo mismo por usted a partir de hoy! Suscríbase ahora.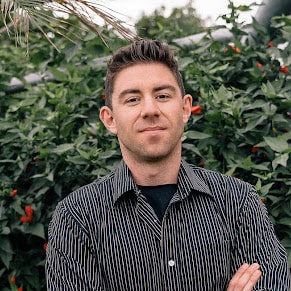 Kean Graham is the CEO and founder of MonetizeMore & a pioneer in the Adtech Industry. He is the resident expert in Ad Optimization, covering areas like Adsense Optimization,GAM Management, and third-party ad network partnerships. Kean believes in the supremacy of direct publisher deals and holistic optimization as keys to effective and consistent ad revenue increases.