En WordPress, tiene la libertad de tener múltiples demandas para ayudar a mejorar el rendimiento de su sitio y los ingresos por publicidad, una de ellas es AdSense.
A continuación, se ofrece una descripción general rápida sobre cómo agregar códigos/tags de anuncios de AdSense en WordPress:
#1 Instale el Plugin "Ad Inserter" de WordPress.
Vaya al menú de Plugins en WordPress y haga clic en el botón "Agregar nuevo".
Busque "Ad Inserter", haga clic en "Instalar ahora" y active el Plugin.
#2 Agregue las tags de AdSense con el Plugin de Ad Inserter en WordPress.
Obtenga las etiquetas de AdSense creadas desde su interfaz de usuario.
Pegue las etiquetas de AdSense en el bloque del Plugin de Ad Inserter.
Seleccione su configuración preferida para el bloque.
Luego haga clic en "Guardar configuración".
#3 Verifique si la tag de AdSense implementada está funcionando.
Abra un navegador y compruebe la página donde se implementó la etiqueta de AdSense.
Abra "Inspeccionar" (ctrl + shift + I en Windows, comand + option + I en Mac), haciendo clic derecho en la página.
Aparecerá una ventana de desarrollador en el navegador.
Vaya a la pestaña Red y pegue el ID de "Ad-Slot" de la etiqueta, o puede pegar el pub-ID para comprobar si el anuncio se está activando.
Una vez que vea que el anuncio se está disparando, estará listo para comenzar.
¿Quiere más opciones para mejorar el rendimiento de su sitio y los ingresos con anuncios? ¡Suscríbase a MonetizeMore hoy!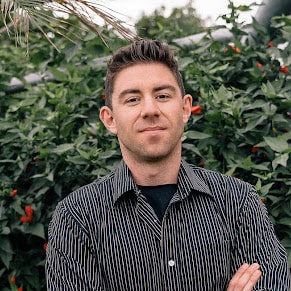 Kean Graham is the CEO and founder of MonetizeMore & a pioneer in the Adtech Industry. He is the resident expert in Ad Optimization, covering areas like Adsense Optimization,GAM Management, and third-party ad network partnerships. Kean believes in the supremacy of direct publisher deals and holistic optimization as keys to effective and consistent ad revenue increases.