This post was most recently updated on August 16th, 2019
Google has introduced a new beta feature in DoubleClick for Publishers: bulk tag editing. This feature can help you optimize your ad networks, so we recommend you try it. Here's a brief overview of what you can use it for and how it can help you optimize the ads you run on your website.
When you use bulk tag editing, you can change some of the same parameters across multiple ad network tags. So, for example, if there's a chunk of ad tags for which you'd like to edit the same tag to reflect the same thing, you can do so with this new beta feature. You can edit any of the following parameters: Frequency Cap, CPM, Daily Cap, Start, and End date. Note, however, that this feature is not applicable to archived tags.
Steps to Bulk-Edit Ad Network Tags
If you'd like to edit multiple ad tags to reflect the same thing, here's how to do it:
Go to the "Tag Manager" tab.
Select "Manager" under "Tags"
Select the tags you want to bulk-edit (selecting more than one tag automatically activates the bulk edit functionality).
Click "Bulk Edit".
Choose the parameters you want to bulk edit and set their corresponding values. For example, you can change the Frequency Cap for all of the tags selected.
Click "Save".
That's it! Once you go through these steps, your tags are all tweaked and ready to go. Use this new beta feature to your advantage — it can be a really great way to experiment with changes across the board on your ad tags.
Conflicting Changes
There are a few specific factors to keep in mind when bulk-editing.
Keep these tips in mind when using the bulk-edit feature in DoubleClick for Publishers:
If you choose tags with different currencies, then the CPM parameter is disabled. This is because the currency values won't match up.
If you choose tags with start dates in the past, the Start Date parameter is muted. This is because the date has already passed, so selecting a different start date would result in conflicts.
If you select the same value for a particular field in every tag, the bulk editor will recognize that value as the default and disable that field. This provides you with more visibility on what's already in common and what else needs to be bulk edited.
When you bulk-edit inventory, you can choose to either include or exclude inventory segments.
Contact us today to improve your ad revenue by 25-50%. We provide our clients with access to Google Ad Exchange, Google's premium ad network, where they receive higher CPMs. We also set up DFP servers for our customers, which provides a birds-eye view of all the ads they are running on their sites, complete with detailed reports and powerful tools to optimize their ads.
Take control of your websites' ad space and start earning more revenue from your traffic today.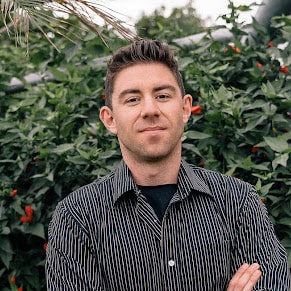 Kean Graham is the CEO and founder of MonetizeMore & a pioneer in the Adtech Industry. He is the resident expert in Ad Optimization, covering areas like Adsense Optimization,GAM Management, and third-party ad network partnerships. Kean believes in the supremacy of direct publisher deals and holistic optimization as keys to effective and consistent ad revenue increases.