This post was most recently updated on January 18th, 2023
Interscroller Ads: Best Ad Format yet?
Interscroller ads despite being quite new allow publishers to insert interactive ads without degrading the user experience & helping with search engine rankings.
Since interstitial ads' usage is now being discouraged on mobile apps with Google's latest algorithm update, it's time to try out interscroller ads.
In this article, we discuss what interscroller ads are and if it is the best replacement for interstitial ads.
What are Interscroller Ads?
Interscroller ads are native-style, mobile-friendly ads and appear only as the reader scrolls through the content, so they stay out of the way – but allow you to communicate with users at a time when they're most likely to be receptive to your message. These interstitial ad alternatives align well with IAB Ads requirements.
Interscroller ads can be more effective than other types of online advertising formats due to their interactivity. As you scroll down the page, you'll see this ad gradually revealed below the content. Once 3/4th of the ad has been revealed, the rest snaps out into a full-screen view.
Interscroller ads offer a better user experience than interstitial ads because they don't require users to take an action to dismiss the ad. Instead, they are simply scrolled through as part of the main body of content. In short, it's a way to deliver an ad in a way that doesn't get in the way of the user consuming content.
Why are Interscroller Ads Better?
Interscroller ads are designed to be non-disruptive and won't cover up the user's content consumption flow, creating positive brand recall value among consumers. So, advertisers are willing to spend more on this ad format.
They are mobile responsive meaning that the ad size and content are optimized to fit the screen of the device on which it is displayed, whether it's a smartphone or tablet.
They aren't as conspicuous as conventional display ads because they're part of the page's already-existing content, but they still grab the attention of visitors and remind them that there's more than just text on the page.
Interscroller ads are spot-on when it comes to relevance. They match the context of the content on which they were placed and ensure that an ad is relevant to a specific user and their interests. This means that there will be no irrelevant banners popping up. At the same time, you browse your favorite online store or read an article you are interested in – something which distracts you from engaging with your preferred content.
How to implement Interscroller Ads?
Just like interstitial ads, you can place interscroller ads through ad networks or contact us to set it up for you.
Various types of interscroller ads are available, including GIF, PNG, JPG, and HTML5. Also, they can run on multi-format videos like MOV, FLY, MPEG4, AVI, and MP4. By uploading your ad in the form of a template to your campaign's settings (new or existing) you can easily activate the interscroller format.
As with desktop and mobile ads, interscroller ads excel here as their easy-to-use templates eliminate the need for HTML or coding expertise.
Interscroller Ads: Benefits
Publishers and advertisers benefit greatly from interscroller advertising in the following ways:
1- Unobtrusive Native Look
Interscroller ads aren't obtrusive but are instead blended in to look like they're an extension of the content. Videos or graphics often appear first and then scroll into view, so that they look like part of the page rather than an ad. This makes them a popular choice for those who don't want ads to dominate their site—even the most ardent users of ad blockers won't block interscrollers because they blend seamlessly with the rest of their content. And unlike pop-up ads, there is no need to annoy readers with a pop-over message to get them to click on it—interscroller ads do all the work for you.
This seamless transition from the publisher's content to the ads is not only more visually appealing; it also makes your site easier to navigate for your users.
2- More Engaging & Interactive
Inter-scroller ads offer publishers a larger opportunity to engage their users and create a more pleasant-looking experience, all while potentially increasing click-through rates and reducing bounce rates. They are designed to capture and hold the attention of users by presenting them with multiple elements, often incorporating sound or video. They have the visual appeal of interstitial ads with less obtrusion.
3- 10X more user engagement
One reason why Interscroller ads are so effective is that they generate up to 200% increased user engagement over your usual ads. The unit is unique because it is not displayed as an ad until the user has scrolled 85% of the way to the bottom of any web page on which it is placed. The overall experience feels less intrusive and more like a natural part of reading than your standard ad.
How to setup an Interscroller Ad Unit?
The following steps mentioned works well for most mobile ad networks with small tweaks:
While setting up a new ad, select ad type as interscroller and give it a distinct name. Either go with a custom or pre-populated option.
Now it's time to choose the size, placement, and ad position. After completion of the form, you'll be directed to a builder that loads the whole interscroller canvas depending on your custom sizes.
Create and preview the interscroller ad unit.
You will receive a fully functional ad tag from the ad network following the creation and confirmation of your ad request.
Interscroller Ad Units: Best Practices
To ensure your interscroller format provides a divine ad experience on mobile devices, consider the following:
A 640 x 1280 resolution is optimal for both low & high-aspect ratio devices (mobile, tablet).
Thousands of ads are displayed on thousands of sites every day, but it's important to remember that most users visit websites to read content and not ads. Ads need to be designed in such a way that they don't distract from the main purpose of the site.
For the best user experience, place interscroller ads within the feed.
User experience is more important than click-through rates, which means that ads should be placed carefully.
If you want your interscroller to stand out, then you should make sure that it's different from all of the other ads on your site
What now?
For publishers looking for another revenue stream, interscroller ads are a great way to make money without sacrificing your users' experience. They can bring in more money than traditional banner ads because they have higher engagement rates: people like that they don't feel like intrusions on their time or place, so they tend to spend more time interacting with them and clicking on them than they do other types of ads.
Interested in trying out the best ad formats for maximum revenue this Q4? Let MonetizeMore grow your ad revenue. Set up this new ad unit today!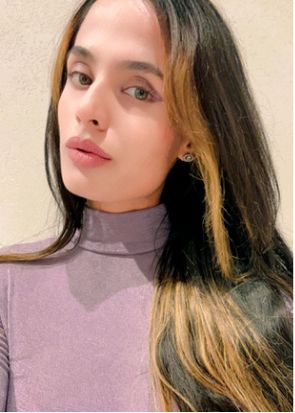 With over seven years at the forefront of programmatic advertising, Aleesha is a renowned Ad-Tech expert, blending innovative strategies with cutting-edge technology. Her insights have reshaped programmatic advertising, leading to groundbreaking campaigns and 10X ROI increases for publishers and global brands. She believes in setting new standards in dynamic ad targeting and optimization.