This post was most recently updated on November 24th, 2020
Google's move to finally have native ad units available across all platforms has received an overwhelming welcome from publishers big and small all over the world wide web.
Just like any optimization strategy, we always recommend starting with a small portion of traffic to test. Setting up native ad units may work or may not work for you. The answer lies in where are you implementing these ads on your site. It is essential that you take your time and get to know the best ad unit where you can test this strategy.
Here we'll show you how to integrate native ads as a backfill into your existing add stack without having you to make any changes to your source code. We will be adding native ads to current Ad Exchange (AdX) line items in DFP so it can compete with banners.
It's quick and easy so let's get started!
Step 1: Run a DFP query report to check the best to least performing ad units regarding CPM
Bear in mind that click-through rates and viewability percentages play an essential role when choosing the ad units you will test.
Step 2: In DFP,  under the Delivery tab choose "Creatives" and then "Native Styles."
Step 3: For the format, choose "Native content ad" and click continue.
Step 4: The next step will let you choose the size & style and the look & feel of the native ad.
As we have mentioned, our goal is to get you to have the native ad unit compete with other existing ad units in your stack. You can choose standard banner sizes in this case – e.g. 300×250
It will be easy to do if you have a developer at your disposal or have knowledge of HTML and CSS styling. There are system generated templates you can use in case you wanted to use the DFP Native default templates for ease and convenience.
You can also change elements in this section or choose to remove some. For instance: if you do not want the "call to action" in the ad, then you can remove it.
Step 5: Now it's time that we enable the native ad creative style you created in your DFP AdX line item.
This is where you will have to open your existing AdX line item in DFP and add the native ad unit in the inventory sizes.
You will also need to target the specific ad unit you have identified to run the native ads on.
Step 6: Finally, in the creatives section, choose "Override" and add "Native."
What type of results can you expect?
CPM Boost
Running programmatic native ad units in your existing ad stack will improve the competition in the ad unit. Imagine an additional player in the game – competitive and hungry. The pressure of a new player will improve the overall CPM. It is exactly the same logic when you introduce a new size in the same mix – the law of supply and demand happens.
Ad Exchange Coverage Increases
We usually see a steady coverage increase of 4% to 5% during the first few days when a programmatic native ad is implemented in one of the test sites with competitive CPMs. What used to be just 43% AdX Coverage became 48% in a couple of days.
The volume that would usually just go to house line items for <0.10 or someone 0.01 is now monetized and converted by a better revenue generating ad unit.
Better User Experience
Native ad units are way better than In banner videos or text ads coming from low-quality exchanges. Users and publishers prefer these ad units due to their clean layout that blends into the content due to the customization flexibility Google offers.
Overall, these equate to an additional boost of publisher revenue.
There you have it – a quick and simple process for adding native ad units to your current ad stack. Need more help optimizing your ad inventory? MonetizeMore is Google Certified Publisher Partner and can help you take your ad revenue to the next level. Sign up today!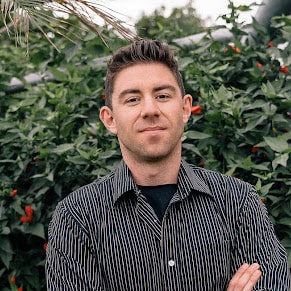 Kean Graham is the CEO and founder of MonetizeMore & a pioneer in the Adtech Industry. He is the resident expert in Ad Optimization, covering areas like Adsense Optimization,GAM Management, and third-party ad network partnerships. Kean believes in the supremacy of direct publisher deals and holistic optimization as keys to effective and consistent ad revenue increases.