This post was most recently updated on September 12th, 2021
You are well aware of Google AdSense and its alternatives. There are a plethora of online sources talking about the best alternative for those who get slapped by AdSense' unforgiving policy implementation. Here, we feature Media.net, an ad network which can also fill all geographical locations at 100%. It's not just your 'next option' as you could also add it to your existing stack of ad networks to further increase revenues.
Related Read: 10 Best Ad Networks of 2014
What is Media.net?
A pay-per-click contextual ad network which means, ads are most likely relevant to your users because they are based on the actual content of your web pages. It's a combination of the Yahoo Bing advertiser network with Media.net's platform. Here are the pros and cons:
What we like
Dedicated Account Manager
Decent RPM performance (dependent on the site vertical)
Customizable creatives
Intuitive dashboard
Can serve Google-esque ad style
Real-time reporting of impressions (sometimes there's a few hours up to 2-day delay in revenue and RPM reporting)
What we don't like
Not all sites can be approved (read further below for reasons)
Your site category may not be available on their list of advertiser categories
They can flag you for low-quality traffic and suspend your account
You can only submit 1 website per invite request
Publisher appeals team is not very responsive
Application Process
The very first step is to request an invite. Media.net manually reviews every site submitted for policy compliance.
The publisher is notified via email of the result. If approved, you will receive your login credentials along with the approval confirmation (congratulations!). If rejected, they will provide possible reasons in their notification email which include but not limited to:
Low volume of traffic from Tier 1 geographical locations: US, Canada, United Kingdom
Traffic is of low quality
Content lacks originality, not contextually relevant to any of Media.net's advertiser categories
The site has sensitive content (e.g. mature/adult content, violence)
Information provided upon request of the invite was inaccurate
Any publisher who gets rejected can file for an appeal should you think your site meets Media.net's program guidelines. Be sure to back it up with credible reasons showing how your site can provide value to advertisers should they advertise on it.
Technical implementation
As soon as you receive the login credentials, you may then create the ad units as needed. The creatives are customizable — you could change the color scheme to blend with your site making it more clickable — it's up to you! Or you could also choose from among the few ad styles already available.
Ad unit creation is very intuitive that even a neophyte won't get lost. For those with mobile sites, you may choose the 'enable the mobile option' and Media.net will display a docked unit at the bottom of the screen which would make you more revenue.
Once all settings are in place, you just save and generate the code — copy & paste the snippet of code in the relevant placement of your site.
Reporting
The dashboard offers a more granular view of your stats as it allows you to break numbers down by site, by ad units, or overall. You may also choose the date range depending on your need and export to Excel CSV. Again, as previously mentioned, watch out for some delays in RPM & Revenue reporting, although Impressions are always reported real-time.
Payment
The threshold is 100 USD for them to issue payment on a NET30 basis. In short, you need to accrue $100 or more before Media.net can send you money. You have the option to either receive it by wire or PayPal.
Media.net is one of the most efficient and easy-to-work-with ad networks out there. It has afforded success to several of our publishers. If you're interested in getting a comprehensive monetization plan from Media.net, apply here and get an extra %10 revenue for the first 3 months.
Want to get access to the premium version of AdSense called Google Ad Exchange and have MonetizeMore optimize your ads to increase ad revenue? Sign up for a Starter account at MonetizeMore today!
---
Additional FAQ
How much Media.net pays for 1000 impressions?
Generally, publishers earn between $1-$5 RPM and more depending on a variety of factors such as traffic location, quality, and vertical.
Is Media.net good?
Yes, it is. Media.net is a good alternative to AdSense and one of the highest paying ad networks in the industry.
Is Media.net free?
Yes. Media.net is an ad network that publishers can join for free and use to monetize their traffic.
How much can I earn from Media.net?
The amount you can earn depends on many factors, such as your traffic quality, niche, ad layout, demographics, geographical traffic location, and more. Generally, RPMs are between $1-$5 and more.
How does Media.net work?
Media.net is a contextual ad network that shows ads based on the content of your web pages. It's a combination of the Yahoo Bing advertiser network with Media.net's platform. Publishers monetize their traffic by showing ads from the Media.net network while advertisers pay for ads to show within the network.
Related Reads: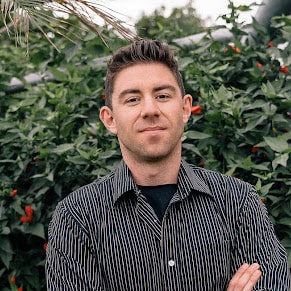 Kean Graham is the CEO and founder of MonetizeMore & a pioneer in the Adtech Industry. He is the resident expert in Ad Optimization, covering areas like Adsense Optimization,GAM Management, and third-party ad network partnerships. Kean believes in the supremacy of direct publisher deals and holistic optimization as keys to effective and consistent ad revenue increases.