This post was most recently updated on August 1st, 2019
Founded in 2004, AdTiger remains to be one of the largest ad networks in Germany. For publishers receiving visits from Germany, Austria, and Switzerland, this could be a good addition to your ad stack.
CPM and Fill Rates
CPM rates for IAB standard banner are approximately at €0.30-0.40. AdTiger claims to be non-100% fill but supports passback. From experience, the actual average fill rate has been between 90-97% which is just as good as 100% fill ad networks.
Related Read: Understanding CPC and CPM Pricing for Publishers
On DFP, it is recommended to set up AdTiger on Price Priority to add pressure to the auction. Remember to target the following parameters where they tend to perform really well:
Sizes: Billboard (970×90), Halfpage (300×600), Wallpaper (728×90, 160×600)
Geos: Germany, Austria, Switzerland
Ad Tiger pays reliably and on-time. On the first day of each month, they send an email summarizing the previous month's earnings. Payment term is NET30. It is extremely important that you submit the VAT form to your ad representative prior to setting the tags live. The minimum payout varies depending on where your bank account is based:
German bank account: 25 EUR
Non-German bank account: 250 EUR
Types of Contracts Offered
When registering, the publisher determines whether the website is going to be exclusive, partially exclusive or non-exclusive to AdTiger. Revenue share varies depending on the type of contract the publisher chooses:
Exclusive – has at least 1 banner ad space exclusively monetized by AdTiger. Minimum contract for this is 6 months. Ad placement should be above the fold.
Partially Exclusive – publisher should send at least a certain volume of traffic to AdTiger daily. Minimum marketing period for AdTiger is 6 months.
Non-exclusive – the publisher has the freedom to decide on the volume and duration. This contract will have the lowest revenue share though.
Company background
Conclusion
In order to partner with the right ad networks for your site, apply FREE for a Premium Publisher Plan with MonetizeMore. We offer outsourced ad optimization for publishers looking for expert ad inventory management and monetization.
---
Related Reads: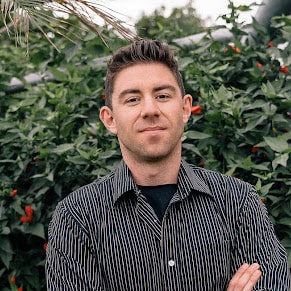 Kean Graham is the CEO and founder of MonetizeMore & a pioneer in the Adtech Industry. He is the resident expert in Ad Optimization, covering areas like Adsense Optimization,GAM Management, and third-party ad network partnerships. Kean believes in the supremacy of direct publisher deals and holistic optimization as keys to effective and consistent ad revenue increases.