This post was most recently updated on July 30th, 2019
This holiday season, MonetizeMore is bringing 12 gifts of awesomeness to our dear publishers and blog readers. Follow the series as we publish 12 amazing blog posts, infographics, plus additional monetization freebies just for you. If you want to receive the ebook edition, subscribe to our newsletter and we'll email your 2015 holiday gift.
Ho ho ho! The best time of the year for publishers is here again. Holidays will never be complete without us giving you a present: 5 ad optimization tips on how you could leverage this season to increase revenues.
#1 – Apply for the header bid solution
This is the future of advertising and more publishers are now opting to this strategy to make more money without giving up other ad networks in the stack, particularly Google. Based on experience, a number of popular sites using header bidding claim that they have seen 20-50% lift in CPMs. This setup forces Google Ad Exchange to compete with third parties directly. Last month, Google released (currently in Beta) its own header bidding tech called 'First Look' to address the hype.
A few ad networks have already introduced their header bidding technology: Sovrn, Index Exchange, Sonobi, Appnexus, OpenX. Here at MonetizeMore, we will be rolling out our own custom Header Bid Solution very soon. So, stay tuned!
Related Reads: How Does Header Bidding Fit into your Overall Ad Monetization Strategy
#2 – Reach out to your ad representative for any direct deals or ads
The competition among advertisers is becoming intense, and many are willing to spend a hefty amount of money just to win the best ad spots and get consumers' attention. Make an effort to reach out to your ad representatives for a premium or direct deals. You may be able to strike lucrative deals if your site can help advertisers meet goals pertaining to website verticals, demographics, traffic volume, etc.
The holidays represent the best season to entice consumers or prospects with special time-sensitive offers. Just try! You never know when you may receive a positive response.
Related Read: The 10 Best Ad Networks of 2015
#3 – Enable interest-based ads
Your website's audience is not just browsing to relish your content but is also checking out attention-grabbing, opportune, relevant ads. Enabling interest-based ads is an option with Google Ad Exchange and AdSense and with many third-party ad networks too.
Marketers will be launching shopping campaigns that are most attractive during the holidays. Because many users search the web for gift options, displaying retargeting ads to them once they're on your site could gain clicks and prove profitable.
Related Reads: 4 Quick Fire Ways to Boost Conversions
#4 – Negotiate for better CPM deals
While advertisers are intensely competing for consumer attention, ad networks also thirst for high traffic volume. It is a good time to reach out to them and ask if they could run their ads on your site at a higher rate or ask what deals they have in exchange for more traffic.
#5 – Experiment with holiday-ish site design & layout
Why not welcome your site visitors with a design that goes with the season? Play with colors and themes, perform some ad placement experiments (text ad styles and colors). Do whatever you feel is appropriate but never forget to monitor your ads' performance.
Enabling text and image is highly encouraged. Because shopping ads will be abundant, enabling image ads is important, as price and photos influence users to make impulsive buying decisions. This can translate into a higher CTR, resulting in higher revenues for publishers.
Related Reads: 11 Holiday Tips for Publishers
Waste no time! Take advantage of the holiday rush and make it work for you. Happy holiday$!
Get started on your holiday monetization campaigns. Sign-up FREE to Ad Exchange, or apply as our Premium Publisher.
---
Related Reads: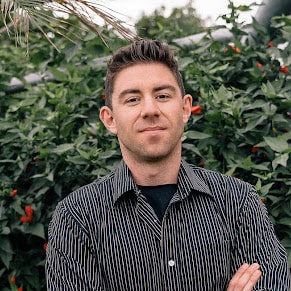 Kean Graham is the CEO and founder of MonetizeMore & a pioneer in the Adtech Industry. He is the resident expert in Ad Optimization, covering areas like Adsense Optimization,GAM Management, and third-party ad network partnerships. Kean believes in the supremacy of direct publisher deals and holistic optimization as keys to effective and consistent ad revenue increases.