This post was most recently updated on July 30th, 2019
Have you seen the latest version of Google Ad Exchange? It's an awesome tool that allows publishers to manage their ad inventory with much flexibility and efficiency. Managing ads is the very core of optimization and should be the starting line for every publisher.
First off, you must be clear with how your inventory looks like, your website vertical, the type of advertisers your site would attract, among other things fundamental for a publisher — you are then on the right track in managing your ads in Google Ad Exchange. Here are a few tips:
1) Segment Your Ad Inventory
The first step to managing your ads is to segment your inventory according to size and placement (e.g. 300*250 ATF Homepage). This is the very foundation to efficiently work your way through ad optimization. If segmentation is done properly, it allows you to use different CPM values on DFP based on actual performance. It would also give you better visibility of how every placement and ad size perform by the time you generate the reports.
Here's an ad segmentation example:
Related Read: DFP Cheat Sheet for Beginners: Creating Ad Units
2) Create your Ad Exchange Ad Tags
The new Ad Exchange interface provides more flexibility in grouping your tags in a way that you won't have to create one tag per size unlike in AdSense (at least with the current version as of this writing). With Ad Exchange, you just create a 'mother' tag, under which you will nest the 'children' tags. Every tag allows you to generate multiple/all ad sizes available, but it is recommended that you create one tag per placement regardless of the size.
Example:
Should you find it necessary to see performance per size per placement, then you have to create individual tag per placement per size. Related Read: DFP Cheat Sheet for Beginners: Trafficking Orders and Line Items
3) Create Channel(s)
Group your tags by channel. When generating reports, it allows you to see the best and least performing channel/group of tags. For instance, you can compare the performance of homepage tags vs content tags, 300*250's vs 728*90's. The grouping is all up to you and creates as many as necessary.
Example:
MonetizeMore helps publishers get into the exclusive AdExchange – the best version of Adsense. If you need help in managing and optimizing your inventory in Doubleclick AdExchange, contact us here. Likewise, we can get you started on your AdExchange application for free – Sign up Today.
---
Related Reads: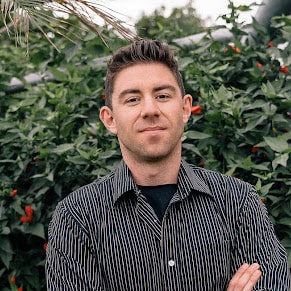 Kean Graham is the CEO and founder of MonetizeMore & a pioneer in the Adtech Industry. He is the resident expert in Ad Optimization, covering areas like Adsense Optimization,GAM Management, and third-party ad network partnerships. Kean believes in the supremacy of direct publisher deals and holistic optimization as keys to effective and consistent ad revenue increases.