Once again reigning supreme, MonetizeMore cements its position at the pinnacle. The Globe and Mail has heralded the company as Canada's Foremost Growing Company for an unmatched fourth year in a row, underscoring its unparalleled expertise in ad monetization for web publishers and app developers. Globe and Mail, one of the most trusted media names in Canada, has bestowed upon MonetizeMore a commendation that cements its reputation as an industry leader.
With an impressive three-year surge of 352%, MonetizeMore proudly secures the 136th position among Canada's Top Growing Companies for 2023, as featured in the Report on Business Ranking. Outshining numerous contenders, the company stands tall among the 425 elite businesses celebrated on this prestigious list.
You can take a look at the list of 2023 top growing companies along with their editorial coverage here.
Kean Graham, CEO and Founder of MonetizeMore expressed his gratitude for the recognition, stating,
"According to The Globe and Mail report, only 55 companies have made it onto Canada's Top Growing Companies list four times.

We're proud to announce that we are now part of this exclusive group, achieving this remarkable feat for the fourth consecutive time. This achievement highlights MonetizeMore's commitment to being a dependable partner to our publishers and our team's consistent high-level performance year after year.

In the upcoming year, as global advertising expenditure surpasses the milestone of $1 trillion, let this achievement serve as a source of inspiration for MonetizeMore and industry leaders to scale even higher summits. Together, we can seize the opportunities before us, shaping an industry that grows and enriches publisher businesses, communities, and people's lives worldwide."
The Accolade: A Symbol of Excellence and Innovation
In a fast-paced world where technological advancement is the norm, it's vital for companies to consistently push boundaries. MonetizeMore has consistently displayed innovation and excellence in its business approach. The acknowledgment by Globe and Mail is a testament to their sustained effort in redefining ad technology.
Delving into MonetizeMore's Achievements
MonetizeMore's success isn't accidental. The company has made concerted efforts to:
Leverage Advanced Technologies: Embracing machine learning, AI, and advanced analytics, MonetizeMore offers its clients state-of-the-art solutions that drive results.
Nurturing Talent: By focusing on cultivating and retaining top talent, the company ensures its solutions remain innovative and effective.
Customer-Centric Approach: Placing clients at the heart of its business model, MonetizeMore has maintained high levels of customer satisfaction, ensuring long-term collaborations and partnerships.
The Global Perspective: MonetizeMore's Expanding Footprint
It's not just Canada that has recognized MonetizeMore's prowess. Their influence spans across continents, bringing innovative solutions to global partners. This international reach has allowed them to stay ahead of regional trends and provide solutions that resonate globally. Their adeptness in tailoring strategies for varied cultural and business landscapes exemplifies their global acumen. As they continue to forge impactful collaborations worldwide, MonetizeMore's commitment to elevating global programmatic advertising standards remains unwavering.
Forward Momentum: The Future of MonetizeMore
With the bar set high, MonetizeMore is gearing up for an even brighter future. Plans are in place to:
Expand its AdTech Stack: Ensuring it remains at the forefront of ad tech advancements.
Deepen Global Partnerships: Strengthening collaborations to ensure a more comprehensive global outreach.
Pioneer Advertising Automation: With a vision to streamline and optimize, MonetizeMore is set to introduce cutting-edge automation solutions tailored for publishers.
In Conclusion
MonetizeMore's recognition by the prestigious Globe and Mail is a testament to their industry acumen, commitment to excellence, and a forward-thinking approach. With a clear vision and unwavering commitment to innovation, MonetizeMore stands as a beacon of success in the ad tech industry.
Ready to partner with the #1 ad management partner? Get Started Here.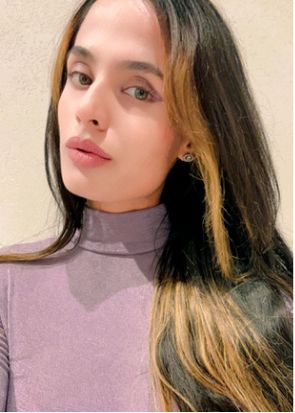 With over seven years at the forefront of programmatic advertising, Aleesha is a renowned Ad-Tech expert, blending innovative strategies with cutting-edge technology. Her insights have reshaped programmatic advertising, leading to groundbreaking campaigns and 10X ROI increases for publishers and global brands. She believes in setting new standards in dynamic ad targeting and optimization.