What Is Google Ad Manager vs. Ad Network Discrepancy?
Ad discrepancy is a mismatch of data between publishers and advertisers. This depends on many factors: (User interaction, page load time, use of any ad blockers, third-party vendors, and timezone difference).
Why is it important to monitor discrepancies?
It's important to stay on top of potential ad impression discrepancy. While the numbers won't always line up perfectly, a discrepancy in the impressions being counted will impact revenue. Either you're missing out on additional revenue or over-counting revenue that could be clawed back.
How to check for discrepancies?
If the discrepancy between the two data points is below 5-10%, you have to worry about nothing. However, if the percentage is more than 20% or more, you have to analyze and provide a framework on how to locate, debug, and fix discrepancies and resolve those discrepancies within 4 days.
Why 4 days? As per our in-house ad optimization guru, traffic fluctuates by day, and time zone differences can cause issues between single-day measurements.  4 days means 2 days to notice the initial discrepancy, deliver a fix, and 2 more days to confirm the fix worked.
Here's one example of an ad network that GAM vs. Ad Network UI data are discrepant.
How does that affect publisher ad revenue?
Ad discrepancy affects publishers and advertisers equally. Why? Because advertisers pay money to show their ads, and it's at stake. However, at the same time, the discrepancy or data mismatch conflict can ruin the reputation and market value of publishers. Advertisers would think that the publisher is overselling its inventories.
What to do to resolve discrepancies?
Here's how to calculate the Impression discrepancy:
Now that you know how to calculate impression discrepancy, crunch the numbers, and determine how much revenue you are losing before learning how to resolve it.
Create a discrepancy report: The easiest way to monitor discrepancies with your ad network partner is to create a daily report updated by both parties to compare impression counts from both ends. With a simple report, you can analyze trends from a large standpoint to see what days, units, sizes, and geographical locations it is coming from. It is important to fully understand where impressions are being lost and create a strategy accordingly.
If you're a publisher with MonetizeMore, it's very easy for you to monitor and analyze discrepancies with PubGuru.
Conclusion
The bottom line is, your ad earnings aren't final until they hit your bank account. Even then, we've seen clawbacks carried over to subsequent months. Publishers should expect at least small changes as time goes by solely for reconciliation. If you're struggling with report discrepancies and can't seem to figure them out, why not let the ad ops experts handle it for you? As you can see from the article above, we have in-depth insight and knowledge concerning every part of ad optimization. Sign up to MonetizeMore today!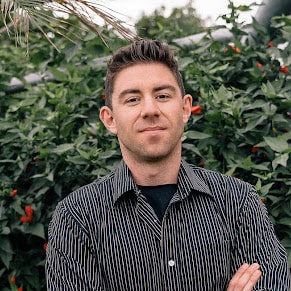 Kean Graham is the CEO and founder of MonetizeMore & a pioneer in the Adtech Industry. He is the resident expert in Ad Optimization, covering areas like Adsense Optimization,GAM Management, and third-party ad network partnerships. Kean believes in the supremacy of direct publisher deals and holistic optimization as keys to effective and consistent ad revenue increases.