This post was most recently updated on September 14th, 2021
Publishers hate ad blockers. These software programs/extensions/tools prevent websites from showing ads to users and seriously damage ad revenue. You can read more about ad blockers here. Thankfully there are ways to combat ad blocking and regain some of that lost ad revenue. A publisher should always focus on providing a good user experience and show a balanced mix of content and ads. However, that's not to say you can't combat ad blocking.
Anti ad blockers use technology to bypass ad blockers. It can be tricky since there are many different ad blockers used across the web, which are always updating within an ever-changing landscape. Some ad networks serve ads that bypass ad blockers, but even that isn't a sure thing.
If you're confident that you are suffering substantial loss from ad blocking, even after attempting to combat it through usual means (paywalls, ask users to remove ad blockers, user-friendly advertising, etc.), you might want to give anti-ad blocking services a chance.
We often recommend BlockTrough and UpOnIt to publishers who are serious about recovering lost ad blocking revenue. Let's take a closer look at what BlockThrough offers publishers and how their service works. Please keep in mind that both services, Blockthrough and UpOnIt, are excellent at recovering lost ad blocker ad revenue. We are just using BlockThrough as an example to help you understand how anti ad blockers work.
How anti ad blockers work
According to their data, most publishers lose between 15-40% of their ad revenue due to ad blockers.
Blockthrough is designed to work with a publisher's existing ad stack and make integration easy. Their solution integrates into a publisher's site with minimal effort and only requires one line of code to be added. It also works with most ad servers such as Google Ad Manager, works with al SSPs, and is compatible with header bidding wrappers.
Furthermore, it adheres to Acceptable Ads Standards and does not result in a negative impact on user experience. Publishers also get access to a dashboard that provides analytics and info on ad blocking rates, device, geographic location, etc. This is especially important to determine if the solution is cost-effective.
What does it cost you? Blockthrough takes a revenue share of the revenue they recover from ad blocking.
How does it work? Once you've got the service integrated and an ad blocking user comes to your site, their technology kicks in, and serves a lightweight ad experience.
Essentially Blockthrough detects three things.
If the user is running an ad blocker, then it asks the user to Whitelabel the site.
Detects if the ad block user is opted in to 'Acceptable Ads'
Then integrates with your ad stack to serve ads for you if the ad block user is part of AA.
What's next?
Are you struggling with RPM drops, low ad revenue, unfilled ad impressions, ad blocking users? It's discouraging to put in hours of work building up your site, traffic, and user base, to have lackluster ad revenue results.
We want to help! Our team of ad optimization experts is ready to help identify the exact issue, apply the best ad optimization techniques, and guide you through recovering ad block ad revenue. Sign up for a Starter account at MonetizeMore today!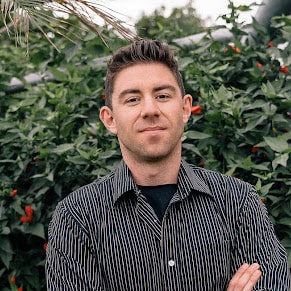 Kean Graham is the CEO and founder of MonetizeMore & a pioneer in the Adtech Industry. He is the resident expert in Ad Optimization, covering areas like Adsense Optimization,GAM Management, and third-party ad network partnerships. Kean believes in the supremacy of direct publisher deals and holistic optimization as keys to effective and consistent ad revenue increases.