Website monetization through online advertisements has grown tremendously throughout the years. Some sites follow Google's recommended ad placements while others place ads anywhere on their site, which users find distracting. Most users end up wanting to get rid of those ads. That's where ad blockers come in.
What is an ad blocker?
It is a software program that prevents ads from being displayed on websites. It's like putting a wall between the site and the ad server. Ad blockers target certain kinds of ads, like pop-ups, banners, and other forms of online advertising.
Most of the ad blockers are browser add-ons and widely available for Chrome, Firefox, Safari, Opera, and Internet Explorer web browsers. Some stand-alone blockers can be installed on the computer as well.
We all have had experiences while browsing a site where we got flooded by multiple ads scattered in different locations of the same page or an autoplay video ad that starts playing as soon as the page loads.
There are low quality spammy looking ads that make us feel suspicious and irrelevant or unrelated ads like politics, religion, sexuality, etc. that can offend users. We believe that poor ad quality and placement can lead to a bad user experience, which results in users installing ad blockers.
Ad blocking is not the only feature that the user can get from these tools. Below are some additional benefits.
Protects users from malware because there are attackers who buy advertising space and load them with malicious ads that can harm your computer and your data. Ad blockers will help them remove online ads and minimize the chance for malvertising attacks.
Ad blockers prevent ads from tracking you. Ad servers don't just deliver advertisements to the browser; they also track your online activities and gather all sorts of information that can be sold to third parties, or used to provide more targeted advertising.
It makes page load much faster. When the ad blocker stops the ad server codes, text, and images that come with every online ad, the browser can focus on loading the actual content of the site.
The browsing experience is much better since there will be no ads. The page or the website looks cleaner and easier to navigate. No pop-ups, no auto-play videos, just the content that the user wants.
To most users, it's crystal clear that ad blockers are beneficial to them. However, what about publishers and advertisers? How do ad blockers affect them?
The number one reason why publishers put ads on their website is for monetization and to earn an income. The growing demand of the ad blockers deprives the revenue potentials of these publishers. The same goes for the advertisers as it limits the potential view since publishers only get paid for ads if they've been served on their site. This means publishers aren't being paid if the ads are blocked.
Based on PageFair, it reveals that ad block users increased by 30% in 2016. Over 615 million devices blocking ads worldwide by the end of 2016, 62% or 308 million are mobile. Desktop ad block users also grew by 17% (236 million). Internationally, the total loss of publisher revenue from ad blocking rose to $42 billion in 2017
This is a serious loss of a publisher's revenue as a result of ad-blocking software.
Image source: PageFair.com (Now Blockthrough.com)
There are numerous ways a Publisher can avoid the problem of ad blocking or at least discouraging its users from using ad block software.
Focus more on improving ad placements where it doesn't cause any disturbance to the content and the users' interaction
Native ads are a good example where the ads blend with your content
Only serve high quality and relevant ads from trusted third party networks
Also, limit video ads and remove those with sound
Improve the site speed and page load time because no one likes to wait
Following these simple recommendations, publishers can drastically improve the overall user experience.
If users continue to use an ad blocker, the publisher can ask their visitors nicely by informing them that they are using an ad blocker. Explain to them that you utilize ads to support the website. Ask them to disable the ad blocker while on the site. If they do not comply with the request, you still end up showing them your content or not.
What are other ways to monetize a site when an ad blocker is present
We've talked about how ad blockers can affect the publisher's revenue earlier. Here are some ways that can help publishers to monetize even with the presence of the ad blockers.
A publisher can make additional revenue by publishing sponsored content since the publisher is getting paid for an article rather than the ads displayed on the site.
Monetize your email newsletter by charging a subscription fee where you provide your readers with high-quality content.
Utilize affiliate partnerships by creating review based content linking to products. If the user makes a purchase, the publisher will get a commission.
How can a publisher monetize ad block traffic?
Some companies are willing to pay for your ad block traffic like Logic, PageFair, and one good example is UpOnIt, who can aid in recovering lost revenue.
Monetizemore and UpOnIt partnered up to help our publishers monetize their ad block traffic by providing a sophisticated technology that can regain full control of the publisher's online ad business and give the ad blocking audience better user experience.
Their solution is unblockable by existing ad blockers. It can recover all ad placements that were pre-selected, which were taken down by ad blockers on mobile and desktop browsers. They also contribute to better user experience by accelerating page load times and reducing bandwidth consumption.
By adding a simple Javascript code to the website's header, it can automatically detect and measure users with ad blockers on both desktop and mobile. Once identified, it measures the effects of ad blocking on your website and provides real-time analytics.
They have a messaging module, allowing you to communicate with your adblocking audience and explain the reasons for recovering the ads. The UI and UX are fully customizable, including the rules for triggering the messages.
Summary
It is an ongoing concern of the publishers to protect their revenue from ad blockers. Publishers should focus on providing a good user experience for site visitors by avoiding the placement of intrusive ads, serving relevant and high-quality ads, and engaging content.
Do you want to get the most from your ad block traffic? Are you struggling to maintain a good user experience and ad revenue level? Let MonetizeMore help! We'll help you start taking back lost ad revenue due to ad blocking and optimize your ads and layouts so that users will have a great experience. Sign up to MonetizeMore today!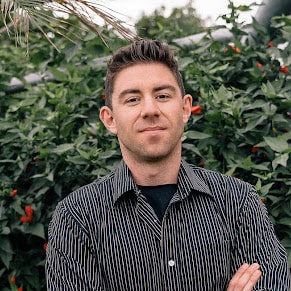 Kean Graham is the CEO and founder of MonetizeMore & a pioneer in the Adtech Industry. He is the resident expert in Ad Optimization, covering areas like Adsense Optimization,GAM Management, and third-party ad network partnerships. Kean believes in the supremacy of direct publisher deals and holistic optimization as keys to effective and consistent ad revenue increases.