This post was most recently updated on September 22nd, 2021
Blank impressions, blank ads or unfilled impressions are all interchangeable terms in Google Ad Manager. These occur when no ad is served in an ad unit after an auction in your ad server. These can be frustrating for many publishers as they're leaving money on the table without a good strategy in place. In this post, we'll take a closer look at blank impressions, what it means for publishers and how you can troubleshoot them when using Google Ad Manager (GAM).
Why are they bad?
Publishers generally want to monetize as many ad impressions as possible to maximize their ad revenue. Naturally, when publishers have unfilled ad impressions revenue decreases.
Although there are many reasons why blank ads can appear, some of the most common ones include not having enough advertiser demand, page loading issues, incorrect CPM floors and many more. It's an issue that needs to be resolved and fast!
How can I troubleshoot them?
Thankfully there are ways to troubleshoot and fix this issue. You'll need to start by first checking if you have any unfilled impressions and if so, to what extent.
Next, you'll need to fix the issue which can be anything from missing house line items in DFP/GAM, not having enough creatives uploaded, missing passbacks, too high CPM floors, etc.
We've written an extensive guide on fixing blank impressions that covers all the steps needed here: https://www.monetizemore.com/blog/unfilled-ad-impressions-troubleshooting
Conclusion
As a publisher, stay clear of blank impressions as much as possible. If you're still having issues with this and can't seem to figure it out, why not let the ad optimization experts help? Here at MonetizeMore we manage millions of ad impressions a month and can help you maximize your ad revenues.
Having issues with blank impressions and not sure where to start? Sign up for a Starter account at MonetizeMore today!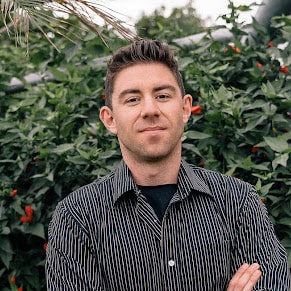 Kean Graham is the CEO and founder of MonetizeMore & a pioneer in the Adtech Industry. He is the resident expert in Ad Optimization, covering areas like Adsense Optimization,GAM Management, and third-party ad network partnerships. Kean believes in the supremacy of direct publisher deals and holistic optimization as keys to effective and consistent ad revenue increases.