This post was most recently updated on January 18th, 2023
Twitter has been in trouble for a while, and it's no secret that the platform is going to have to start bringing in actual cash soon. In fact, Twitter does have an answer for that: It's going to take up the pay-to-play monetization model to become more profitable.
Digital ad spending is expected to reach $335 billion globally this year, according to eMarketer. But Twitter accounts for only a small part of that revenue. Among the top three digital ad platforms, Google, Amazon, and Meta account for about 75% of global digital ad spending, while all other platforms account for 25%, and Twitter accounts for about 0.9%.
Twitter's ad forecast through 2024 has been cut by more than a third (39.1%), but this is still significantly higher than the 24% drop in total digital advertising over the same time period.
So what does this mean for the future of the platform? This article breaks down what we know about Twitter's plan to become a paid service (and what it might cost you).
Were advertisers cutting their ad spend on Twitter before Musk bought it?
Twitter's future under Elon Musk is…well, who knows what it will be? Perhaps even more advertising? Or maybe they'll sell us all out and sell our data to 3rd parties looking to capitalize on our information.
The fact is that the answer has nothing to do with Musk's intentions or his capabilities as an executive. The truth is the majority of these advertisers were cutting their Twitter ad spending before Musk took over.
He may have added another layer of uncertainty around whether or not advertisers will stick around going forward, but he just as easily could have brought confidence back into the company that was missing during past leadership.
The purge of the bot accounts on Twitter before the Paywall integration
If we're going to talk about Twitter's earnings under a paywall, we first have to talk about the platform's current situation.
With over 400 million total users, it's also one of the biggest social media platforms. But while its reach is great, Twitter has struggled with monetizing its audience.
Not all of these users are logging into their accounts daily, and many of them are not using it for the purpose of consuming news or information. But still, that's an enormous number of people who could potentially be willing to pay for content on the platform.
Twitter reached 238 million daily active users in Q2 2022, so that's 238 million accounts using the platform daily. Some of those accounts are bot or spam accounts that are used to promote tonne of schemes, pretend to be someone else, etc.
The number of active users on Twitter is important because it is they who will be paying the most attention to the tweets that are behind the paywall, but it's not as simple as just looking at how many total accounts there are. There are two main reasons why: inactive accounts and duplicate accounts. Each of these will make a huge difference in the number of users who will actually be seeing the tweets behind a paywall.
Duplicate Accounts: Some users may have more than one Twitter account, but these aren't really useful when counting active users because they aren't meant for different people. They are either for different purposes (personal vs business) or for different interests.
Inactive Accounts: This is really just a matter of counting the number of accounts that haven't tweeted in a while. The longer the time between tweets, the less likely it is that the account owner plans to continue using Twitter regularly, so these accounts may not even count towards the total number of users who would have access to paid content from Twitter. This can be quantified by looking at each account's last tweet date and then comparing it to its date of registration. If an account has never tweeted but was registered 5 years ago, it is likely an inactive account.
Fake Account Estimation
Twitter has stated that only around 5% of its accounts are spam accounts or bots after SEC requested former CEO Parag Agarwal for the actual number of bot accounts. It's important to understand that there is no exact figure because Twitter doesn't verify an account's authenticity before it goes live – and this includes those who want to use the platform for nefarious purposes.
It's also important to factor in how the account numbers will change after an inevitable purge. Scam accounts are notoriously easy to create and Twitter has been struggling to keep up with the number of new ones created every day.
Could these scammers afford to pay $8 a month to remain on Twitter though? Let's assume for now that none of them will pay for the blue check.
The fake accounts also need to be adjusted for, assuming they are all active on a daily basis (they probably aren't, but there's no way of knowing), which is 15-20 million accounts off these 250 million daily active users. After the purge, Twitter will be down to less than 220 million accounts.
Related Read: https://www.monetizemore.com/blog/elon-musk-twitter-deal-bots
How much would Twitter earn from a paywall under Musk's leadership? 
A lot—if he could get every single one of those accounts to pay $8 a month to stay on Twitter. The company would earn almost $21 billion in revenue, over four times what it made in 2021, without any advertising revenue through the paywall model. But, that's highly unlikely to happen.
It is estimated that Twitter will need almost $50 million to retain behind a paywall to replace ad revenue income.
In that case, Twitter would have an annual revenue of $4.8 billion if it charged $8 per month. Probabilities of this happening are probably slim.
Despite Twitter's popularity, there are a lot of other free platforms competing for users' attention in the marketplace.
Twitter's current video monetization programs
"Amplify Pre-Roll" and "Amplify Sponsorships" are Twitter's current video-monetization programs.
The first allows brands to insert their ads between users' streams of video content. The second gives brands the option to buy a sponsorship link that will display at the top of relevant user feeds. While these programs allow brands to reach users organically, they also give users an alternative by choosing to watch videos without the pre-roll or sponsorships.
Twitter's video ad business and user-generated content have seen steady growth. Currently, 50% of advertising done on Twitter is in video and they've made a significant investment in improving its video products and performance over the years.
In-stream video ads and website video cards are contributing to most of their ad revenue as well. Twitter is full of user-generated content, so brand safety is a big concern for many advertisers.
To combat this, Twitter uses machine learning with tools and protocols to create a safe environment for brands. They've also partnered with over 900 content providers consisting of quality brand-safe content for advertisers to utilize.
Through these partnerships, brands can choose which publishers and genres to associate with. Some of Twitter's latest partnerships include PGA, Fox Sport, Women's World Cup, and Buzzfeed.
Twitter boasts of having 2x the average ad recall, 40% sustained awareness and more accurate predictable ROI.
Twitter will soon be monetized in a way that may beat YouTube's monetization model, according to Elon Musk
When Elon Musk was asked how soon Twitter will roll out a monetization model for its content, he said an announcement would be coming 'for all forms of content on Twitter — it may beat YouTube's.
Twitter plans to surpass YouTube's current ad revenue distribution rate, in which creators receive 55% of total ad revenue. He also added that Twitter will soon introduce long-form text attachments to tweets which he said will eliminate absurd notepad screenshots.
Other than that, new features that are coming soon on the app will be longer-format videos, a reduced number of irrelevant ads, and priority ranking for quality content that will boost posts' rankings in replies, mentions, and search.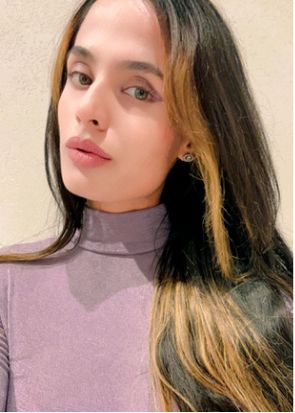 Meet Aleesha Jacob, the #1 B2B AdTech Content and SEO Marketer with over 7 years of experience in crafting data-driven content that fuels conversions for SAAS businesses. Having worked with SAAS companies and clients like BMW and Heineken, Aleesha brings a wealth of expertise. With her unmatched skills in creating compelling content, she helps businesses of all sizes drive more leads & maximize revenue.