This post was most recently updated on March 3rd, 2023
Looking for the best video ad networks that can increase your ad revenue?
Video ads help advertisers deliver creative storytelling and connect with audiences. It's no wonder why more advertisers are embracing video. Last year alone, revenue from video marketing reached over $27 billion.
Video as spend has already crossed over $50 billion as of 2022 and this will only go up. A report from AppNexus also indicated that programmatic video ad spend by device had a 58% mobile and 42% desktop split indicating that more video is consumed on mobile devices,
The fact is, video content and ads aren't going away anytime soon. Why not cash in on the trend by adding video ads to your ad stack in 2023?
With video, you can tap into an additional source of income, more advertiser demand, and provide users with ads in a format they engage with.
Let's take a look at some of the best video ad networks for 2023.
Best Video Ad Formats Publishers need to try out ASAP!
Are you using these ad formats to make money from video advertising? If not, you need to try these ad formats out now:
Skippable and Non-Skippable Ad Formats
Skippable and non-skippable ads are two video ad formats for the digital content. The skippable ads are generally considered more effective as they allow users to skip through the ads and continue enjoying the content.
Moreover, these kinds of in-stream video ads are very engaging with audiences as they get a sense of control over them.
On the other hand, the non-skippable ads are those that don't provide an option to skip for the viewers. Non-skippable ads tend to be more annoying but it depends if it is relevant to the viewer's buying interests.
Rewarded Video Ad Formats
Rewarded video ads—ads that offer a reward for watching them—are not the most common form of ad on mobile games, but they are becoming more and more popular. They work by rewarding the player with a premium currency, coins or lives when they watch a video ad. These ads provide a better user experience for the user, as well as a higher completion and engagement rate for the advertiser.
Pre-Roll Video Bumper Ads
When you want to get the attention of an audience that is known for having a shorter attention span than the average audience, you may want to consider pre-roll video bumper ads. These 6-second videos are non-skippable, meaning your potential audience has no choice but to watch the ad before they can watch the video they were trying to.
Playable Ads
There are many advertising formats; however, the most effective ones are those that make the user feel involved and make them want to try out the advertised service. The Playable ad format is doing just that. It allows users to actually play a game or use an app before they install it.
The Playable ad format helps brands reach more people by turning their apps into fun little games and by making their app features more approachable by allowing users to try them out firsthand before installing them.
Best video ad networks for 2023
1. Primis
Primis is a video ad unit that offers video ad network capabilities. They deliver engaging video ads to users at the right time and the best ad locations to maximize RPMs and user experience. Their native ad unit does it all and is fully customizable to fit within your website.
Their video discovery engine uses contextual targeting, AI and audience targeting to utilize their video library and deliver the most relevant video ads possible for every user session.
By utilizing video ads through Primis you can deliver users with an alternative ad format that they love and earn high ad revenues!
Click here to sign up for Primis.
2. Smart ad server
With Smart Ad Server publishers run video ads through a unified ad stack and manage them through the same platform they run display ads. With their in-stream and out-stream video ad units, complexities of running video across multiple screen sizes are removed.
Since it runs on a unified platform, all demand sources can compete against each other, even video and display ads, to maximize yield for publishers.
Smart ad server also offers video formats for all screen sizes across desktop, mobile, and mobile apps.
Find out more about Smart Ad Server here.
3. Xandr (Previously AppNexus)
Xandr, is a leading AdTech company offering a wide range of publisher solutions. The Xandr publisher suite is an all-encompassing platform that provides publishers SSP, Analytics, AdServer technology, and more.
Through Xandr, publishers can access one of the industry's top ad exchanges, with more than 10 million daily impressions, to monetize their content and maximize returns for each impression.
Xandr offers in-stream, out-stream, and in-banner video ads for publishers focusing on video advertising.
Find out more about Xandr here.
4. OpenX
OpenX offers premium and high-quality video demand to publishers with one of the world's fastest growing video marketplaces. Get access to global demand with media buyers in over 200 countries, often spending 4x the average media spend and 45+ video first DSPs with over 2 billion daily bids.
Publishers can scale operations regarding ad formats, selling models and integration as well as access innovative ad formats on desktop, mobile and in-app environments. OpenX integrates seamlessly with most ad servers, video players and header bidding.
You can also integrate the OpenX prebid adapter to increase demand within video header bidding.
Click here to find out more about OpenX here.
5. PubMatic
PubMatic helps publishers offer an amazing experience to users while monetizing their content with video ads and maximizing their ad revenue. Publishers can access direct and programmatic demand powered by
Prebid-bidding for video. With PubMatic's unified platform, video bidding takes place across multiple screens, further maximizing yield.
Publishers can use private marketplaces to access high-value video ads and employ strategies across different ad formats via private marketplaces.
Click here for more information about PubMatic.
6. Teads TV
The Teads TV video ad network works with more than 65% of the global comScore 300 publishers which include the likes of CNN, Bloomberg, The Economist, ESPN and more. They offer a range of custom video ads that deliver innovative and interactive ad experiences to users.
Through ad technology and artificial intelligence, they ensure that publishers earn the maximum revenue and that ads are safe for their brands. Their SSP helps publishers with yield management, unified auctions, quality safeguards, and centralized reporting.
They provide a range of InRead video ad formats that make viewing video ads pleasant and offer a fantastic user experience.
Click here to find out more about Teads.tv
7. Google AdX
With Google AdX, publishers can earn the best CPMs & access the largest video ad inventories and exchanges worldwide. You can use Google AdX to run display ads, video ads, mobile app promotions and syndicated search ads.
It gives you access to CPMs that are comparatively higher than other video ad networks and gives you the opportunity to work with top brands like Coca-Cola and McDonald's. The only catch is that you have to meet the qualifications of being an eminent publisher. However, getting admittance into this exclusive club with our help is not hard.
Secure over 50% increase in ad revenue with Google Ad Exchange today!
8. Magnite (Formerly Rubicon Project)
Magnite is a merger between Telaria and Rubicon Project. Their goal is to help publishers maximize the value of their video inventory.
They offer publishers a curated programmatic video advertising marketplace with access to a global demand of over 1 billion ad requests daily. Whether you serve a mobile audience, desktop, or both, Rubicon Project's ad network can deliver high-impact video ads on every device.
Connect to premium advertisers and leading brands that deliver the type of video ads your users would be interested in viewing.
They've also enabled video header bidding, which can help you increase competition and drive the most revenue from each impression.
Click here to find out more about Magnite here.
9. Fyber
The Fyber video ad monetization platform is designed as a programmatic and data-driven platform that unlocks the real value of a publisher's audience. Fyber's video platform offers publishers a unified control center to gain audience insights, control ad inventory, optimize ad revenue and more.
With Fyber the focus is on mobile-first video formats, including VPAID for mobile. Different ad units include square, banner, interstitial, landscape, and vertical.
Fyber's video monetization platform is designed to house everything a publisher needs. You can even run A/B tests on your ads.
Click here to find out more about Fyber.
10. Unruly Media
Unruly assists publishers in maximizing their ad revenues with a range of user-friendly video ad formats and access to global premium brands. Through Unruly, you'll get access to every significant trading desk and DSP and 95% of the top brands listed in the AdAge 100.
Publishers don't need video content to monetize with video ads as most ad units are displayed within the content. However, for those that have video content, they do offer in-stream ad types as well.
Onboarding with Unruly is simple with an on-tag solution, reader-friendly ad formats (follows LEAN standards), dedicated account management, and more. Unruly Media is a part of Tremor International Ltd now.
Click here to find out more about Unruly
11. Verizon Media (Formerly known as Oath)
Verizon Media which is formerly known as Oath provides a wide range of services to both publishers and advertisers. Regarding their video solution, they help publishers get the most out of their ad inventory with their range of integrated tools.
This includes demand forecasting, yield optimization, performance insights, speed improvements, and a simplified video ad sales process. Using their video ad server, you'll get access to programmatic demand from Verizon Media's open exchange as well as other demand partners.
Click here to find out more about Verizon Media
12. AdMedia
AdMedia is a programmatic video ad network that lets you monetize third-party videos with tonnes of video ads to choose from. AdMedia does not sell inventory on open exchanges and keeps all of the transactions within its platform, unlike other programmatic video advertising platforms.
They serve relevant video ads with advanced contextual targeting & publishers even get a buffet of their partner's videos to choose from along with the AdMedia library. They come with a customizable video player for ad serving.
AdMedia guarantees a brand-safe video advertising ecosystem & comes with an ad exchange as well. With their ad exchanges, publishers get to sell their ad inventory at premium prices through direct deals.
AdMedia's supported ad formats include:
Rich Media Ads
Instream Video Ads & Outstream Video Ads
In-App Video Ads
Native Video Ads
Learn more about AdMedia here.
13. AerServ (Now InMobi)
AerServ, part of InMobi, focuses on in-app and mobile advertising. Their mobile video ad network helps app publishers monetize their content with some of the most innovative technology and best-performing video ad units.
Through their proprietary technology, they've served over 51 million video ads to date.
This video ad network enables publishers to serve high-quality video ads through the use of their ad servers, SDKs, caching, and other technologies. The results are crisp and quick loading video ads which tend to produce higher ad earnings for publishers.
They offer a wide range of video ad units such as interstitial, rewarded, native, and pre-roll video ads. You can also get access to unique ad formats including mobile VPAID, vertical video, and ad pods which can result in much higher CPMs for publishers.
14. Viewdeos
Viewdeos is a digital video advertising platform that has banded together 300+ publishers globally since 2015. Publishers can expect excellent service & on-time payments from Viewdeos, thanks to its high-quality format and tested ad units. In terms of quality ads, Viewdeos' algorithms are designed to provide outstanding results.
Viewdeos' monetizable video stock model works on mobile, laptop, and desktop to generate more revenue than other video ad Networks. Their integration is instant by simply grabbing a code with non-intrusive video ad formats & a great support team.
Payment Frequency: Net 30
Minimum Payout: No minimum payouts with PayPal
Publisher Pageviews Requirements: 2 million pageviews per month.
15. Chocolate Platform
Chocolate Platform is another fast-growing video ad network for mobile publishers mainly serving mobile app developers, and CTV providers. Publishers can choose this platform if they are looking to target mobile users and grow their mobile user traffic. Over 90 percent of the demand bids are on mobile apps while 10% are on the mobile web. Publishers who are looking to scale their app monetization can go for Chocolate Platform.
Niche: Video advertising solutions for desktop, mobile, and connected TV (CTV) ads.
Over 14 Billion video ad auctions per month.
35+ Premium Demand Partners
3500+ Premium app & web properties.
16. Select Media
If you're a publisher looking to monetize your mobile traffic and video ads, look no further than Select Media.
If you're a publisher looking to monetize your mobile traffic and video ads, look no further than Select Media. This premium advertising network contains a rich assortment of ad formats, with out-stream video technology that is sure to entice advertisers.
They've also got a variety of ad formats that you can try out like in-content, overlay, playables etc so that you can see what works best for your site or app where different things might be more or less appropriate.
17. SpotX
SpotX is one of the first video ad networks to be created, and it's still going strong today.
The platform is known for its high-quality ad inventory. It is an ideal solution to monetize your video content in a way that appeals to advertisers. It allows a billion plus monthly ads and works with thousands of publishers.
You have access to a large family of variable ad formats and peak benefits like bid-activity reporting and dynamic floors. etc.
18. SpringServe
Best known for being a CTV ad network, SpringServe is one of the most premium video ad networks.
With their ad server experience and ability to understand the channels you're advertising on, they can deliver higher performance for you by utilizing their rich targeting options, GDPR compliance macros, and video header heading.
With all these features rolled into a single network that can also be accessed across CTV, desktop, and mobile devices, you're guaranteed to find the right fit for your business needs.
Best Video Ad Networks: Key Takeaways
Video ad networks can be an effective and efficient way for publishers and advertisers to connect. In addition to helping publishers place ads, these networks can offer a range of tools for developing, running, and reporting on video ad campaigns.
On average, video CPM rates tend to be higher than display ads and between $9-$20. With such high potential ad earnings, one would be almost crazy not to at least test video ads on your site.
However, managing multiple video ad networks can be challenging. Each site has a different story regarding best-performing ad networks, ad types, and layouts. Customization is key! An ad optimization expert can help you get the most from your inventory.
To get a customized list of video ad networks for your site and vertical, sign up for a Professional account at MonetizeMore today!
---
FAQ
How do I get video ads on my website?
Start by joining a video ad network. If you're starting out, you can use AdSense. They have a pool of advertisers and are preferred by mid and small site publishers. Otherwise, you can take a look at our list of best video ad networks for additional and more advanced options. Next, you should add the video tag inside your video player on your site and start earning ad revenue!
How much can I earn from video ads?
Videos ad RPMs on websites tend to be generally higher than display ad RPMs. On average, video ad RPMs range from $9 - $20 per 1000 impressions for US locations. However, the rates are dependent on the geographical location where the traffic/ad requests are coming from.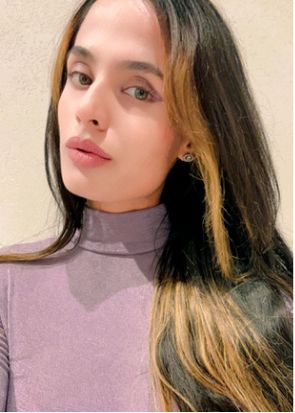 With over seven years at the forefront of programmatic advertising, Aleesha is a renowned Ad-Tech expert, blending innovative strategies with cutting-edge technology. Her insights have reshaped programmatic advertising, leading to groundbreaking campaigns and 10X ROI increases for publishers and global brands. She believes in setting new standards in dynamic ad targeting and optimization.