This post was most recently updated on January 18th, 2023
Mobile Banner Ads have existed since the genesis of digital marketing, & when executed correctly, they can continue to play a major role in programmatic advertising.
Banner Ads are fairly easy & quick to set up. They have a higher viewability depending on how they are positioned on the page.
What are mobile banner ads?
Mobile banner ads are static/animated ad units that are promoted at the top or bottom of the display screen. They are generally displayed at the top or bottom of the mobile screen for the duration of the user session.
Most mobile phones are covered with full-screen banners when in-app advertising is enabled. They have been engaging, trending & relevant for the past few years.
Though, at times these ads are irrelevant or of poor quality to the targeted niche audience & intrusive.
Banner ads are a useful way for publishers to build awareness of your brand, specifically when the best practices are followed.
After a certain amount of time, banner ad units can be set up to refresh on auto-pilot.
This blog post will guide you on how to build, scale & serve mobile banner ads for app publishers. We will also analyze the key design traits of mobile banner ads, tech features, & marketing tactics here.
Furthermore, we will discuss media buying & how the evolution of a creative management platform, or CMP, can be utilized in the evolution of mobile campaign production.
Bye Bye Bad Ads!
In association with this, digital advertising needs to be less annoying or intrusive for users so as not to interfere with their mobile UX journey.
Previously they were tagged as bad ads by IAB & Google.
Furthermore, iOS with its' SkAdNetwork updates to its ad network and mobile operating systems have penalized 'bad mobile ads.'
Let's get to the main point here: where does this leave the nice mobile banner ads?
Is Banner Blindness even a real thing?
Developing mobile marketing campaigns should be at the forefront of the digital marketing strategies of publishers as mobile advertising overtakes in-app purchases as the primary source of revenue for publishers.
While brand safety awareness has grown and consumers have become more demanding in terms of display advertising, boring, static banner ads no longer work for mobile ad campaigns.
Standard banner ads are known to cause banner blindness, a condition in which users consciously or subconsciously ignore advertisements presented to them in banner ads.
You can overcome banner blindness once you start keeping up with the best practices & building ad campaigns that deliver a strong ROI.
Mobile Banner Ad Sizes
Publishers have a tonne of options to choose from when it comes to mobile banner ad sizes:
Standard Banner 320 X 50: This banner size is mostly used by app developers. You will see this at the top or bottom of app content in live-streaming apps and gaming apps.
300 X 250 Mid Rectangular Banner: These banners usually show up in the middle of the app or mobile page. With the 300 X 250 size, you can include more data to highlight the main specifications of the service or product that's being promoted.
320 X 90 Large Banner: These mobile banners are somewhat thicker than the 320 X 50 standard banner size. The large banner size works well with video banners or gif banners as they have more space to stream such content.
Smart Banners: Smart Banners serve ads in the appropriate size after detecting the width, height, and orientation of the mobile device or tablet.
The following Ad height and screen height are implemented with Smart Banners:
Perfecting the Copy
People who work in digital publishing will have heard the term 'copy is king', which is true, but quantity does not always equate to quality when it comes to mobile ad campaigns.
For those working on an industry-specific branding campaign, brand advertisers may fall into the trap of filling their ads with too much copy on mobile screens when they're used to creating banner ads for desktop screens.
Our suggestions are to keep the copy of your mobile banner ad to the point with a straightforward & clear CTA (call to action).
Consider the following when designing mobile banner ads:
Keep typefaces to the minimum to keep your ad visually appealing and as streamlined as possible.
Standardize your messaging & typefaces across all banner ad campaigns.
Make sure that the copy stands out aesthetically from the background.
The Call to Action (CTA) is one of the most crucial and important elements of the copy when it comes to banner ads. Keep it short, sweet & to the point.
The CTA needs to deliver the exact message so that you can entice and engage your audience.
Banner Ad CTA Best Practices
You need to ensure that your call to action buttons are AMP friendly and clickable enough (size-wise).
Ensure maximum visibility by playing around with the mapping of your CTA Button.
Never duplicate the banner message in your CTA.
Using HTML5 Tools
When it comes to mobile banner ads, past stats show that more than 50% of consumers are fine with seeing ads if they are not annoying.
As a publisher, you need to be making the most of HTML5 tools to design the best mobile ad campaigns for in-app advertising.
With HTML5 technology, you get a compact environment for designing mobile banner ads with rich media, using figures or impressions to build banner ads.
You also get to access features like video, geographic location & AMP CTA.
Short-duration ads that are animated have a higher loop length and bring better ROI for mobile-savvy audiences.
IAB recommends going for HTML5 tools that cover the following specs :
Delivering banner ads that are optimized and visually pleasing for mobile platforms.
Supporting videos, gifs, animations & other rich media elements.
Supporting web standards like IAB MRAID.
Generating universal tags to enable cross-platform delivery.
Being able to import animations & customized HTML from other tools.
Building ads without the need for manual coding.
Spice up Banner Ads with Videos & Media
The effective use of video and animations on mobile devices is just as high as it is on desktop screens, but they are still broadly under-utilized on mobile banners.
Why add rich media to banner ads?
Adding rich media helps in creating an interactive experience for your users.
Banner ads including mobile video ads, gifs, or animated native ads have worked extremely well in driving user engagement & growing brand awareness.
Videos can act as aesthetically pleasing backgrounds considering you want to use them to out-stream or like HTML5 animations.
Publishers who have used videos in their banner ads have never been disappointed with their choice.
Creating Dynamic Creatives that Thrive
The best dynamic creatives come from mobile banner ads.
While updating data you can update particular design elements by adding a real-time data feed to your mobile banner ads.
Dynamic creatives are super fast and can be executed every 15-20 seconds.
Furthermore, these types of mobile banner ads work extremely well for fashion, e-commerce, and athletics brands.

Our Suggestions:
Your mobile banner ads need to stay up-to-date and relevant.
This works best if you are dealing in cryptocurrency or stock exchange, merch, and product inventory.
You can increase your CTRs (click-through rates) and your relevance by attaching a data feed to your banners.
Should I add Geo-Location?
Geo-location-based advertising and mobile marketing go hand in hand.
Based on the viewer's location you can reach out to users by targeting them with your message based on their location.
For example, apps like Uber Eats and Door Dash are killing it targeting viewers based in their vicinity.
What we recommend:
Combine mobile data with other data platforms
Customize your creatives and make them stand out
Use Dynamic Creative Optimization (DCO) & design hyper-relevant ad campaigns
Ensure that your mobile campaigns are optimizable & contextual in real-time
Using Creative Management Platforms to set up Mobile Campaigns
If you have access to a CMP aka creative management platform, producing the best mobile banner ads will be a cakewalk!
CMPs are technically every app developer's secret weapon helping you take total control of dynamic ad creatives, in-house collabs, and mass production.
Its hidden ad optimizations enable in-house teams to save time and eliminate repetitive coding, giving designers more time to focus on creative aspects of mobile banner ads.
Always keep optimizing your mobile campaigns to excel!
Related Read: https://www.monetizemore.com/blog/how-optimize-cmp-gdpr-compliance-higher-ad-revenues/
Split Testing & Real-time Optimization
Gone are the days of building low-quality, underperforming mobile banner ads.
With real-time banner insights and updates, CMPs make split testing a workable aspect of banner ad designing.
You can customize your CTA's, message, and themes depending on the elements you choose!
Changes can be made to all your campaigns instantly with real-time banner optimization.
Unleash dynamic creative optimization for your mobile by combining CMPs with DSPs.
So what do I do now?
Planning and building mobile banner ads should not be a painstaking task.
If you follow everything we have mentioned above and have the right technology like HTML5 and CMPs, seamless control of your mobile banner ads will be an easy win!
Additionally, with more and more publishers now working in-house, now is the time to see how you can build and scale your banners effortlessly.
By optimizing your mobile banner ads in real-time and acting on insights on a daily basis- mastering mobile banner ads is fast and easy.
Start launching the best mobile ad types and experience how they increase your ad revenue with MonetizeMore today!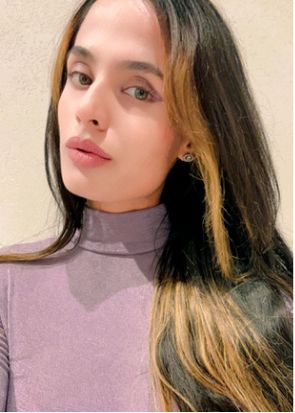 Meet Aleesha Jacob, the #1 B2B AdTech Content and SEO Marketer with over 7 years of experience in crafting data-driven content that fuels conversions for SAAS businesses. Having worked with SAAS companies and clients like BMW and Heineken, Aleesha brings a wealth of expertise. With her unmatched skills in creating compelling content, she helps businesses of all sizes drive more leads & maximize revenue.