This post was most recently updated on January 18th, 2023
What are Rewarded Video Ads?
Rewarded ads are advertisements that reward users for watching or clicking ads within a game or app in exchange for an in-game reward, such as more lives or more in-game currency (stars, coins, hearts, etc).
Publishers can serve rewarded ads either directly or through Google Ad Manager, Ad Exchange, the Google Mobile Ads SDK, or mediation networks.
How Rewarded Video Ads Work?
Rewarded video ads are pretty self-explanatory. You're watching a game, and an ad comes on asking if you'd like to watch a video to gain coins or extra lives or something. You accept the offer and then watch an ad. After the ad is done, you'll get your rewards for watching it. It's pretty simple!
Here's an outline on the whole process:
When a user watches a video advertisement, they are rewarded. In this request, non-intrusive messaging is presented during gameplay breaks.
As soon as the user clicks the icon, an overlay appears over the game content and plays the advertisement.
In the end, the player gets the reward after watching the video ad.
Rewarded video ads aren't just about making users happy, though—they're also about making money for developers and advertisers. And it seems like everyone wins: users are happy from getting the reward, the developer gets paid for both installs and in-game purchases, and the advertiser drives more downloads by offering free virtual currency as a reward.
Should I use rewarded ads in my app?
You should definitely consider it. Research has shown that users respond when physically offered something for viewing ads; instead of an annoying intrusion that can lead to frustration, rewarded ads will even be sought out by users who wish to continue playing or advance further.
In addition, rewarded ads can even increase user retention and user engagement; offering a daily ad-based reward for example might encourage the user to visit the app more often.
Think carefully about where the ad might be best placed.
Lots of apps offer a number of lives then offer an ad-based reward for one extra life; the user has a higher chance of watching the ad as the reward is immediate and fits in well with the gameplay structure.
By using this method you are monetizing users who don't pay for anything in-game but instead of them using the app despite the ads, they might now use the app because of the ads. Engagement is also high as the user actively waits for the ad to finish.
Rewarded Video Ads Revenue:
In order to ensure a smooth ad monetization journey, an essential metric to track for rewarded video ads is eCMPs (effective cost per mile).
eCPMs will differ depending on the demographic location where you are displaying your ads. It also depends on the operating mobile platform and ad network.
Rewarded video ads have very high click-through rates and customer retention rates. This is the main reason why rewarded video ads can usually drive higher ad revenue than any other ad format.
Rewarded Advertising eCPMs | Global Stats
eCPMs are generally higher on iOS than Android, and the United States has always been the highest selling market for a decade.
iOS eCPMs for rewarded video ads ranges from $9 in Asia to almost $17 in the United States.
Android eCPMs range from $7 to almost $11 in the United States for rewarded ads.
Let's take a look at ad network rankings on iOS:
Facebook's eCPMs: $33
BidMachine's eCPMs: $17
Google AdMob's eCPMs: $15.2
What about ad network rankings on Android?
Google AdMob eCPMs value: $13.5
Facebook eCPM value: $22.7
BidMachine eCPM value: $13.6
There's a 0.5% decrease in eCPM's on iOS compared to 2020's eCPM trends statistics.
Whereas on Android, eCPMs took a hit during the pandemic decreasing by 20% compared to the last two years.
Are rewarded video ads just for gaming apps?
Absolutely not, even if at first they probably would seem so. Other app types such as media apps can offer a rewarded ad for credits in-game to download music, read articles, and so on.
Messaging and dating apps can offer rewarded ads towards extra emojis, prioritized messages in inboxes, and so on.
Other apps with 'premium' features can offer rewarded ads to give users a taste of the full capability of the app that might even encourage them to upgrade.
Does the app I am downloading have rewarded ads?
Most games and even non-game apps such as fitness apps, media apps, and other training apps, especially those with no subscription fee, will contain rewarded ads.
This is especially true of any app where progress is encouraged or expected, for example proceeding through levels, increasing in-game currency, upgrading characters, etc.
Both the App Store and the Play Store have warnings on the main app page to indicate that the app has ads (though they don't currently have an indicator for rewarded vs non-rewarded).
Best Practices for Rewarded Video Ads:
Using Ad Filters: Depending on your app's niche, you may want to adjust or optimize your ad filter settings to display targeted video ads to audiences that actually engage and are likely to convert from your app's niche.
Optimizing Ad networks with AdMob mediation: AdMob Mediation lets you mediate ads from 3rd party advertising networks and the ones serving in-app rewarded video ads. Make use of the Ad Network Optimization (ANO) feature.
It will automatically optimize your mediation stack based on the last eCPM to get the highest-paying advertising network to be serving ads first.
Going for the right placement: Do an app user-data analysis and find out the appropriate timings to display your video ads.
For Instance: After a user completes a certain level in a game or during the end of a live stream. The main goal is to ensure that the user experience is not disrupted.
Rewarded Video Ads: Game Monetization Potential
Rewarded video ads are a great way for game developers and publishers to earn revenue from their games.
But what kind of opportunity is it really? Is it a golden goose or an overblown myth?
To get more specific, how much can you actually earn? Well, the answer depends on a number of factors: the type of game, the number of players, the country where the game is being played, total audience size, device, software, and specific information about your audience—interests, behaviors, and background. There are many different variables.
But one thing we know is that we're able to serve 4x the CPMs through rewarded video ads than we would through traditional video ads. So if you're looking for a new way to make money from your game, consider rewarding video ads!
The Most Popular Reward Types 
In order for an in-game video ad to be effective, it has to be something that is of true value to the player. After all, players are already playing the game and presumably enjoying themselves already, so the reward for viewing an ad has to be something truly special. Here are four possible rewards that would have a meaningful impact on gameplay:
1. RESURRECTION (Extra lives to continue your gameplay)
It can be frustrating to lose progress or have to start over from the beginning just moments before you were about to beat the game, but having a resurrection option would allow players to continue right where they left off instead of replaying levels. This prevents them from losing potential rewards for their efforts and the extra challenge of having to do things perfectly without practicing it.
2. In-game money (currency and rewards)
As players progress through a level, they often earn rewards by accomplishing certain tasks or reaching certain milestones. These could be things like new powers or better weapons that give them an advantage in completing future levels, but some players will miss out on these rewards if they don't play for a long duration.
3. LEVEL UP EASILY
Users can be given the option of paying to jump ahead in the game or switch between levels. This is most effective in games where the user has many options for advancement. An example is Super Mario Bros., where users could pay to switch between worlds or continue at any level.
4. IMPROVED EXPERIENCE 
In this type of reward, users can pay for exclusive features that enhance their gaming experiences such as having more lives, faster character speed, extra weapons/ammo, or additional items to purchase/sell.
Rewarded video ads optimize the value of in-app video ads, providing an option that drives higher ad completion rates at scale. Programmatic integration further improves insight into inventory delivery, ad performance, and campaign optimization.
MonetizeMore's Rewarded Video Ads
MonetizeMore's rewarded video ad units offer a unique combination of features, benefits, and incentives that make them a highly effective tool for game publishers.
Reward size: MonetizeMore's rewarded video ad units are designed to encourage the right kind of user behavior while minimizing any disruptive impact on the gaming experience. This is done by offering rewards that are neither too small nor too large. These units have been designed with ease of use in mind; it's simple for both brands and their customers to navigate the platform, find great content, and enjoy the results.
Right incentives: MonetizeMore's rewarded video ad units offer the user an incentive for taking part in its advertising solution, rather than forcing them into it. Users get an equal opportunity to earn rewards every time they engage with an ad unit and also have an option to watch an ad without receiving a reward if they wish—a win-win situation for all parties involved.
Advanced Reporting: MonetizeMore's suite of advanced reporting tools puts the most relevant metrics right at your fingertips, giving you the data you need to make informed decisions about optimizing your content and placements.
Real-Time Metrics: Track statistics in real-time as the campaign is running, including total impressions and revenue earned. This allows you to monitor whether your ad placement is heading in the right direction or if adjustments need to be made along the way.
Ready to start earning more from Rewarded Video Ads?
Rewarded video ads, the new hotness in mobile advertising, are the next step up from interstitial ads. They offer you a reward for watching a short video ad—which is usually an extra life (or power-up or extra move) but could be other things like in-app currency.
With these ads, RPMs and ad revenue increase without turning off players or disrupting their gameplay.
Ready to blow up with MonetizeMore's rewarded video ads for your game? Get Started here!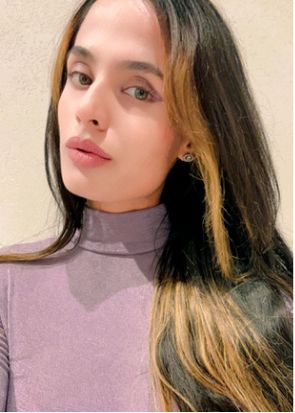 With over seven years at the forefront of programmatic advertising, Aleesha is a renowned Ad-Tech expert, blending innovative strategies with cutting-edge technology. Her insights have reshaped programmatic advertising, leading to groundbreaking campaigns and 10X ROI increases for publishers and global brands. She believes in setting new standards in dynamic ad targeting and optimization.