This post was most recently updated on September 19th, 2023
When you have taken so much time and effort to perfect your app and offer a rich user experience; you may be wondering how you can make solid revenue from it.
So, what is Mobile App Monetization? It's when you find opportunities to earn revenue from your app users. Whatever app monetization strategy you'll implement, the end goal for publishers and developers is to generate app revenue.
A profitable mobile app monetization strategy in 2023 is vital to get some good returns out of your app.
Picking the right plan isn't easy when there are a billion ways to monetize apps online.
In this full-length post, we'll break down ways to monetize an app, trends, pros, and cons of each monetization model, hybrid monetization, and how to replicate the winning monetization app strategy and get the revenue rollin'.
​​
Why do you need app monetization?
The app revenue model needs to be tweaked to account for the free app install offers.
Developers should brainstorm more on finding ways to incentivize their app business model.
Firstly, make sure your app can generate:
Recurring Revenue: Your app has the scope to increase the lifetime value of each user
Smooth User-Experience: Looking into user app experience is the key to building up revenue.
Current App Monetization Statistics (It's a $120 billion market to tap into!)
Most Popular app revenue models?
Subscription Model: 57% of apps use the subscription model
Freemium Model: 53% of apps use the freemium model with in-app purchases
In-app Advertising: More than a quarter of these apps use some type of in-app advertising.
The biggest bottleneck for mobile brands is ensuring non-intrusive content on their apps as it affects the user experience.
Best In-app ad formats till date:
Widely used: Playable Ads
Most Engaging: Rewarded Video Ads
How much does user experience matter?
User Experience and satisfaction are vital to a profitable mobile app monetization strategy.
Monetization in some cases can impede user experience. Who wants that?
App-Monetization revenue goes hand in hand with the no. of active users. Hence, it's crucial for developers to prioritize the user experience in their strategy.
Rating the Best Mobile App Monetization Models:
In-App Advertising: ⭐️ ⭐️ ⭐️ ⭐️ ⭐️
Freemium Models:  ⭐️ ⭐️ ⭐️ ⭐️ ⭐️
Subscription Models: ⭐️ ⭐️ ⭐️ ⭐️ ⭐️
Incentivized Advertising: ⭐️ ⭐️ ⭐️
Native Ads: ⭐️ ⭐️ ⭐️
Paid Apps: ⭐️ ⭐️ ⭐️
What's depreciating?
pay per download
revenue per user with more apps getting into advertising
App ads are in demand with global mobile app monetization hitting $190 billion, Advertising is still the most relevant monetization strategy. With Netflix and Spotify paving the way for subscription-based models; app developers have finally realized that lifetime value is greater than One-Time pay.
Mobile App Monetization Platforms based on Efficiency & Revenue
Now, let's get into what you've been waiting for!
When there are a zillion ways of generating revenue from your app it is hard to focus on one approach only.
How to Monetize Mobile Apps?
Acquaint yourself with the below methods. We have included the best app categories for a smooth monetization process.
In-app Advertising | Monetizing apps with or without ads
All the apps that you use on a daily basis would not be relevant without in-app advertising and ad networks.
With the benefit to avoid paying up-front, apps using in-app advertising are able to successfully attract a decent to large enough user base and collect all the user data they need for detailed ad targeting.
Since 2015, in-app ads have been performing 10x better than conventional banner ads, with 153% better CTR's.
For in-app ads, user experience is the biggest priority regardless of the mobile app monetization strategy you choose. The secret sauce everyone wants to know is how to boost the revenue from in-app ads without being too intrusive.
In-App Ads Example: Instagram
In-app Ads perform extremely well on Instagram and seem to blend in with the ongoing news feed. With over 3 million businesses using newsfeed ads, promoted reels, and stories to grow and reach new people daily; Instagram's global mobile ad revenue is about $34 billion right now.
As there are options to go deep into the detailed audience targeting aspects, the engagement rate is pretty decent. Instagram ads convert better than display ads as of now :
Conversion Rate for Instagram Ads: 1.08%
Conversion Rate for Display Ads: 0.07%
Banner Ads
Banner ads were the OG app ads. It was trending before freemium and subscription models were popular. Banner ads were negatively affecting UX, which made many users annoyed and pay more to stops seeing banner ads. They are barely visible on the phone screen; this is why the CPMs (cost per impressions) were bad.
Interstitial Ads
Interstitial ads are the full-screen ads shown to the user. An app that kills it in interstitial ads is Snapchat. To get the most engagement and conversions out of interstitial ads you need to dig into your app audience data.
The ideal time to show an interstitial ad is between the user flow or at the end of a flow.
Native Ads
Native ads are the ads that seamlessly integrate into the app. Instagram and Twitter are full of native ads where the feed has ads that look just like another post.
They don't affect the UX when applied properly and have a high engagement rate because they blend in well with the other posts.
Affiliate Ads
Affiliate ads aka referral ads entail apps to produce commissions from other services, products, or apps by advertising or promoting them through your app.
Affiliate ads work well if they trust the source or influencer who is promoting them. The key is to link the ad to appear at suitable points in the UX.
Reward Ads
Users are offered loyalty points or rewards for engaging with content in reward ads. Works well for gaming apps or video apps where users consume content for a long time.
For Example: In a gaming app, coins or more lives are offered when you watch a short advert.
For this to work, you have to get the ad and the reward right. Try and keep the content relevant to your user base. Make sure the reward is delivered at the right moment and is valuable for the user.
In-App Purchases
In-app purchases are another app revenue stream, generating more than $50 billion as per Q1 2022 stats. Users can purchase services, content, upgrade boosters, etc within the app. The more value you can provide from your app; the more revenue you can make from it.
Focus on these tips if you are planning to integrate in-app purchases:
If your app is free at the time of the install; do include in-app purchase details in the description
Offer limited edition discounts
Send customized push notifications to users about available in-app purchases that match their search history.
The best example of In-App Purchases is the Sims video game. The gaming app monetized its 8 figure active user base by offering in-app purchases of coins and treasures that help them go to the next level.
Premium Model
Planning to charge for your app? Quick profits and upfront revenue earned with each install are captivating reasons to go for the premium model. People are more likely to invest time in what they've paid for. Paid apps see more loyalty and engagement compared to other app business models.
However, it comes with its limitations:
Less than a quarter of paid apps are downloaded more than 100 times
0.2% of paid apps are downloaded more than 10,000 times.
If you are planning to go for the premium model, ensure the following:
Competitor app business model analysis
Why your users will download your paid app over a free app
Market your app's value the right way
Try getting reviews from early users
Have a stellar description
Comprehensive feature set and smooth UI.
For instance: Facetune is a premium app business model which comes in the top 10 rankings in the selfie editing apps. It is strategically priced at $8 to drive higher conversions.
Sponsorships and Partnerships
Sponsorships are all about collaborating with advertisers who will offer loyalty points and rewards to your users after they go through certain in-app actions. Whereas, partnerships with another app entails a mutually beneficial relationship that helps both sides get more users,
It works well if your user base is big enough so that brands can target your user base and pay you a sum for their awareness campaigns on your app.
For Example– Starbucks and Spotify co-branding campaign building a music ecosystem offering Spotify artists access to Starbucks customers while Starbucks gets access to Spotify's wide-ranging discography.
For both Starbucks and Spotify, it meant highly engaged users plus double the user base.
Subscriptions
Subscription models are another popular app monetization model to generate app revenue consistently just look at Netflix and Disney+. In subscription models, the user installs your app for free and is charged on a monthly, quarterly, or yearly basis. With consistent revenue coming in, user retention will be the main objective that needs to be prioritized by developers.
Why does this work?
Once a user subscribes and pays a fee to use your app, they start spending more time on the app. Smooth user experience and transparent function add to the long-term growth of an app subscription model.
Apps nowadays offer subscription tiers with a combination of great features & benefits persuading hesitant users to subscribe for free initially and up-sell them later.
Benefits:
Consistent reliable income & predictable revenue
Drives user engagement
Growth in user base
More revenue share from App Store (Apple takes 15% app earnings; you. take 85%)
Most popular subscription apps have generated a 9 figure annual revenue
Freemium Model
Freemium model apps are free to install. But what's the catch?
Users can access the app's elementary functionality and they can unlock other features or services by making a purchase.
The majority of the apps follow the freemium business model.
If your primary goal is acquiring a global user base and dramatically higher install rates, incorporating the freemium model is the way to go.
How to monetize from freemium?
The secret sauce to making the free app business model work is to make sure users get decent enough value in the free version or trial to get them to pay for the incentivized version.
Freemium model apps like Spotify saw a skyrocketing 45% conversion of their free version users into permanent paying subscribers by prioritizing user data analytics, marketing, and split testing.
Since it barely comes with any limitations compared to other strategies, freemium models and subscription-based apps are thriving right now  and are not going anywhere in the long term.
Hybrid App Monetization
Hybrid App Monetization is when you adopt two or more app monetization models. They are effective if you know your audience well and you can balance out the ongoing app monetization methods.
App monetization methods can cooperate peacefully alongside each other and make a staggering amount of ad revenue every month. Just ensure that it doesn't impede the UX and you are good to go.
Picking the best mobile app monetization strategy:
You choose the perfect app monetization strategy for your app by analyzing your audience, products, and services first.
Either consider these strategies during the development phase of your app (starting period) or implement them along the way.
Use our app monetization services and save time 🤗
Always look into how you would like to market your app in the long term; considering the way your audience spends time on your app. Example: using Instagram ads, PR, etc.
Do aggressive competitor research and gather all the data you can get on what has worked for them in the past and present.
Once the above is done, you're all set to choose the right app monetization strategy that will skyrocket your ongoing ROI.
Conclusion
Now that you have gone through our complete mobile app monetization guide, it's time to decide and take action on implementing the best monetization strategy for your app. Integrate marketing and sales together to get the best out of app monetization.
Ultimately, it's all about providing an amazing user experience and value that will keep them coming back for more.
Amplify Your Ad Revenue with our game-changing in-app monetization today!
FAQ
What are some ways to monetize a mobile app?
There are several ways to monetize a mobile app: - Advertising: You can show ads within your app and earn revenue based on the number of impressions or clicks. This can be done through an ad network such as AdMob or through direct partnerships with advertisers. - In-app purchases: You can offer additional content or features within your app for a fee. This can include one-time purchases or subscriptions. - Paid downloads: You can charge users a one-time fee to download your app. - Sponsorship: You can partner with a brand or company to include their content or products within your app, and earn revenue in exchange.
What are the pros and cons of app monetization strategies?
Advertising can be an easy way to monetize your app, but it can also be intrusive for users and may not generate as much revenue as other strategies. In-app purchases can be a more lucrative option, but they require ongoing effort to create and maintain additional content. Paid downloads can be a good option for apps with a strong user base, but it can be difficult to attract new users to a paid app. Sponsorship can be a good way to monetize your app and provide value to users, but it requires building relationships with potential sponsors.
How do I decide which monetization strategy is right for my app?
The best monetization strategy for your app will depend on a variety of factors, including the type of app you have, your target audience, and your goals. It's a good idea to consider the pros and cons of each strategy and to experiment with different options to see what works best for your app. You should also be mindful of your users' experience and make sure that your monetization efforts do not negatively impact their enjoyment of your app.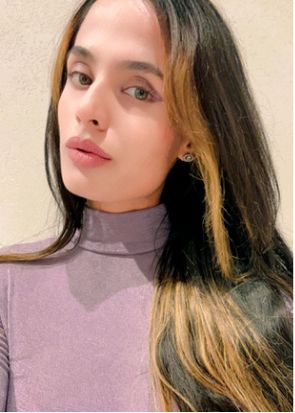 With over seven years at the forefront of programmatic advertising, Aleesha is a renowned Ad-Tech expert, blending innovative strategies with cutting-edge technology. Her insights have reshaped programmatic advertising, leading to groundbreaking campaigns and 10X ROI increases for publishers and global brands. She believes in setting new standards in dynamic ad targeting and optimization.