This post was most recently updated on November 24th, 2020
As Black Friday rolls around the corner, and the rest of the mad holiday online activities – it's very handy to get Google Analytics' real-time data feature working for your Adsense sites.
This reporting tab in Analytics has been around since last year, but not every publisher has taken advantage of it. To start off, real-time Analytics data allow you to monitor activity on your site or app "as it happens".
Check out your real-time data by doing the following steps:
Sign in to your Google Analytics account.
Select the Reporting tab.
Select Real-Time.
Link Adsense to Google Analytics
Tip: You need to link Adsense with Google Analytics to be able to compare real-time data with your Adsense performance.
Google has recently improved their mechanism of linking your Adsense to your Analytics account so it will be easier for you to do so. It also allows for more seamless integration. See step-by-step process here.
How to make use of Real-time Data (especially during holidays)
Now here's the fun part: with Adsense linked to your Google Analytics account, plus the real-time data available to you, you can now make quick decisions on improving your website before, during, and after the busy online holiday season. With real-time data, you are able t0…
1) See which pages are driving pageviews and conversions to your site – especially during peak shopping periods:
See whether a one-day promotion is driving traffic to your site or app, and which pages these users are viewing
Now, navigate to the 'Top Adsense Content' report and compare which pages are bringing in the revenue for you.
With these combined data, make these pages more accessible upon landing on any page of your site
On real-time monitoring, you can see whether new and changed content on your site is being viewed. From here, you can further optimize ad placements on these new content pages
Double-check your ads and track performance via DFP (Sorry, they're not yet integrated with Analytics).
Make sure there are no blank ads or broken ads on top traffic pages
2) Monitor website traffic and server performance. Make sure your site is up to the challenge of online shoppers flocking to your site.
3) Check Exit pages – see where people are exiting your site. Find a way to lead them back in and check whether your ads on these pages are not too distracting to cause higher bounce/exit rates
4) Utilize data on app event tracking. Where are the conversion hot points and the weak points? This is most useful as shoppers tend to grow their shopping list via their smartphones.
With the power of real-time monitoring and Adsense performance tracking in Google Analytics, you now have the tools in your hand to make more informed and quick decisions when boosting site revenue during the holidays.
Ready to take your ad revenue to the next level? Sign up to MonetizeMore today.
---
Related Reads: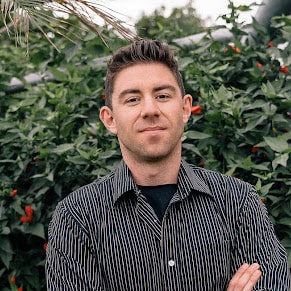 Kean Graham is the CEO and founder of MonetizeMore & a pioneer in the Adtech Industry. He is the resident expert in Ad Optimization, covering areas like Adsense Optimization,GAM Management, and third-party ad network partnerships. Kean believes in the supremacy of direct publisher deals and holistic optimization as keys to effective and consistent ad revenue increases.