This post was most recently updated on October 21st, 2019
Setting pricing and blocking rules in Doubleclick for Publishers isn't the most interesting part of anyone's day. In fact, it's pretty tedious and mind-numbing. But it's not nearly as difficult as it might seem at first. In case you aren't familiar, pricing and blocking rules are DFP tools that enable publishers to specify two different attributes: who can buy their inventory and at which minimum CPM.
These tools give you the option to override any lower priority rules which share the same targeting criteria, thus enabling you to identify specific buyer- or advertiser-specific minimum CPMs and blocking rules.
So what are the pricing and blocking rules you can set? They're pretty straightforward once you get used to them.
Set pricing and blocking for everyone
This rule applies to an impression that matches the targeting criteria, and it will not flow to the rest of the rules. When you activate this option for a specific rule, the ad requests apply to all other buyers and advertisers. Use this when you don't want to filter out specific viewers. When you set pricing and blocking for everyone, the entire section below the radio button becomes enabled. What do these options mean?
Well, for one, you can set your minimum CPMs. To do so, click the toggle to allow or block "branded", "semi-transparent" or "anonymous" inventory and enter the floor prices.
You can also decide to enable additional settings at the rule level (Optional). If you do this, you also need to decide how to handle backup ads. (Note: this is not applicable to Video or AdX for Games ads). You can also opt to either show blank space, show other ads from another URL, or fill the space with a solid color.
DFP also gives you the option to allow or block general and sensitive categories, cookies/data uses, advertiser URLs, and ad technologies. Even if you decide not to get that specific with your category filtering, you can select whether or not to serve text ads as well. While text ads typically have lower CPMs than visual display ads do, it can be a nice way to increase your fill rate. And finally, you can decide to use the default ad style, a pre-defined ad style, or create a custom ad style. This is for AdWords ads only; it's a way of defining the colors in which your text ads will display.
Set buyer-specific pricing and blocking
This is where the fun begins (Ha! Didn't think we'd mention "fun" in an article about DFP settings, did you?). Did you know that you can create multiple pricing segments by buyer and advertiser? So maybe you don't want to ban a specific advertiser from your network, but maybe you're aware that a particular advertiser has far more money to spend on advertising than other buyers do. OK, great! So set a higher minimum for that buyer in particular. This can be a nice little trick to increase revenues.
When you create this type of rule, it applies to all ads coming from the advertiser through that specific buyer. To set this configuration, click on the fields below the ad request boxes to access the drop down menus, then click the toggle to allow or block "branded", "semi-transparent" or "anonymous" inventory and enter your floor prices in the fields provided. To create additional configurations or blocks specific to a particular advertiser, click "+ Add another price or block".
So we know DFP pricing and blocking rules aren't the most interesting topic. But these rules are extremely useful, and if you use them well you'll see a clear increase in ad revenue.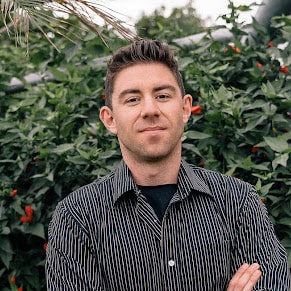 Kean Graham is the CEO and founder of MonetizeMore & a pioneer in the Adtech Industry. He is the resident expert in Ad Optimization, covering areas like Adsense Optimization,GAM Management, and third-party ad network partnerships. Kean believes in the supremacy of direct publisher deals and holistic optimization as keys to effective and consistent ad revenue increases.