Google anunció recientemente que retiraría los anuncios de enlaces de AdSense. Tuvieron en cuenta los comentarios de editores y anunciantes y, como siempre, quieren mejorar continuamente sus experiencias publicitarias. Para ello, se centrarán en crear nuevos formatos publicitarios y mejorar los existentes.
¿Qué son los anuncios de enlaces?
Los anuncios de enlace son similares a los anuncios contextuales y son listas de temas orientados a los intereses de los usuarios del sitio. Los anuncios de enlace de texto se pueden mostrar en un tamaño fijo o adaptable. A continuación, se muestra un ejemplo de anuncios de enlace:
¿Qué significa esto para los editores de AdSense?
A partir del 3 de febrero de 2021, los editores ya no podrán crear bloques de anuncios para anuncios de enlaces. Si todavía tienes anuncios de enlaces receptivos activos en su sitio antes de la fecha de vencimiento, comenzarán a mostrar anuncios gráficos.
Todos los anuncios de enlaces fijos que aún estén activos dejarán de publicarse por completo. Google intentará recopilar estos anuncios siempre que sea posible o mostrará un anuncio en blanco.
Anuncios de enlaces comparados con otros tipos de anuncios de AdSense
Google experimenta y prueba continuamente para mejorar el rendimiento de los anuncios. Descubrieron que los anuncios con imágenes receptivos generalmente funcionan igual de bien en comparación con los anuncios de enlaces.
Incluso si se retiran los anuncios de enlace, los editores aún pueden comparar el rendimiento histórico del anuncio de enlace con los bloques de anuncios actuales, a través informe de bloques de anuncios de AdSense.
¿Qué deberían hacer los editores?
Como se mencionó anteriormente, debes asegurarte de eliminar todos los anuncios de enlace de longitud fija antes del 3 de febrero de 2021, para evitar que los anuncios en blanco se muestren y afecten tus ingresos.
Google también recomienda que pruebes la siguiente configuración como alternativa a la vinculación de anuncios de enlace:
Anuncios de
-AdSense para automóviles
-Anuncios con imágenes
-Anuncios nativos (especialmente si deseas que los usuarios tengan una experiencia personalizada)
– Anuncios de contenido sincronizado (si su sitio está calificado)
Conclusión
¿Sigues intentando dominar al AdSense? ¿Crees que estas actualizaciones periódicas complican aún más tu vida? ¡No te preocupes! ¡MonetizeMore creó un curso solo para ti!
Con PubGuru University School Of AdSense, te enseñamos a través de tutoriales en video paso a paso, AdSense A to Z. ¡Aprenda a dominar tu inventario de anuncios de AdSense y finalmente obtenga los ingresos que se merece! ¡Regístrate hoy!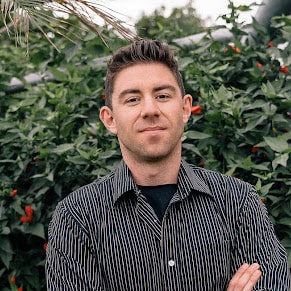 Kean Graham is the CEO and founder of MonetizeMore & a pioneer in the Adtech Industry. He is the resident expert in Ad Optimization, covering areas like Adsense Optimization,GAM Management, and third-party ad network partnerships. Kean believes in the supremacy of direct publisher deals and holistic optimization as keys to effective and consistent ad revenue increases.