This post was most recently updated on May 27th, 2020
Editores agora tem uma forma de checar problemas com entregas de anúncios sem induzir impressões de anúncios inválidas no DFP. Google oferece o Google Publisher Console como uma ferramenta para depurar erros na tela que te permite:
Encontrar erros comuns com etiquetas (tags) em JavaScript;

Checar todas as unidades de anúncios e criativos em uma página;

Servir como um guia na visualização do comportamento de requisições de anúncios de uma página na web.
Isto está disponível somente quando sua rede utiliza a Google Publisher Tag (GPT). A melhor parte disso é que o DFP não contará impressões que você gera quando você checa os anúncios via o console.
Related Read: Configuração e implementação GPT (Google Publisher Tag)
Como que o Google Publisher Console funciona:
1) Adicione ?google_console na URL da sua página. Por exemplo, se a sua página é localiza em www.google.com/gpt, você teria que modificar a URL para www.google.com/gpt?google_console.
2) Use o atalho do teclado Ctrl+F10 (no Mac, use Function+Ctrl+F10) pra abrir o console.
3) Alternadamente, você pode adicionar ? google_force_console ou ? googfc na URL da sua página para rapidamente mostrar o console sem ter que executar o passo 2. Exemplo:  www.google.com/gpt?google_force_console or www.google.com/gpt?googfc.
4) Para dispositivos mobile, adicionando ? google_force_console ou ? googfc mostrará um botão no fundo da página ("Show Console") o qual abrirá o Publisher Console numa janela separada no dispositivo mobile. Para retornar para a página, só clicar "Hide Console".
Fonte: https://support.google.com/dfp_sb/answer/181070?hl=en
5) Existem duas abas principais com informação no console: a aba "Ad Slots" e "Page Request"
A aba Ad Slots mostra as seguintes informações:
ID DFP do Editor;

Tamanho do criativo;

Tempo para buscar e renderizar o anúncio;

Links para informações de depuração de erros úteis.
Para ajudar você a encontrar as informações mais importantes rapidamente na sua aba de Ad Slots, confira o seguinte:
Open Ad Unit in DFP

: Abre a unidade de anúncios na aba de inventários na sua rede.

Delivery diagnostics

: Abre uma

nova janela com informação

sobre qual item de linha está servindo e quais são os outros itens de linha elegíveis para servir em tal slot de anúncio.

Open Creative in a New Window:

Abre o criativo numa nova janela.
Nota: Para usar os links "Open Ad Unit in DFP" e "Delivery Diagnostics", você precisa estar
logado na rede DFP. Embora o uso do Google Console não seja restrito ao dono do site, informação de redes privadas através desses links não estão acessíveis para o público.
6) A aba Page Request mostra as seguintes informações:
Verificador de etiqueta mostrará um marcador verde com a mensagem "

Page tagged correctly!

" se não tiver nenhum erro com etiquetas;

Tempo para buscar e renderizar anúncios;

Informação HTTP do usuário

Linha do tempo dos eventos em renderização de anúncios, como a vista sequencial em uma ferramenta de web proxy.
Essa aba pode ajudar a resolver porque uma página está carregando lentamente mostrando a sequência de eventos que ocorrem durante o carregamento da página.
7) Também há uma página de configurações que pode ser encontrada quando você clica no símbolo de engrenagem no canto superior direito do console:
Nota: Existe um limite para o número de unidades de anúncios numa página determinado pelo tamanho da URL de requisição de anúncio. Se existem muitas unidades de anúncios numa página e a URL de requisição de anúncios ultrapassar 2000 caracteres e ficar truncada, você verá um erro no console: "Ad unit failed to fetch."
Se você precisa de implementação e gerenciamento DFP de especialistas, entre em contato conosco hoje para descobrir como. Nós também podemos inscrever você gratuitamente no Doubleclick Ad Exchange – a melhor versão do AdSense.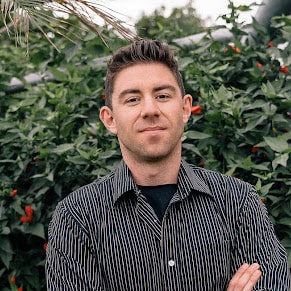 Kean Graham is the CEO and founder of MonetizeMore & a pioneer in the Adtech Industry. He is the resident expert in Ad Optimization, covering areas like Adsense Optimization,GAM Management, and third-party ad network partnerships. Kean believes in the supremacy of direct publisher deals and holistic optimization as keys to effective and consistent ad revenue increases.