This post was most recently updated on November 3rd, 2022
Se você for como muitos outros editores que lutam contra tráfego inválido (IVT), pode estar procurando o relatório de tráfego inválido no AdSense. Se você ainda não sabe, qualquer tipo de IVT é ruim e deve passar bem longe do seu site. Você pode perder receita de anúncios por causa disso e, pior, sua conta de anúncios.
Os editores recebem algumas informações sobre o tráfego inválido nos relatórios do AdSense, mas são limitadas. A equipe do Google AdSense mantém a maioria das informações relacionadas à fraude de anúncios a sete chaves, pois não querem que os fraudadores tentem enganar o sistema.
O relatório de tráfego inválido no AdSense só seria mostrado na página Transações no primeiro dia de cada mês, conforme mostrado abaixo. Dessa forma, você não poderá gerar um relatório até que o período de pagamento termine e o Google aplique as retenções de receita.
Como alternativa, os editores podem monitorar flutuações repentinas nos relatórios. Isso pode dar pistas sobre o tráfego inválido, mas não é definitivo. Por exemplo, em Active View Viewable, CTR. Se as taxas visíveis forem muito baixas e a CTR for anormalmente alta, isso pode indicar atividade inválida ou suspeita. Esteja atento a picos ou quedas repentinas no CTR e na porcentagem de visualização.
Veja o exemplo abaixo.
Isso resulta em uma grande desvantagem para os editores, porque você não saberá o que está acontecendo em tempo real. Você só descobrirá depois, ao ver os ajustes de receita. Às vezes é tarde demais para consertar. O dano já está feito e sua conta corre o risco de ser banida.
Se Os Relatórios De Tráfego Inválido No AdSense Não Forem Suficientes, O Que Os Editores Podem Fazer?
Criamos uma ferramenta que mostra não apenas relatórios em tempo real de atividades de tráfego inválido, mas também evita que ele clique em seus anúncios. É chamado de Traffic Cop!
O Traffic Cop usa tecnologia sofisticada, incluindo machine learning e algoritmos de impressão digital, para detectar e evitar que tráfego inválido veja e clique em seus anúncios. Funciona em sites com anúncios do AdSense e qualquer outra rede de anúncios.
Usando o Traffic Cop, você nunca mais terá que se preocupar com retenções de receita de anúncios e banimento de sua conta do AdSense. Dê uma olhada na interface de relatórios à qual você terá acesso a seguir:
Diariamente, você poderá ver em um relatório: visualizações de página versus impressões de anúncios bloqueados, suspeita de tráfego inválido e muito mais!
Você está pronto para finalmente dizer adeus aos problemas de tráfego inválido no AdSense? Inscreva-se no Traffic Cop hoje!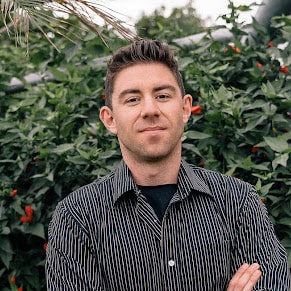 Kean Graham is the CEO and founder of MonetizeMore & a pioneer in the Adtech Industry. He is the resident expert in Ad Optimization, covering areas like Adsense Optimization,GAM Management, and third-party ad network partnerships. Kean believes in the supremacy of direct publisher deals and holistic optimization as keys to effective and consistent ad revenue increases.