Google recently launched a new ad initiative called Related search for content pages on AdSense, a great alternative to link ads. Many publishers seem to have been negatively impacted by the deprecation of link ads. This new feature will help make up for that. This article will take a closer look at Related search ads, what it is, requirements, features, and more.
Important note: Related search for content pages is still in beta testing and might not be available to all publishers. You'll need to reach out to your account manager for access.
What is Related search for content ads?
This ad type or AdSense feature displays related search keywords within your content pages. If you look at the example from Google below, you'll see that the Related search ads feature was displayed at the bottom of the page.
When the user clicks on it, they are directed to a search results page where they are shown search ads and can discover relevant content. This feature will help improve the time spent on your site. You can also customize it as you want to fit in with your site's theme and layout.
See the example of a Related search for content ad below:
Requirements and setting up the ads
You need to be aware of all the policies regarding this AdSense feature. Be sure to read the policies over here. Related search ads need to be named appropriately on your website and can only be shown in specific ad locations. Additionally, you can not have more than 2 Related search ad units per page.
Once you understand all the requirements and policies, you can move forward and set up the ads.
Follow the instructions here to customize the Related search style for your AdSense account. Once you've done that, you'll need to choose the placement on your content pages. The AdSense team will then review it, and if everything is in order, you'll be able to deploy the code on your site.
Conclusion
Related search for content pages is a great non-intrusive way of helping website visitors discover content related to your site and monetizing them along the way. If you have access, we recommend testing it out on your site. You could also test out AdSense Auto ads, Matched Content ads, and Native ads as alternatives to Link ads.
Are you ready to take your ad revenue to the next level and gain access to advanced ad features, advanced ad technology, premium advertisers, and more? MonetizeMore is a Google Certified Publisher Partner who's helped hundreds of publishers optimize their ad revenue. Let us do the same for you! Sign up today!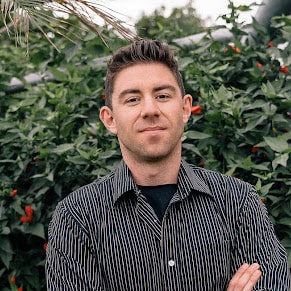 Kean Graham is the CEO and founder of MonetizeMore & a pioneer in the Adtech Industry. He is the resident expert in Ad Optimization, covering areas like Adsense Optimization,GAM Management, and third-party ad network partnerships. Kean believes in the supremacy of direct publisher deals and holistic optimization as keys to effective and consistent ad revenue increases.