Publishers can now traffic anchor ads on mobile web pages for phones or tablets via Google Ad Manager. This includes anchor ads at the top and bottom of the screen.
Not sure what anchor ads are? They're also called sticky ads and stay viewable on the screen as users scroll up and down a page. Publishers often use anchor ads to increase viewability and ad revenue as these ads are always in view.
Although still in beta, Google recommends testing anchor ads on mobile devices via Google Ad Manager. It is a mobile-first Better Ads Standards compliant ad format that should increase ad revenue for publishers.
If users feel that anchor ads on their mobile devices are intrusive, they can collapse them by clicking the arrow button on the ad. Let's take a quick look at the two anchor ad types recommended by Google.
Top anchor ads
In terms of user experience, top anchor ads have been rated highly by users. It works a little different than an anchor ad on desktop devices. The top anchor ads are not immediately shown as users land on the mobile page. Instead, the top anchor ad only shows once users start scrolling down the page.
It does not cover the menu of the mobile page and never covers the page content.
Here is an example from Google:
Source: https://support.google.com/admanager/answer/10452255
Bottom anchor ads
Bottom anchor ads show at the bottom of the mobile screen. They don't appear when the user scrolls through the page, but are immediately shown when the ad is fetched. Unlike top anchor ads, padding isn't needed. When a user scrolls up the page, the content won't get covered by the ad.
Here's an example of a bottom anchor ad from Google.
Source: https://support.google.com/admanager/answer/10452255
Want to find out how to set up anchor ads for mobile devices on Google Ad Manager? See this Google help article here: https://support.google.com/admanager/answer/10452255
Also, be sure to take a look at our other articles related to sticky ads below:
-What are sticky ads and how to set them up?
-Does AdSense allow sticky ads?
Conclusion
Whether on desktop or mobile devices, we highly recommend you test out anchor ads. Not only are these ad types endorsed by the Better Ads Standards, they almost always lead to an increase in viewability and ad revenue.
Not sure where and how to test out anchor ads? Anchor ads are just one piece of the ad optimization puzzle. There is so much more to do to maximize your ad revenue. Don't waste countless hours trying to figure it out yourself and potentially lose money in the process!
Let the ad optimization experts help! MonetizeMore is a Google Certified Publisher Partner in the North America region that's helped 100's of publishers improve their ad revenue. Let us do the same for you! Sign up to MonetizeMore today!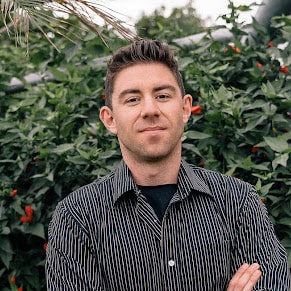 Kean Graham is the CEO and founder of MonetizeMore & a pioneer in the Adtech Industry. He is the resident expert in Ad Optimization, covering areas like Adsense Optimization,GAM Management, and third-party ad network partnerships. Kean believes in the supremacy of direct publisher deals and holistic optimization as keys to effective and consistent ad revenue increases.