This post was most recently updated on September 13th, 2019
Native adverting is such a growing trend that the FTC is hosting a panel about it on December 4th. What is native advertising?
Read closely next time you read a magazine like The Atlantic or a newspaper like The Wall St. Journal. Some of the articles will be sponsored — either written by someone from the company that paid for the advertising or written by someone on the publication's staff with a little direction from the advertiser. These are commonly called advertorials, and they've been around for years.
Online advertorials
The recent controversy around advertorials and other forms of native content are that they are starting to filter onto websites, and the lines between ads and real content are being blurred to an increasing degree.
Consider these examples:
The Atlantic's online-only blog post praising the Church of Scientology's record year. The Atlantic received so much vitriol from people who had been duped by the ad that they decided to take it down and make their sponsored blog posts more obvious.
BuzzFeed's practice of taking extremely popular posts and repurposing them into advertisements in the hope that these sponsored posts will go viral.
Facebook's and Google's increasingly-less-obvious ads, designed to entice (some might say "trick") people into clicking them.
Instagram's recently-launched advertising model, in which advertisers are encouraged to make artsy pictures and post them on Instagram. While these ads are supposed to blend right into the stream of pictures the users see, they might be blending in a bit too well; users have reportedly been leaving angry comments on these ads.
Notice that in the first and the last examples, there's been some backlash to the use of native advertising; users don't like feeling tricked.
Tread lightly and respect your users
The most important thing for publishers and advertisers alike to remember when considering native forms of advertising: respect your users. When in doubt, err on the side of treating your readers like adults whom you respect. Alienating your users by tricking them to click on an ad might bring in some decent ad revenue in the moment, but you'll be killing your future chances of success.
This principle is especially important to keep in mind when selecting an ad network whose ads to run on your site. Since the trend is towards more native forms of advertising, ad networks are testing out ads that blend into your site a little more.
For example, Google has been testing out various forms of ads with users' friends' profile pictures on them. While they haven't started running those ads on others' websites, it's only a matter of time.
Just be mindful of your users' preferences when running ads on your site, and you'll be fine. If you receive any complaints about the similarity of your ads to the content on your site, consider this valuable feedback. Take The Atlantic's Scientology debacle; they didn't stop running native advertising completely. They just made sponsored posts a little more distinct.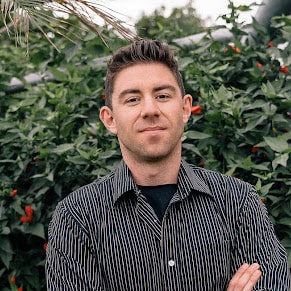 Kean Graham is the CEO and founder of MonetizeMore & a pioneer in the Adtech Industry. He is the resident expert in Ad Optimization, covering areas like Adsense Optimization,GAM Management, and third-party ad network partnerships. Kean believes in the supremacy of direct publisher deals and holistic optimization as keys to effective and consistent ad revenue increases.