This post was most recently updated on September 12th, 2021
In order to deliver millions to billions of impressions every month, a social networking site must not only amass a large number of users but get users highly engaged.
User growth and engagement is the very foundation when starting a social networking site and is the initial goal before creating revenue streams.  Solid content is the key to your growth.
Become an ad ops guru with PubGuru University! Get access to our School Of AdSense, Ad Exchange, and Google Ad Manager courses for only $199! Click Here To Enroll
Monetization strategy
If you are a company with your own products and services, as expected, focus on promoting them on your site. One important tip though is that you should not limit your earning potential to selling your own products. Which brings us to tip #2…
Sign up with an affiliate network (e.g. Affiliate Window, Avantlink, Clickbooth). This allows you to post links when your content is relevant to your affiliate. For instance, during Christmas, you can post a link to an affiliate deal for toys and gifts. It is very important that you choose a vertical with good potential.
          Related Read: Top 5 Ad Networks for the Social Entertainment Vertical
Sponsored posting could be another way to go although this one is proven to be difficult. Every sponsored post must be clearly stated and an exceptionally significant investment in building your audience is required. Advertisers would only be interested in hundreds of thousands of page views. You can generate a lot of money through sponsored posts but be mindful of the downside (i.e. an exit from your page; or a distraction to users if not formatted distinctly).
         Related Read: Adsense Tips: How to Make your Site more User-Friendly
Native advertising can be a good monetization strategy as well. The fact that it's organically integrated with the content makes it fairly easy to implement and manage. Having native ads typically delivered within the content stream dovetails particularly well with the mobile platform.
Regular ad units may also be used in monetizing a social networking site. Some ad networks are picky and won't work with publishers with high-quality content.
Decide on the type of social networking site you'd like to invest in — dating, forums, blogs, etc. Just a tip, forums are generally low CTR performers. Bottom line is, choose the one with good earning potential and of course, something you are passionate about.
Some ad networks worth signing up with for social sites
Google Ad Exchange/ AdSense
The advertising giant has access to the largest advertisers and offers a wide range of ad sizes a publisher can choose from. CPM performance is superb.
Keep in mind Google's strict guidelines when it comes to user-generated content. To keep your account in good standing, always keep an eye on pages where your ad code appears. We highly recommended that you set up moderation for every post. Read more: https://support.google.com/adsense/answer/1355699?hl=en
Related Read: Google Content Policy Violations and How Your Website Can Avoid Them
Sharethrough offers exciting new revenue opportunities with native, in-feed advertising on a platform that works on multiple levels:  direct sell native placements on the other sites on Sharethrough's network or you can monetize your sites (& app) with premium brand content using the Sharethrough Exchange.
Rate: $3 CPM (US, UK, AUS, CA)
Works on a CPI model with their advertisers and back into an eCPM for the publishers, which you will be able to keep track of through a dashboard. Can potentially perform well and tags should be directly implemented in the source code.
Sample ad unit:
Runs native widgets. What we like most about Content.ad is the flexibility and user control in terms of displaying ads:
How much sponsored content would you like to show in your widget?
Always display links to my internal content before links to outside content?
Show sponsored disclaimer on each sponsored post?
What type of sponsored content do you want to allow?
You might also want to try AdBlade, Taboola, Applift, Yellow Hammer.
Related Read: Engage and Monetize: How to Win Readers' Attention while Earning from Ads
Ad sizes, placement, and targeting
We recommend ad sizes that blend seamlessly with your site's design. Very important is to avoid designs that could potentially be flagged for encouraging clicks. Always revisit the ad networks' guidelines for implementation.
Choose placements that allow visibility. Ads tend to perform poorly when not visible to users, which is usually the case for 'below the fold' placements or the absolute bottom ad units.
Most ad networks would recommend implementing the code directly on the site's source code, thus targeting all users. When allowed to run via an Ad Server (e.g. Google DFP), you may choose to target audience relevant to you, the geographical locations recommended by the ad network, plus the platform/device — we recommend optimizing the site for both desktop and mobile. Users carry their devices with them 24/7 so mobile is a good way to go.
Related Read: Best Ad Optimization Strategies for Tablet Device
MonetizeMore is in the business of helping sites from different verticals earn more from their ad inventory. If you are a social networking site and you want to boost your revenue, contact us and we're happy to help you!
Social networking sites can be a goldmine for your ads if you have the right strategy in place. Let our ad ops experts help you get the most from social networking sites by helping you join the best ad networks, set up header bidding, and optimize your ads. Sign up for a Starter account at MonetizeMore today!
---
Related Reads: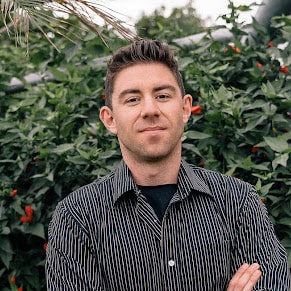 Kean Graham is the CEO and founder of MonetizeMore & a pioneer in the Adtech Industry. He is the resident expert in Ad Optimization, covering areas like Adsense Optimization,GAM Management, and third-party ad network partnerships. Kean believes in the supremacy of direct publisher deals and holistic optimization as keys to effective and consistent ad revenue increases.