In an age where every click counts and every visitor matters, publishers are often on the hunt for the next big opportunity to boost their income. While many are familiar with traditional advertising platforms, there's a new player on the horizon that could be the key to unlocking additional revenue. Enter Microsoft Advertising, Microsoft's fresh approach to content monetization.
Introducing Microsoft's Ad Solution for Publishers
Microsoft has recently embarked on a pilot program for its own version of a content monetization platform. This is an exciting opportunity for small publishers, blogs, and other content-driven websites in diverse sectors ranging from travel and entertainment to finance and telecom.
The Backbone: Microsoft Advertising (formerly Bing Ads)
When talking about Microsoft's ad network, the primary platform that stands out is Microsoft Advertising, which was formerly known as Bing Ads. It's the direct competitor to Google Ads and serves as the backbone of Microsoft's advertising endeavors.
Ad Display Platforms:
Bing: Microsoft's search engine, Bing, is the primary display medium for its ads. Ads appear on search results pages, similar to how they show up on Google.
MSN: MSN encompasses a wide range of content from news to lifestyle to entertainment. Ads can appear within these content categories, allowing for a diverse audience reach.
Outlook: Microsoft's email service, previously known as Hotmail, also displays ads, usually on the side panels or within the email interface.
Microsoft Edge: Microsoft's web browser has integrated search functionalities and promotional spaces where ads can be displayed.
Windows: Some versions of Windows have integrated advertising, especially within the start menu or in native apps.
LinkedIn: Since Microsoft's acquisition of LinkedIn, there have been increased ad opportunities on this professional networking platform.
Xbox: Microsoft's gaming console and its online components offer unique advertising opportunities, especially for brands targeting the gaming community.
Syndicated Search Partners: Microsoft has partnerships with other digital platforms and search engines where Bing ads might also appear.
Advertisers Targeting Microsoft's Platforms:
Tech Companies: Given Microsoft's tech-heavy ecosystem, tech companies, both B2B and B2C, might find it valuable to advertise within Microsoft's network.
Professional Services: With platforms like LinkedIn under Microsoft's umbrella, professional services, educational platforms, and B2B companies might be particularly interested.
E-commerce Brands: Bing's Shopping campaigns provide e-commerce brands with opportunities similar to Google Shopping ads.
Local Businesses: Microsoft Advertising offers local ad solutions that can help businesses target specific geographic areas.
Entertainment Industry: Platforms like Xbox open avenues for the entertainment industry, including movie studios, music companies, and gaming studios, to advertise their products.
Finance and Insurance: These industries have traditionally been big spenders in the digital ad space, and Microsoft's platforms, especially Bing, are no exception.
Why Consider Microsoft Advertising?
Since no minimum traffic is required on your site for you to serve Microsoft Ads, why not give it a try? Here's more to why you need to try this ad solution now:
Inclusivity for Small Publishers: Unlike some platforms that have strict requirements on site traffic, Microsoft's ad solution requires no minimum traffic. This means even budding bloggers or new websites can jump on board from day one.
Diverse Niche Acceptance: Whether your website is about travel adventures, the latest sports updates, mouth-watering recipes, or community news, Microsoft has made its platform accessible to a broad spectrum of niches.
Easy Integration: The platform promises an effortless code-on-page solution, making it easy for even non-tech-savvy individuals to integrate and start serving ads.
No Hidden Costs: Signing up for Microsoft Advertising comes at no cost. Plus, there are no revenue or volume minimums, making it a risk-free venture for publishers.
Microsoft has the potential and resources to rival Google AdSense and become a top choice for publishers worldwide. However, dethroning a well-established leader like AdSense requires strategic planning, innovation, and addressing the pain points users face with the current market leader. Here's how Microsoft can position itself as the best Google AdSense alternative:
1. Transparent Revenue Share
Clear Communication: Publishers often express concerns over revenue sharing models. Microsoft can set itself apart by providing a transparent breakdown of how much publishers earn versus what Microsoft retains.
2. Enhanced User Experience
User-Friendly Dashboard: Offering an intuitive, easy-to-use dashboard can help publishers efficiently track their performance, access reports, and make modifications.
3. Diverse Ad Formats
Innovative Designs: Microsoft should offer a range of ad formats that are both innovative and responsive, ensuring seamless integration across different devices and layouts.
4. Advanced Targeting
Better Ad Relevance: By leveraging its extensive data resources, Microsoft can provide more relevant ad targeting, which can lead to better engagement and higher revenue for publishers.
5. Quality Control
Strict Ad Standards: Ensuring high-quality ads that are free from malware or misleading information can increase trust among publishers and end-users.
6. Personalized Support
Dedicated Assistance: Providing publishers with a dedicated support team or account manager can help in addressing concerns, offering optimization tips, and ensuring satisfaction.
7. Innovative Technologies
Leveraging AI: With advancements in AI and machine learning, Microsoft can optimize ad placements, improve targeting, and predict future trends for better performance.
8. Faster Payment Cycles
Quick Payouts: One common grievance with ad networks is the delay in payments. Microsoft can gain an edge by ensuring faster payment cycles and multiple payout options.
9. Transparent Policies
Clear Guidelines: Clearly articulated policies regarding content guidelines, payment thresholds, and dispute resolutions can build trust among publishers.
10. Global Reach with Localized Solutions
Localized Ad Solutions: Microsoft can offer region-specific ad solutions, understanding the cultural and linguistic nuances to cater to a global audience effectively.
11. Educational Resources
Empower Publishers: Offering webinars, tutorials, case studies, and articles to help publishers understand best practices can ensure they maximize their revenue potential.
12. Feedback and Continuous Improvement
Regular Feedback Loops: Engaging regularly with publishers to get feedback and making necessary adjustments shows a commitment to user satisfaction.
How to Get Started?
For those interested in this golden opportunity, here's a brief guide to getting started:
Sign Up: Head over to Microsoft's official Advertising portal and sign up. Ensure that your site meets the general content and quality guidelines.
Integrate the Code: Once registered, you'll receive a unique code snippet. Place this code on your site where you'd like the ads to appear.
Monitor and Optimize: Just like any advertising platform, it's vital to keep an eye on performance metrics. This will help you understand which ads resonate with your audience and where they're most effectively placed.
Receive Payments: Once your site starts serving ads and generating revenue, you'll receive payments based on the agreed-upon terms with Microsoft.
In Conclusion
Microsoft's entry into the world of content monetization is a refreshing move, especially for smaller publishers looking for more inclusive platforms. By leveling the playing field, Microsoft Advertising provides an excellent opportunity for publishers to earn while they share their passion with the world.
Remember, diversifying income streams and trying out new platforms can only open new doors. So, why not give Microsoft Advertising a shot and see how it can boost your site's profitability?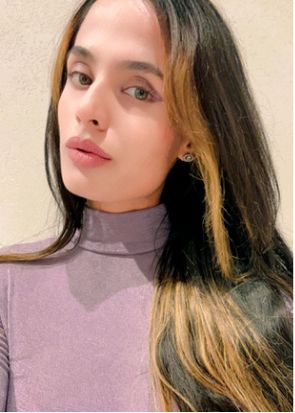 Meet Aleesha Jacob, the #1 B2B AdTech Content and SEO Marketer with over 7 years of experience in crafting data-driven content that fuels conversions for SAAS businesses. Having worked with SAAS companies and clients like BMW and Heineken, Aleesha brings a wealth of expertise. With her unmatched skills in creating compelling content, she helps businesses of all sizes drive more leads & maximize revenue.