This post was most recently updated on July 25th, 2019
There's a predicted rise from 61.1% to 69.4% globally in terms of mobile phone penetration between 2013 and 2017 according to a recent eMarketer report. As most users are now on-the-go, publishers have the potential to drive more traffic and earn more money from mobile ads.
Per eMarketer's study, about 48.9% of mobile phone users from around the world will access the internet via mobile at least monthly in 2014. Next year, more than half of the mobile audience is predicted to use the mobile internet.
If you are a publisher running a mobile website or still planning to launch one, here are some tips to maximize your revenues from mobile ads:
1) Play with image-rich/text ads
There are times when text ads tend to perform better than image-rich ads. But then you also have to consider other factors affecting CPM performance like the quality of traffic, ad placement, ad size, etc.
If you are running Google Ad Exchange, you can create rules to target the ad units which you want to serve "Text Ads only". If you want Ad Exchange to serve either image-rich or text, you also have that option.
Keep in mind that you are limiting the number of advertisers that can bid on your ad spot when you choose "text ads only" as some of them may not have such ad type.
Related Read: How to implement in-text/in-image advertising via DFP
2) Go Flexi!
The two most common mobile ad sizes are 300×250 and 320×50. Why limit yourself to a single size when you can have both (or more), bidding in a single ad spot?
Yes, it is possible when you have an ad server (e.g. DFP). Doubleclick for Publishers allows you to serve multiple ad sizes in a certain ad spot. The website design must allow the Flexi ad to serve without overlapping with content.
The top-paying ad and ad size will be shown most of the time consequently maximizing revenue.
3) Try mobile anchor or interstitial ad
Google has recently rolled out Google anchor ads to some AdSense publishers. This feature is available to a chosen few only. Contact your Google rep should you wish to have this enabled.
There are also third-party ad networks paying decent CPMs like Trion Interactive.

An interstitial ad is a full-page ad that shows up before the actual landing page or webpage. It's also worth the try as CPMs can range from $4.00 to $15.00.
If you want to discuss your mobile ad strategy, contact MonetizeMore for a FREE website consultation.
---
Related Reads: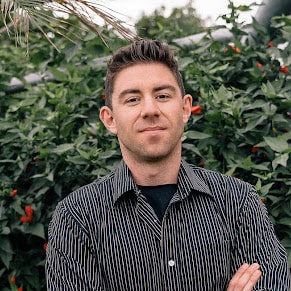 Kean Graham is the CEO and founder of MonetizeMore & a pioneer in the Adtech Industry. He is the resident expert in Ad Optimization, covering areas like Adsense Optimization,GAM Management, and third-party ad network partnerships. Kean believes in the supremacy of direct publisher deals and holistic optimization as keys to effective and consistent ad revenue increases.