This post was most recently updated on August 22nd, 2022
In-app advertising, not to be confused with mobile web advertising, refers to advertising that takes place within a mobile app ecosystem. For those unfamiliar with this medium, you might be surprised at the statistics presented.
Reports from Emarketer suggests that not only do Americans spend more than two hours per day on apps within their smartphones, but more than 80% of mobile usage time is spent on mobile app environments.
Couple that with the fact that mobile usage continues to rise worldwide and that more than 50% of web traffic now comes from mobile devices -this is a rapidly growing market.
With these positive growth statistics, it would be foolish for advertisers to focus their marketing efforts solely on the mobile web. The same can be said for publishers. Whether you are a game developer or a web publisher looking to reach your mobile audience through an app for your website, don't forget about in-app advertising.
Here we'll provide a thorough analysis of in-app advertising, talk about the pros and cons, different ad units, best ad networks for publishers, monetization strategy, key trends and more.
Different types of ad units
Although each mobile ad network might have different in-app ad units available, some remain standard across the board. The most common ad units used for in-app advertising such as those mentioned by Google include:
Banner ads: This can be described as the traditional and standard level of ad units served at the bottom or top of the tablet or smartphone screen.
Interstitial ads: These types of ads are strategically placed between brakes, transitions or pause points within an app and can be a great earner for a publisher. Most of the time they are seen not as intrusive or an obstruction to the user's app experience.
Native ads: As with desktop native advertising the goal of this ad unit is to blend in with your mobile app's style and theme. This ad unit is highly customizable, serves inline with other mobile app content and can show video content.
Rewarded video: This type of ad unit utilizes video and frequently gets used in mobile games. For a user to generate additional points, coins or any other quantifiable units they need to watch a video until completion.
A few other less standard ad units that exist include ads served via notifications pop-ups (notification ads) and incentivized capture form ads which reward users for filling out a form.
In-app advertising pros and cons
Although the article focuses mostly on investigating in-app advertising from a publisher perspective, it's also good to understand the pros and cons of this advertising type in general.
Benefits: Ads on mobile web are often hard for consumers to consume, where on the other hand, in-app ads are more user-friendly and appealing. In-app ads also have the added benefit of advanced location targeting and location relevant advertisements. Target audiences also become much more accessible when it comes to in-app since these users not only use apps on average more than two hours a day but also carries their devices with them wherever they go.
Negatives: From a publisher point of view many mobile app users don't want to pay for apps right off the bat, so publishers either have to rely on advertising or other creative angles to generate income. You'll learn more about monetization in the sections below. For advertisers tracking conversions via in-app advertising, it's also tricky. App Samurai mentioned that advertisers are using CTR to measure effectiveness, but this model is slightly skewed since accidental clicks and other variables may cause numbers to be inaccurate.
Best in-app advertising networks for publishers
The list of mobile ad networks available to publishers is almost endless. Some of the most popular and widely used networks in the industry include Google's AdMob, Smaato, Chartboost, and InMobi. Be sure to visit the Mobi Affiliates website for an extensive list of mobile ad networks for all your publishing needs.
Get a piece of the advertising market with your app
In-app advertising budgets do not need to be focused on game-specific mobile apps. There are many categories, niches, and markets within the Google Play and iOS mobile app stores. If your website reaches a large mobile audience, you can consider creating a mobile app to grab a piece of the in-app ad spend.
Apart from creating a mobile app with the intent of selling it in various app stores or offering it to users at different pay scales, allowing users to download it for free can be a great option.
With the free-to-download publisher model, and depending on the type of mobile app you create, there are a few different ways which you can monetize it. Here are some of the most notable ones.
Email marketing: As with desktop-based web publishing models email marketing remains an excellent medium for reaching potential website visitors almost any time you want. This monetization strategy ties in with other models you follow as a publisher. Asking users to subscribe via email through your mobile app is yet another option to feed your traffic machine.
The more subscribers you generate, the more significant your email list and the less reliant you are from other traffic sources. It also makes it very easy to promote new content, partner content, products or even affiliate offers. If managed correctly a targeted email list is almost a guaranteed source of income and within an ever-changing digital space, that is pure gold.
Advertising: In-app advertising is the most straightforward method of monetizing your mobile app content. Although in-app purchases and paid apps still generate significant incomes for mobile app publishers, publishing a free app and monetizing it with advertisements is a great alternative. Take a look at our list of mobile advertising networks mentioned above to get started or visit Google's AdMob network which is one of the most popular mobile app advertising networks around.
In-app purchases: This option gets used a lot in mobile games. For a user to power up a player, get additional coins or perform some form of special action, they must purchase a package of game-based items for a certain amount of dollars. This can translate to selling physical goods within your app as well.
For this to be effective, whatever you are selling should provide tons of value to the user and must have a high level of perceived value. It remains the preferred monetization strategy for many top performing mobile apps.
Freemium: This monetization strategy involves releasing a free version of your mobile app to the app store. However, some key features are locked and requires a user to pay a subscription or once off fee to access them. The basic functionality of the app is available for free, but for premium features, a monetary transaction needs to take place. This can also be seen as a variation of the in-app purchases monetization model.
Paywalls: This option is much more focused on publishers providing content or services rather than games or tools. Many premium publishers follow this payment model via mobile and desktop web where a specific amount of articles is free each month whereafter a user needs to sign up to a subscription, whitelist the website on their ad blocker or pay for further access.
Content does not need to be in the form of articles but can translate to music and video as well. Visit Clearbridge Mobile's page on mobile app monetization for more about paywall usage and examples.
Monetization and Google AdX
Mobile app publishers can integrate Google AdX to maximize their app revenues. As with traditional display advertising, AdX offers a set of fantastic reporting and optimization tools which gives its user exceptional control. The platform allows support for both Android and iOS apps. For more information on integrating AdX within your monetization model visit the MonetizeMore solutions page.
Trends
With the increasing rise in mobile usage and the bulk of consumers moving to mobile, it's no surprise that forecasts have set global app revenue at more than $100 billion in 2020. This means that there will be a lot of growth in the in-app ecosystem and changes taking place for both publishers and advertisers.
Ted Bauer from Locallytics talks about how monetization is changing, and advertiser mobile spending is moving to mobile in-app. Mobile ad budgets already consisted mostly of in-app advertising since during 2016 when it was estimated to entail 72% of mobile ad spend. Since users spend most of their time in-app when it comes to mobile usage, it's a trend that makes sense. Advertisers want and need to go where users are. For most of the time, it's in-app.
Further trends within the mobile arena include programmatic advertising and header bidding. Recently we also published a post on running pages which further supports this trend within mobile. Also, last year an article published in MediaPost.com noted that programmatic transactions via the mobile web are much more popular than in-app. However, they do expect this to change and rise over time.
Video advertising is experiencing an exponential rise in the growth of mobile video advertising spending set to reach levels of around 100 billion dollars this year. Naturally, this trend will blow over into mobile in-app advertising as well.
Summary
Many publishers focus most of their attention on desktop users, but the undeniable fact is that the world is moving to mobile and even more so to in-app. This article should serve as a reminder that not only do you need to optimize your content for mobile but a massive audience, including billions in ad spend, is waiting for you within mobile apps.
If you want to ensure that you're making the most you can from your current audience via display advertising, why not contact MonetizeMore for a free consultation? We specialize in ad optimization for both desktop, mobile, and in-app platforms. Sign up for a free consultation here and come one step closer to realizing your full ad revenue potential!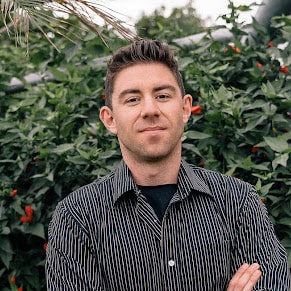 Kean Graham is the CEO and founder of MonetizeMore & a pioneer in the Adtech Industry. He is the resident expert in Ad Optimization, covering areas like Adsense Optimization,GAM Management, and third-party ad network partnerships. Kean believes in the supremacy of direct publisher deals and holistic optimization as keys to effective and consistent ad revenue increases.