This post was most recently updated on May 31st, 2020
O laboratório de tecnologia da IAB lançou recentemente uma nova especificação técnica chamada Sellers.json. O objetivo do Sellers.json é ajudar os compradores de anúncios a verificar o inventário do publisher e aumentar a confiança da cadeia de suprimentos, no lado do fornecimento de lances em tempo real (RTB) e compras programáticas.
O arquivo Sellers.json oferece uma maneira confiável para os compradores identificarem inventário direto vs. inventário de revendedor. Esse tipo de relacionamento também é definido em ads.txt.
No entanto, o ads.txt não faz nenhuma tentativa de revelar as identidades dos códigos de conta do publisher em suas plataformas de publicidade. Esse novo desenvolvimento ajudará os vendedores a verificar as identidades dos publishers e incluir detalhes sobre o nome, domínio e ID do vendedor.
Como Evitar A Perda De Receita E Ativar Sellers.Json
Os publishers podem ativar o arquivo Sellers.json por meio do Google Ad Manager. Leia mais sobre isso no artigo da Central de Ajuda do Google Ad Manager, aqui.
Para evitar a perda de receita com anúncios, os publishers precisam fazer a alteração na conta do Google Ad Manager antes de 28 de maio de 2020. Veja como fazer isso:
Vá para Google Ad Manager > Admin > Configurações globais > Configurações da conta do Ad Exchange > Sellers.json transparency ligado > Clique em Salvar
Depois de fazer a alteração, o nome da empresa, o domínio e o ID do publisher aparecerão no arquivo Sellers.json. Você pode ver o nome da sua empresa em Google Ad Manager > Faturamento > Pagamentos > Regras de perfil de pagamento em "Nome e endereço da empresa".
Confira nosso vídeo sobre a atualização Sellers.json para obter mais informações abaixo:
Conclusão
Você está lutando para que seu arquivo Sellers.json funcione? Ou você tem algumas perguntas específicas sobre a atualização e seu site? A MonetizeMore está aqui para ajudar! Nossas equipes de operações de anúncios são especialistas na solução de problemas relacionados a anúncios e estão atualizadas com as mais recentes especificações técnicas do IAB. Com a MonetizeMore ao seu lado, você nunca mais perderá uma atualização do setor ou será pego de surpresa por novos desenvolvimentos. Inscreva-se hoje!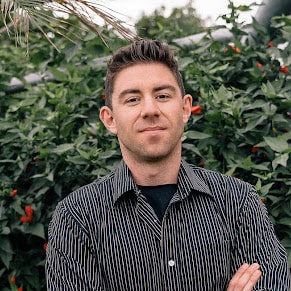 Kean Graham is the CEO and founder of MonetizeMore & a pioneer in the Adtech Industry. He is the resident expert in Ad Optimization, covering areas like Adsense Optimization,GAM Management, and third-party ad network partnerships. Kean believes in the supremacy of direct publisher deals and holistic optimization as keys to effective and consistent ad revenue increases.