This post was most recently updated on March 21st, 2022
Some publishers use sources like Facebook, Taboola, Outbrain, or RevContent to generate traffic for their sites and monetize them with display ads. It can be a profitable business model if you can get a grip on your campaign spending and make sure you generate a positive ROI. Though accurately tracking your ad revenue and ad spending each day can be a nightmare. If you don't do it correctly, it can lead to a serious loss of investment and ad revenue.
Most publishers use spreadsheets where they manually input data and make their own calculations to determine profitability. Although this method can work, it takes a lot of time to set up and input data. Not to mention the fact that it is prone to human error. Can you imagine deciding to keep a campaign running, only to realize days later that it's actually been losing you money? Thankfully, there is a better way of determining which media campaigns to cut and which to increase ad spend on.
With PubGuru's Profit Attribution tool, we've removed all the guesswork when checking your campaign ad revenue, ad spend, and even ROI. The Profit Attribution Report gives publishers an advanced overview of their campaigns in a unified dashboard. It enables them to make critical decisions without breaking a sweat!
When using UTM codes within your campaign, you'll be able to get information on each campaign with regards to:
Revenue
Cost
Estimated profits
Session RPM
Page RPM
Clicks CPM
ROI
And more
Additional features offered by the Profit Attribution Report
Invalid traffic detection and prevention
Inside the Profit Attribution Report, publishers will be able to see the percentage of suspect traffic and invalid traffic. When you run Traffic Cop, MonetizeMore's award-winning invalid traffic detection and prevention tool, we'll automatically block invalid traffic.
Not only will this ensure that you get to keep the ad revenue you earn, but it will also protect your ad accounts. You'll be able to see the quality of traffic generated by the traffic sources you partner with.
Find out more about Traffic Cop here.
Estimated data & on-demand refresh
We've developed a powerful algorithm that allows us to estimate revenue and other UTM values even before registering in Google Ad Manager. Together with our on-demand refresh option, this can give publishers up-to-date information on their campaign performance, making it easier to decide whether to increase campaign budgets or close down a campaign.
How to create UTM codes for your campaigns
Using correct UTM codes is just as important to your campaign success. We've created a UTM builder, especially for publishers that focus on traffic sources like Taboola and Outbrain.
You can see the UTM builder here. It's free to use! 
We show you how to use the UTM builder in this article: https://www.monetizemore.com/blog/how-create-utm-codes-audience-dev-publishers-discover-campaign-winners/.
Conclusion
With the PubGuru Profit Attribution Report and all its advanced features, spending hours calculating ROI on your campaigns is a thing of the past! Are you ready to take full control of your traffic campaigns and maximize your ROI? Get access to the Profit Attribution Report, many other advanced reports, and ad optimization tools today! Click here to sign up for PubGuru.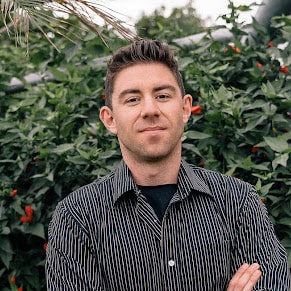 Kean Graham is the CEO and founder of MonetizeMore & a pioneer in the Adtech Industry. He is the resident expert in Ad Optimization, covering areas like Adsense Optimization,GAM Management, and third-party ad network partnerships. Kean believes in the supremacy of direct publisher deals and holistic optimization as keys to effective and consistent ad revenue increases.