The page report allows you to analyze the revenue generated per landing page. This data is very important, as it allows publishers to make decisions for each page of their website, and improve their Ad Optimization.
We have three main metrics in page report: sessions, session revenue and session RPM.
How to use the Page Report?
On your PubGuru Dashboard, go to Advanced Reports > Page Report.
Landing page – Page where user first landed
Session – The number of sessions or visits logged on each landing page
Session Revenue – The session earned during all sessions that PubGuru JS was on the landing page
Session RPM – (Session revenue / sessions) * 1000
Small sample data – Small sample data (highlighted in yellow) means that a particular landing page didn't have enough data to be statistically relevant.
Page Report FAQ
1. Why did we switch from request_uri KVP to m2_canonical?
Request URL is limited to only 40 characters (as per gam limit) and doesn't accept special characters. m2_canonical & m2_canonical_session are hashed to fixed string length. We can unhash them while showing them on Page Report UI.
2. Why are we reporting requested sessions instead of impressions and pageviews?
There's a high chance the publisher gets confused that the impressions that he is seeing are from the URL only – while this is not correct in the context of a landing URL. 
When we say landing URL it means the session where the user first landed on <url> has more engagement than the others. We are not measuring only traffic but also user engagement.
3. How are we collecting data?
We collect data through 2 different KVPs:
m2_canonical – measures pageview. Ex: user landed on Example Domain: counts 1 pageview.
m2_canonical_session – measures session. Ex: User landed on Example Domain: counts 1 session. If we are going to measure impressions too, this would also count subsequent impressions from subsequent page views.
4. Why can't we compare the page report with the URL report in GAM?
URI report was generated in GAM through the request_uri kvp value. It allowed us to analyze the following metrics:
Dimension:
Metrics allowed:
Total impressions
Total Revenue (from impressions)
Adsense impressions
Adsense revenue
Adsense CTR
Adx impressions
AdX revenue
Adx CTR
Page report in PubGuru allows us to analyze the following at the moment:
Dimension:
Landed URL (where the user landed)
Metrics:
Sessions (number of sessions that particular landing URL generated).
Session Revenue (revenue generated from the sessions for that particular landing URL)
Session RPM
Wrapping up:
Page report is not in its final version. We are working on improving the reporting capabilities.
5. If I ran a report in Page Report for today and compared the total sessions with the Analytics report, why aren't they matching?
As we ran Page Report through kvps, sometimes the kvp quota limit can be reached. We are not showing values that don't receive any further data for more than 7 days or received less than 1000 impressions to preserve reporting limitations. So some landing URIs will not show on Page Report.
6. Why total revenue in Page Report is not matching with total revenue in Ad Network Report?
Imagine that a user accesses a URL (URL A) for the first time (first page view). It takes 15-20 minutes to register the new URL in our KVP collector in GAM under the m2_canonical_session key. We cannot track impressions, sessions, and revenue during the time between first page view and URL registration. Therefore, each URL in the page report may lack some data, causing the discrepancy.
7. My publisher added new articles, but we can't see them in Page Report. What's going on?
It takes about 15-20 minutes for the data from the new article to be registered in GAM's kvp.
8. My publisher wants to see data on additional URLs. How do we add new URLs?
Click Add URLs if you wish to add a URL, or click the trash can icon if you wish to delete a URL.
To add a URL, enter or paste the URL in the text area. If there are multiple URLs, add them in separate lines. Click Add.
Conclusion
Do you know which pages are making you the most revenue? Sign up today to get access to our Page Report and focus on your highest-earning pages!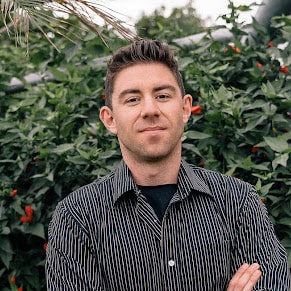 Kean Graham is the CEO and founder of MonetizeMore & a pioneer in the Adtech Industry. He is the resident expert in Ad Optimization, covering areas like Adsense Optimization,GAM Management, and third-party ad network partnerships. Kean believes in the supremacy of direct publisher deals and holistic optimization as keys to effective and consistent ad revenue increases.