This post was most recently updated on August 11th, 2023
What is Ad Manager?
Ad Manager is an ad server program that allows you to organise how ads display on your website. It's a seriously useful tool that can improve both the revenue your site can generate and the completion rate of your campaigns.
What do I need to get it?
Unfortunately, you can't sign up for Ad Manager unless you already have an AdSense account. The AdSense account must be non-hosted (ie, it's not a YouTube hosted or Blogger hosted account, nor one that was automatically created when you signed up for Admob).
If you do have a hosted account, you can convert it to non-hosted by signing into your AdSense account and adding the URL of your site to the sites list. AdSense will then generate tags that you must place on your site, which will allow it to review your site. The review process can take anything from a few days to several weeks.
You should also make sure your AdSense account is in good standing, and you've been running ads and generating revenue for a little while before trying to apply for Ad Manager.
The sign up process
Sign in to your AdSense account and then go to https://admanager.google.com. You should see the homepage as shown:
Click 'Get started' and you'll be taken to a page where you will need to fill in details about your site:
You will need to enter:
The business type (publisher, app developer or partner);
Monthly page views;
Specific features from Ad Manager that you need (optional);
Whether you have an AdSense account;
The industry type covered by your site;
And the geographical region in which you are based.
If all is well, you should see the confirmation screen as shown below:
Click 'Sign up for Ad Manager' and you can start setting up your network.
If you don't see that screen, and instead get either the screen below or get a form to contact Google, click 'Back' and adjust a couple of your responses to the previous questions. You can try filling in the form but we've seen in practice that this form often takes a long time to receive a response, if it receives one at all.
If you get a screen like the one below, then something has gone wrong with your AdSense account and Ad Manager is not recognising your valid AdSense account, so make sure you're logging in with the correct ID (same as the AdSense login), and contact AdSense support via your AdSense dashboard, the AdSense forum or the Ad Manager forum with details of your issue. Try to include as many details as you can and if possible, record a small screencast showing what happens when you try to sign up.
Things to do immediately after signing up
You'll be taken to a screen with various network settings. Firstly you have settings about notifications, then most importantly on this page you'll set the network timezone and network currency. Although these in theory can be changed before you start running ads, it's not something you can do yourself (you'll have to get in touch with Google to change them. If you're not sure what currency and time zone to choose, ask us or ask on the Ad Manager forum for advice.
Check and read the terms and conditions and once you click 'Save', you will be taken to your new account dashboard. We recommend going straight to the Admin section (Admin -> Global settings -> Network settings) and choosing a network name (this can be anything you like, but it is useful to have a name in order to easily refer to the network). Make a note of your network code as well.
Extra notes for MonetizeMore publishers
To take advantage of MonetizeMore's advanced reporting and to allow adops to work on your account, you'll need to give us access. If you're not working with MonetizeMore at this time, you don't need to do these steps.
In Admin -> Global settings, make sure your network has a name in the first field and then enable API access via the toggle switch. Save this page by clicking save at the bottom.
Click Network settings at the top and then 'Add a service account user'. Use the following settings:
Name: Theseus (MonetizeMore)
Role: Administrator
Save that user, then click 'New User'. Add a new user with the following details:
Conclusion
Ad Manager is a fantastic product with a huge number of useful features for managing your ad inventory. Now you're ready to start exploring, and don't forget to check out the Ad Manager course on PubGuru University where we give you all the basics and much more.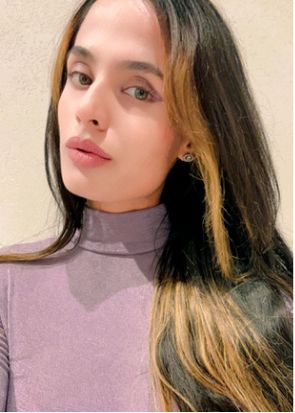 Meet Aleesha Jacob, the #1 B2B AdTech Content and SEO Marketer with over 7 years of experience in crafting data-driven content that fuels conversions for SAAS businesses. Having worked with SAAS companies and clients like BMW and Heineken, Aleesha brings a wealth of expertise. With her unmatched skills in creating compelling content, she helps businesses of all sizes drive more leads & maximize revenue.