Back in the day, magazines and newspapers were groundbreaking and revolutionary when it came to journalism.
Now, with the advancement of technology, and that thing we call the "internet", every person seems to just go online to keep up with the latest news around the world.
Users want to gain access to news articles and reports right away, and having a well-built news website gives publishers an edge in getting the attention of the masses.
With this evolution, most news publishers are now focused on establishing a good news site that can clearly make an impact in the digital realm.
It is no question that a big part of developing a website comes with the goal of monetizing and making a big chunk of money out of it.
Surprisingly, there are some that don't really know where to start. Here's where the question, "How to monetize a news site?" comes in.
If your aim is to earn big bucks with your news website, you should find the best ways for your site to stand out among the rest. Think of all the unique features that your site can offer and start monetizing from there.
In order to successfully monetize your news website, it should have a pleasurable design, contains quality content with meaningful traffic, and a distinctive appeal that sets it apart from other news sites.
In this golden age, there are numerous ways to monetize a news website. With careful consideration, we have gathered the 5 best ways that will guide you to monetize a news site.
5 Best Ways to Monetize a News Site
1. Displaying Banner Ads on a News Site
This is one of the most common and probably one of the oldest ways to monetize your site. The use of traditional banner ads works effectively up to this day.
You can simply determine your site's ad placements where the banner ads will show, and utilize a good demand source such as AdSense or Ad Exchange.
Once you have implemented the codes, the banners will then show automatically on your site when the page loads.
2. Publishing Sponsored Links and Paid Articles on News Sites
Another opportunity to make money for your news site is publishing paid articles and sponsored links. This option is particularly popular and can also be considered the best way to monetize a news website.
People will write articles on your site, ideally on relevant topics, and you charge them for doing so. Paid articles are the essence of link building.
That's why this method is generally used in website promotion and SEO optimization. Paid articles typically have links to other websites to get traffic from yours.
In order for this strategy to work, be sure you have competent copywriters who can produce compelling and plausible articles. You can demand hefty amounts for these types of posts depending on your site's content.
3. Affiliate Marketing
Another alternative is the use of affiliate marketing. This online tactic involves being compensated or earning commissions by promoting a company's products or services and adding referral links to your site's articles.
You get paid every time someone clicks on your affiliate link and you drive a sale. However, this can be rigorous and entails a lot of work since you would need to find several affiliate programs to link to what your website writes about.
Nevertheless, if done well, this opportunity can be very profitable for your news site.
Related Read: https://www.monetizemore.com/blog/best-affiliate-networks/
4. Engage in Pay-per-Click Networks
Pay-per-click (PPC) has also been considered as a primary method for online advertisers. PPC, or alternatively known as cost-per-click (CPC), is an online advertising strategy in which advertisers pay whenever an advertisement is clicked.
The pay-per-click structure is generally based on keywords and is considered to be advantageous for both publishers and advertisers.
What happens is, in search engines, online ads or sponsored links appear when a user searches a keyword related to the product or service that's being advertised.
There are several platforms used for PPC advertising. The most popular ones are Google Ads, Facebooks Ads, and Twitter Ads.
5. Offer a Membership or Paid Subscription for Daily News
A paywall, by definition, is a system that restricts access to website content by requiring users to purchase a membership or subscription.
For news websites, in particular, the latest trend has been supplying well-curated news for a monthly or annual subscription fee.
Although this can be a good revenue option, you should take into consideration that this can also drastically reduce your site visitors.
Offering memberships or paid subscriptions will only work if your news site has premium content that's highly unique. To put it simply, your site's content has to look special and not just any other ordinary content found on the web.
More Tips & What to do now?
| News Monetization Strategy | Description |
| --- | --- |
| Advertising | Implement various forms of advertising on your news site, such as display ads, native ads, sponsored content, or video ads. You can work with ad networks, use programmatic advertising, or directly sell ad space to advertisers. Monetize your site by charging for ad impressions, clicks, or conversions. |
| Subscription model | Offer premium content or a subscription-based service on your news site. Provide exclusive articles, in-depth analysis, or access to special features to subscribers. Set up a paywall that allows only paid users to access certain content. Offer different subscription tiers with varying benefits and pricing options. Regularly provide high-quality content to incentivize readers to subscribe and retain existing subscribers. |
| Sponsored content | Collaborate with brands or organizations to create sponsored content that aligns with your news site's niche. Publish articles, videos, or infographics that promote their products or services while maintaining transparency about the sponsorship. Ensure that the sponsored content is clearly labeled to maintain credibility and trust with your audience. |
| Affiliate marketing | Partner with relevant companies and promote their products or services through affiliate links on your news site. Earn a commission for every sale or conversion generated through the affiliate links. Write product reviews, recommend useful tools, or provide special discount codes to drive affiliate sales. Choose affiliate programs that resonate with your audience's interests and preferences. |
| Events and webinars | Organize and host events, conferences, or webinars related to your news site's focus. Offer tickets or registrations for a fee to access exclusive content, expert speakers, or networking opportunities. Generate revenue through ticket sales, sponsorships, or partnerships with event-related companies. Ensure the events provide value and engage your audience to encourage repeat participation. |
| Branded merchandise | Create and sell branded merchandise, such as t-shirts, mugs, or accessories featuring your news site's logo or catchphrase. Set up an online store on your website or partner with an e-commerce platform to handle orders, payments, and shipping logistics. Promote the merchandise through your articles, social media channels, or dedicated marketing campaigns to attract fans and supporters of your news site. |
| Crowdfunding | Engage your audience by launching a crowdfunding campaign to support your news site's operations or specific projects. Offer exclusive perks, rewards, or early access to content for individuals or organizations who contribute to the campaign. Leverage crowdfunding platforms and social media to spread the word about your campaign and encourage donations from loyal readers or supporters. |
| Content syndication | License your news site's content to other publishers, platforms, or aggregators for a fee. Reach a wider audience by syndicating your articles, videos, or podcasts to trusted partners or news outlets. Ensure that the syndication agreements protect your content's integrity and maintain proper attribution. Explore syndication opportunities both domestically and internationally to maximize revenue potential. |
| Sponsored newsletters | Create targeted newsletters and offer sponsorship opportunities to relevant brands or companies. Include sponsored content, promotions, or advertisements within your newsletters while ensuring transparency and clear labeling. Deliver valuable and engaging content to your subscribers to maintain their interest and increase the chances of sponsorships and collaborations with brands. |
| Membership programs | Establish a membership program on your news site, offering additional benefits and perks to members who pay a recurring fee. Provide exclusive access to premium content, forums, community features, or personalized newsletters. Foster a sense of belonging and create a loyal community of members who value your news site's content and are willing to invest in their experience. Continuously engage with members and solicit feedback to enhance the membership program. |
The diversity of monetization strategies permits the advancement of the most profitable ways to yield revenue for any given news website.
With the options we enumerated above, you can now make a reasonable decision on what's the most suitable plan for you to start monetizing your news site.
It is crucial that your news website should constantly evolve in order to keep pace with the current trends and technology advancements, hence, your monetization tactics should progress and develop as well.
That's where Monetizemore comes in! MonetizeMore takes pride in being one of the leading ad monetization experts in the industry.
With our experienced ad optimizers, your news website will be reaching its maximum revenue potential in no time.
Sign up with us today and we will gladly come up with a solution to start monetization and boost your website revenue.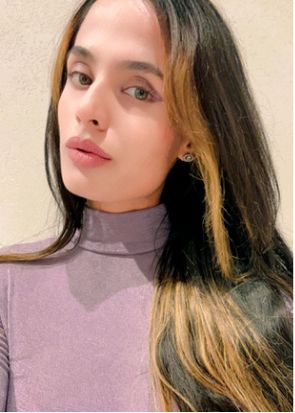 With over seven years at the forefront of programmatic advertising, Aleesha is a renowned Ad-Tech expert, blending innovative strategies with cutting-edge technology. Her insights have reshaped programmatic advertising, leading to groundbreaking campaigns and 10X ROI increases for publishers and global brands. She believes in setting new standards in dynamic ad targeting and optimization.