This post was most recently updated on September 6th, 2021
Managing ads can be daunting without the proper tools. Thankfully, that is now a thing in the past. There are a lot of Wordpress plugins out there that have been proven robust in making site monetization easier to manage.
In this article, we will focus on reviewing two of the top Wordpress ad management plugins which are highly recommended by publishers: Ad Inserter and Advanced Ads.
Ad Inserter
Ad Inserter is a good starting point for publishers. If your ad setup is simple and straightforward, the free version of this plugin is able to handle ad management quite seamlessly. It offers a wide range of flexibility as to which section of the page you'd like an ad inserted. You can also exclude certain pages or sections where you don't want the ad to show. Their customer support is also solid!
To insert the ad somewhere on your webpage, select an option from 'Insertion' dropdown:
Depending on your selection, you can then expand or click more settings to further specify the exact location of the ad:
Once all setting are changed, click 'Save all settings' and your ad is in production!
The ad rotation capability is also helpful if you need to A/B test different creatives:
Limitation
If you have a more complex ad setup, for instance, you need to separate the <head> tags depending on your site Ad Map (e.g. separate <head> for homepage vs content pages), you don't get 'Automatic Insertion' unless you create a "Hook" (more details below).
You can always deploy a universal / "Run-of-Site" header code. When inserting a <head> tag, you might encounter an error message that says "Code in the <head></head> section of the HTML page DISABLED". All you need to do is click the button (as pointed by an error below) to enable it.
Once saved, it turns into green, the word 'DISABLED' disappears and notice the 'Header' tab label turned into blue?:
There's also an option to toggle the device category where you want this <head> tag inserted:
To create a hook that would insert the code into the <head></head> section of the site's source code and be able to separate header tags for different ad maps, click on the gear icon > Hooks tab. Enable the hook and give it a name. For the "action" field, put wp_head (see below example), click Save Settings.
You can then implement a block of code and decide which section of the site you want it to serve.
Advanced Ads
Watch some of our Advanced Ads tutorials on Youtube:
Managing Codes For Varying Ad Maps Using The Advanced Ads WordPress Plugin
Creating Ad Placements With The Advanced Ads Wordpress Plugin
The Advanced Ads plugin name is befitting because it is particularly useful for publishers with complex and sophisticated ad setup without the need to upgrade to a Pro version. Its developer, Thomas Maier, has also been diligent in publishing tutorials and actively responding to support questions.
The user interface is not as simple as that of the Ad Inserter but once you get the hang of it, it's all pretty easy.
Here's the order or guide you can follow:
#1 – Create Head & Body Groups
#2 – Create Head & Body Placements
#3 – Create Ads
Set the code, then set the Display & Visitor conditions. Create as many Ads as necessary depending on your needs.
#4 – Recheck rotation settings under 'Groups & Rotation' which will handle the number of ads that will serve on the page:
Features
Ad Inserter: https://adinserter.pro/documentation/features
Advanced Ads: https://wpadvancedads.com/features/
Pricing
Ad Inserter:
Advanced Ads:
Our Comparison & Rating
| | | |
| --- | --- | --- |
| | Advanced Ads | Ad Inserter |
| Overall Ad Management | ★★★★★ | ★★★★★ |
| Performance | ★★★★☆ | ★★★★☆ |
| Pricing | ★★★★☆ | ★★★★★ |
Conclusion
If you're still struggling to decide between Ad Inserter and Advanced ads or need help implementing these plugins, don't sweat it. Sign up for a Professional account at MonetizeMore today and have our ad ops experts show you which plugin would be best for your website and help you get set up!
---
FAQ
How do you use Ad Inserter?
Once you've added the Ad Inserter WordPress plugin to your environment and opened up the main dialogue box, Ad Inserter allows you to add ads in different positions on specific pages, search pages, or home page and change the alignment, sizing, etc. You can also create different ad maps. We go into these in more detail in the article.
How do I add ads to WordPress posts?
Install and open the Ad Inserter plugin. Decide where you want to place the ad, and click the position from the Insert menu. You can then give Ad Inserter more specifics about where the ad should be placed and how it should look. Ad Inserter helps you get the look you want without being a coding expert, as everything can be done from within the interface.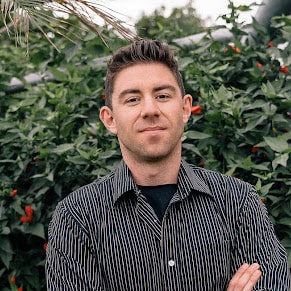 Kean Graham is the CEO and founder of MonetizeMore & a pioneer in the Adtech Industry. He is the resident expert in Ad Optimization, covering areas like Adsense Optimization,GAM Management, and third-party ad network partnerships. Kean believes in the supremacy of direct publisher deals and holistic optimization as keys to effective and consistent ad revenue increases.